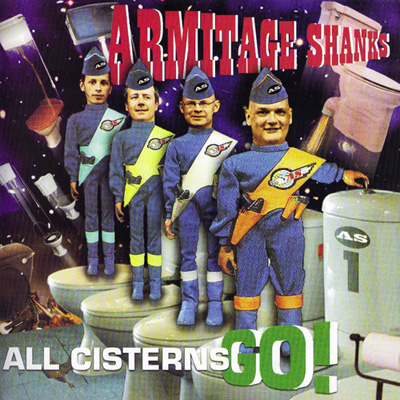 Original Release Date
2011
Release Information
US 7" 2011 (Braindart - BD-011)
A1 Did Punk Rock Make You A Millionaire?
A2 The Ballard of Lucky Luke
B1 No Chance
B2 ATV
Chart Placings
None
Credits
Clive Shite - spanks a 1966 Intermark Cypher bass and tickles the Rickenbacker.
Dick Scum - sings(?) and slashes at a Rickenbacker 360.
Vic Flange - bashes Thee Mighty Caesars' old drum kit.
Adolf Puke - teases at a Höfner Club 40.
Rod Vomit - stays at home changing nappies but will return when Aurelia is 16.
Cover design by Arthole.
Reviews & Opinions
None yet
Additional Notes
None yet
Images