The Damned - Stretcher Case Baby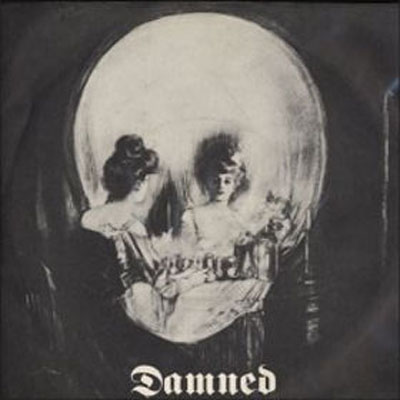 Original Release Date
1977
Release Information
UK 7" 1977 (Damned - DAMNED 1)
A Stretcher Case Baby 2:12
B Sick Of Being Sick 2:28
Chart Placings
N/A
Credits
Issued free as first anniversary gift
Produced by Shel Talmy
NOT FOR SALE
Special snob collectors artifact of no historical/cultural value. Play it today. Throw it away. Why sell 'em, when you can give 'em away.
Additional Credits
Dave Vanian - vocals
Brian James - guitar, vocals
Captain Sensible - bass, vocals
Rat Scabies - drums, vocals
Reviews & Opinions
None yet
Additional Notes
Gig freebie handed out at the band's first anniversary gigs at The Marquee, London, and via a competition in the NME. Copies were also sent to members of their original fan club. The B-Side was subsequently re-recorded for Music For Pleasure.
Images