Formed: Wigan, Lancashire, England, UK

Thanks to Hatty who sent me this information and a barrage of photos, and also to Rob Podmore for the demo information.
I started a band in '77 if you could call us that. I can't remember the name we had. I had just left school that year and we were asked to play at the leavers' do. Obviously the head teacher had never heard us play, and the gig and the band ended in chaos after one song, a flooded school and soda siphon fights in the hall.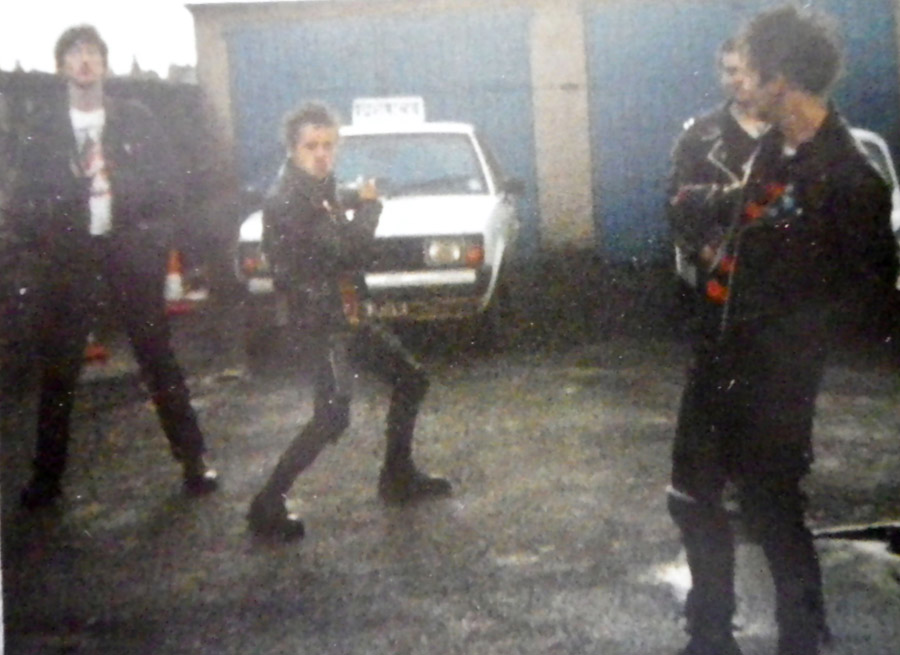 Myself and a lad called Keith Walls started to go to the local punk club Trucks and formed again with me - guitar, Keith – drums, and Sos - bass, but I cant remember singer's name. I think we were called Frontline at the time.
Through the next year or so we went through many line up changes until settling with:
Dave Harry aka Hatty - guitar
Gassy - singer
Eddie - drummer
Rob Podmore aka Poddy - bass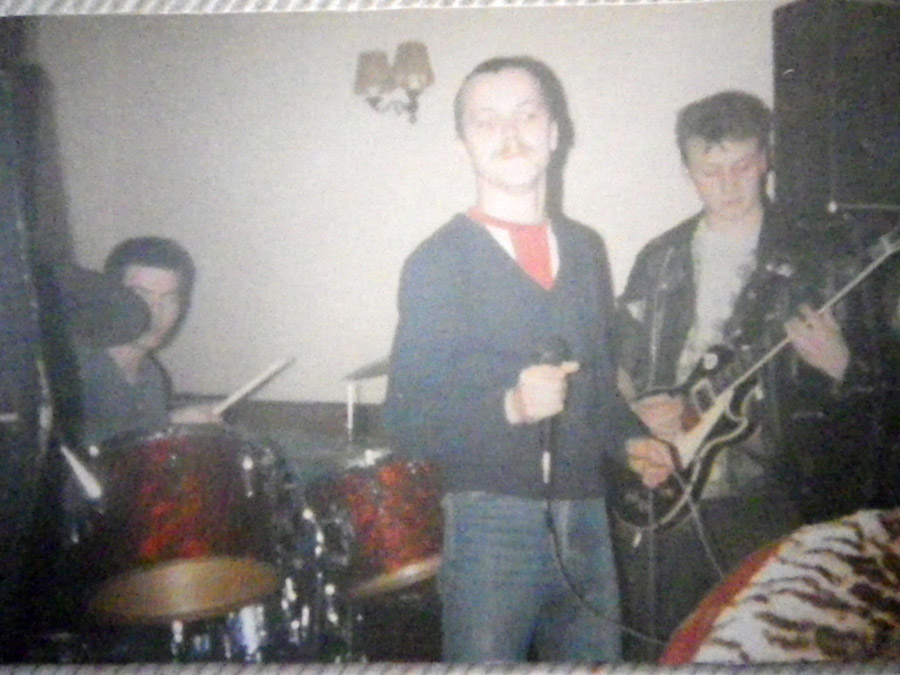 ABOVE: Supporting Stiff Little Fingers

We played various gigs with the likes of The Deformed, The Aborted, The Insane, The Exploited, Picture Frame Seduction and others, releasing various demo tapes which I sold through Sounds, the music paper.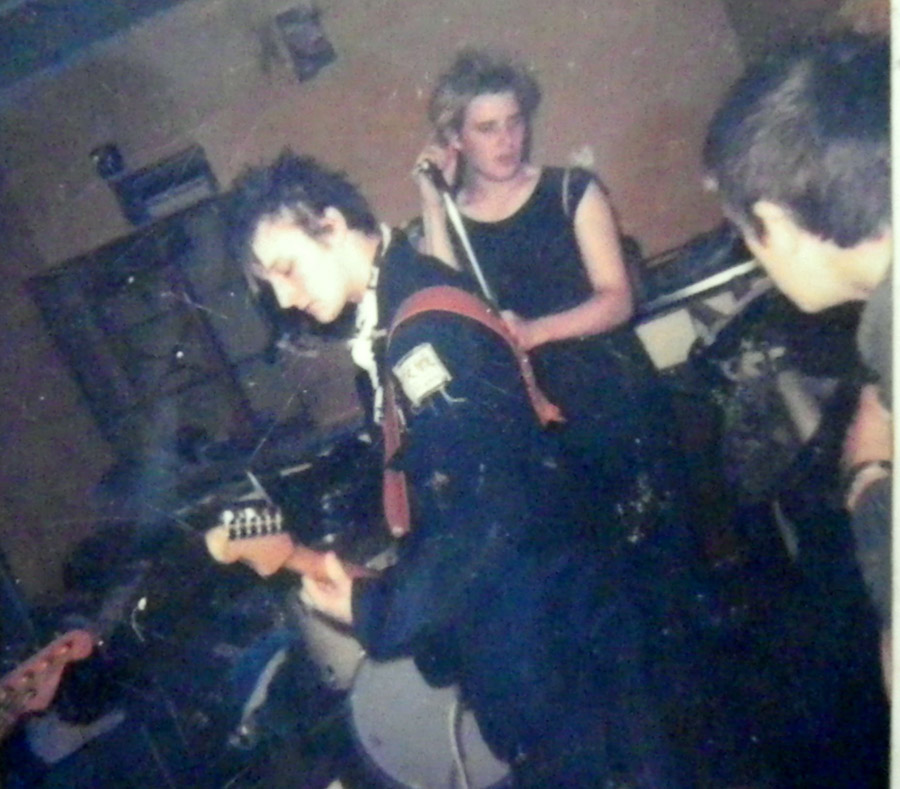 ABOVE: With Caddy on vocals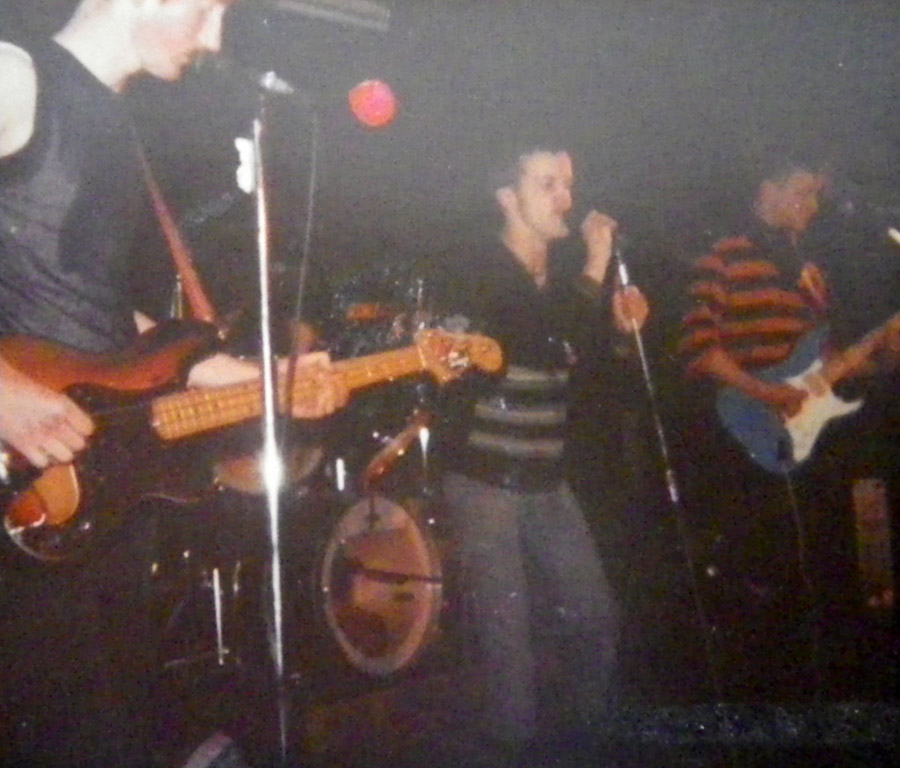 ABOVE: Live at the Warehouse in Liverpool (possibly)

Insane Records decided to release a compilation LP I've Got Those... Demo-Lition Blues! and asked us to provide a track, which we did. 'ANOK On Saturday Night' was not very political, more about like what a night around Wigan our local town was like at the time. It seemed to go down well and by all accounts John Peel even featured it on his radio show. However I think he played every punk band going on his show at the time.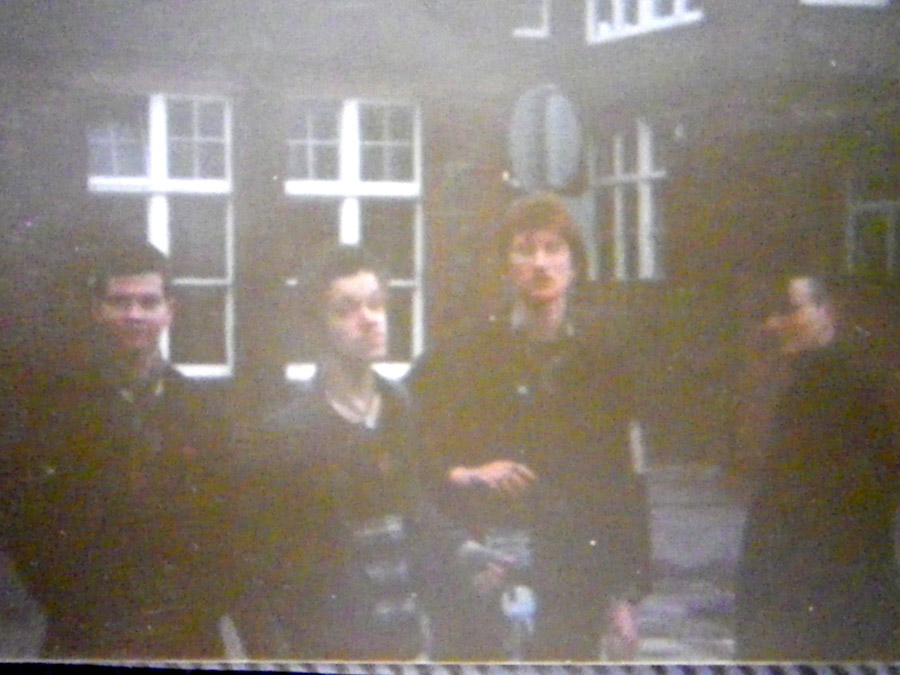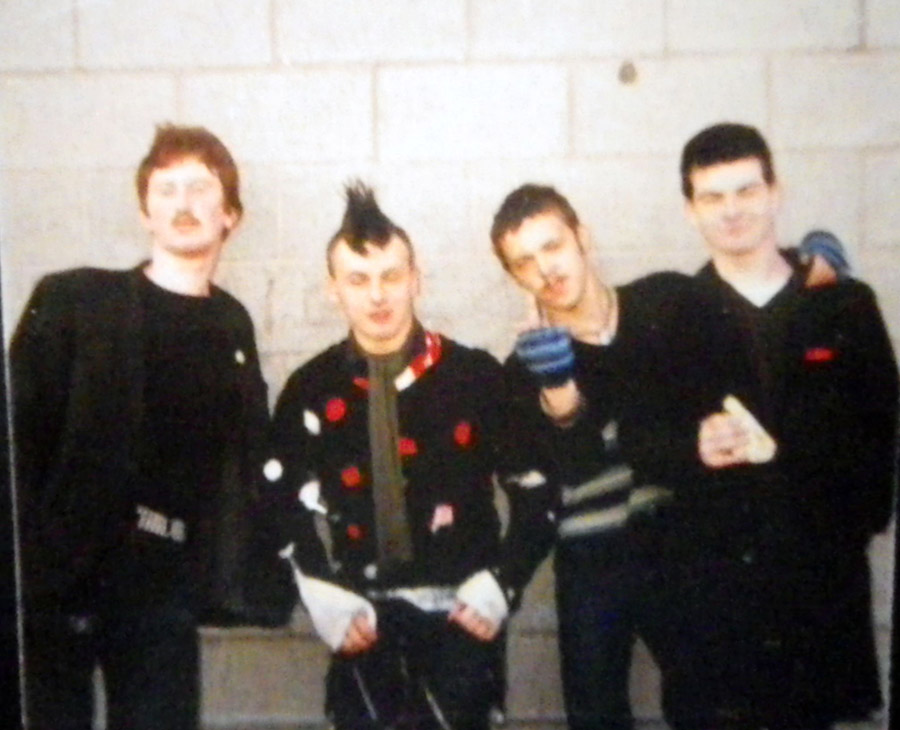 The next few years we spent practicing in the local youth club, gigging on the odd occasion we could get one, and eventually signing with New Wave records on a one-single deal. We re-recorded 'Death Trip' and 'Consumer Addict' for the single, although in truth an earlier demo version of 'Consumer Addict' sounds much better than the single. Unfortunately at this time the group was getting a bit sidetracked, punk had gone further underground, and gigs were hard to come by. Our singer Gassy left and things just fizzled out.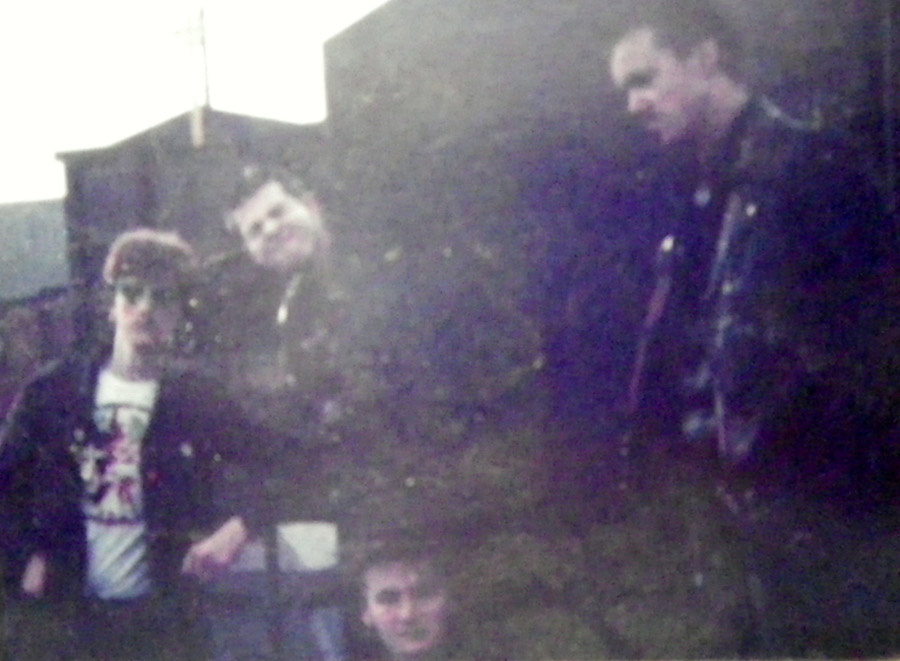 A few of the band have recently got back together but at moment we are doing punk covers rather than original material.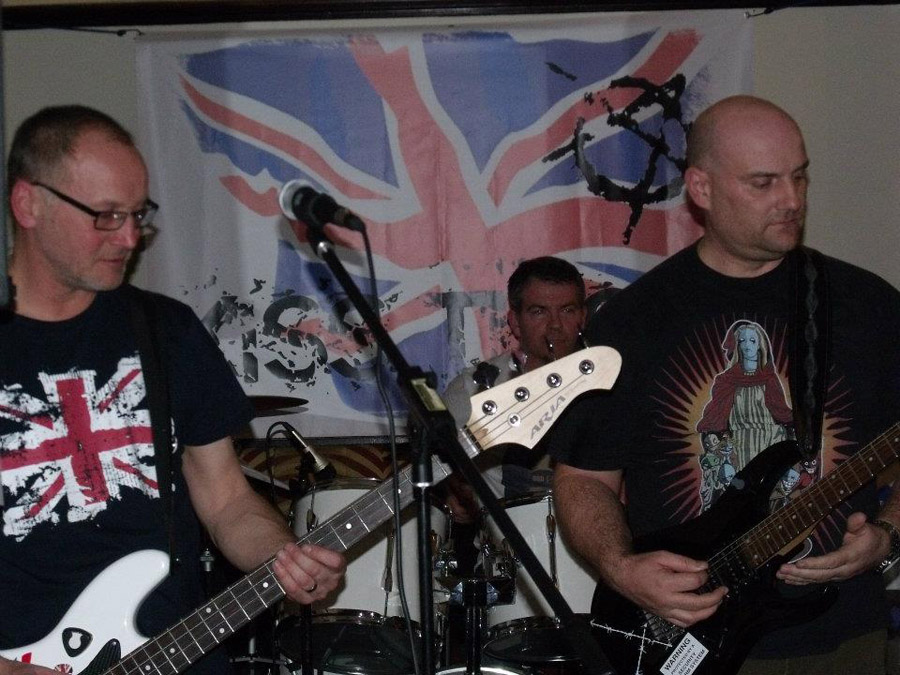 DISCOGRAPHY
Singles / Albums
Death Trip
(7", 1985)

Extraneous Releases

Boredom
(7", 2019)

Demos

Demo No. 1
(Tape, demo, 1982)
Demo No. 2
(Tape, 1983)
Demo 3
(Tape, 1983)
Demo 4
(Tape, 1984)
Various Artists
I've Got Those... Demo-Lition Blues! UK LP 1983 (Insane): Anok On Saturday Night
Eject It UK Tape 1983 (Holocaust Tapes): Realisation / I Don't Wanna Die
"Get Lost!" UK Tape 1984 (Greenhouse Tapes): Pills / Boredom
Punk Belongs To The Punks Norway Tape 1980s (label unknown): I Don't Wanna Die / UDC
1984 The Second France 2xLP 1985 (New Wave): Boredom
From Chorley: A Compilation UK Tape ???? (Urban Base): Boredom / My Scrumptious Meal
Links