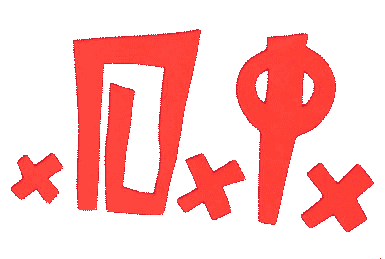 Formed: Orange County, Southern California, USA
SoCal punk band sometimes featuring members and ex-members of Adolescents and Social Distortion. They are one of the great, lesser known hardcore bands.
The band has recorded several albums since 1986, all worth getting: What Good Is Grief To A God (1988), Tragedy Again (1989), State Of Shock (1994), Caseyology (2001) and On The Western Front (2007).
Lineup 1 (1982-1983):
Casey Royer - vocals
Tim Maag - guitars
Fredric Taccone - bass
Derek O'Brien - drums
Lineup 2 (1983):
Casey Royer - vocals
Steve Roberts - guitars
Fredric Taccone - bass
Rikk Agnew - drums, keyboards
Lineup 3 (1983-1984):
Casey Royer - vocals
Rikk Agnew - guitars
Alfie Agnew - guitars
Tim Maag - bass
Derek O'Brien - drums
Lineup 4 (1984-1986):
Casey Royer - vocals
Rikk Agnew - guitar, vocals
Alfie Agnew - guitar, vocals
John "Bosco" Calabro - bass, vocals
John Knight - drums
Lineup 5 (1986-1987):
Casey Royer - vocals
Rikk Agnew - guitar, vocals
Alfie Agnew - guitars
John "Bosco" Calabro - bass
Steve DRT - drums

DISCOGRAPHY
Singles / Albums
Various Artists
Flipside Vinyl Fanzine Vol. 2 US LP 1985 (Flipside): Johnny's Got A Problem
Suburbia - Original Soundtrack Recording US LP 1984 (Restless): Richard Hung Himself
Rat Music For Rat People Vol I, II & III US CD 1987 (CD Presents): Ballroom Blitz
Clockwork Orange County US LP 1985 (Mystic): Loose
Off Limits Germany LP/CD 1992 (Weird System): Hang Ten In East Berlin
Old School Punk US CD 1995 (Neurotic): Guns

Slam Chops US CD 1995 (Triple X): Johnny's Got A Problem

Redefining Scenes 2 - Sampler 2004 US CD 2004 (Finger): Gutters Of Paradise
Links
WIKIPEDIA
- More dodgy reference material