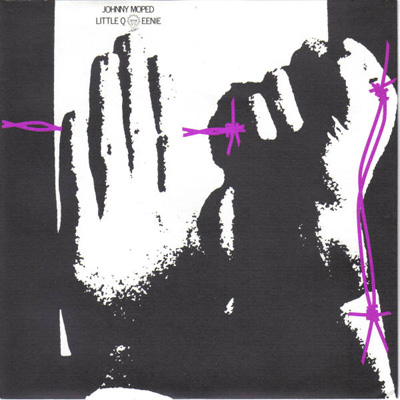 Original Release Date
1978
Release Information
UK 7" 1978 (Chiswick - NS 41)
A Little Queenie
B Hard Lovin' Man (Live At The Roundhouse Sunday 19 February 1978)
Chart Placings
None
Credits
'Little Queenie' from the album A-Side from Cycledelic (WIK 8). Produced by B. Seal. Engineered by A. Bludgeon
'Hard Lovin' Man' produced by Neil Richmond. Eng.: Alan Perkins. B. Seal lurking. Recorded live on the Manor Mobile at at the Roundhouse on Sunday 19th Feb. '78 by courtesy of Straight Music, basically. Featuring Captain Sensible as Eric the C.
Additional Credits
Johnny Moped - vocals, organ
Slimy Toad - guitar
Fred Berk - bass, piano, organ
Dave Berk - drums

Reviews & Opinions
None yet
Additional Notes
The B-Side is not the famous recording from The Roxy London WC2 (Jan-Apr 77).
Images