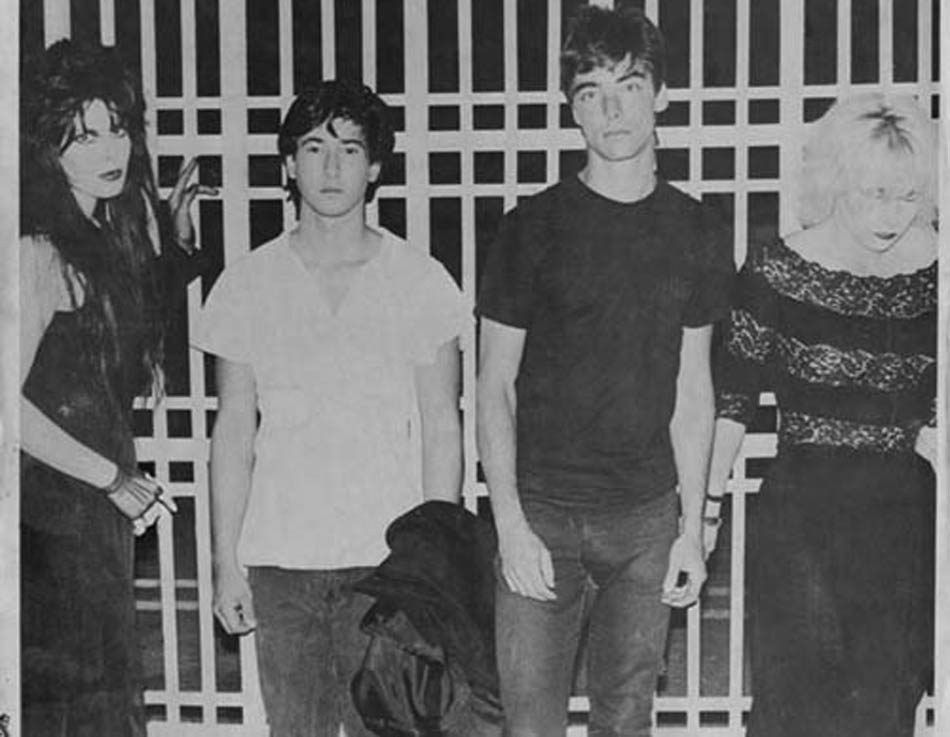 Formed: Los Angeles, California, USA

Melodic US hardcore/punk band whose lineup featured, at various times, Patricia Morrison, Frank Agnew and Steve Soto. Kat Arthur on vocals is their most distinctive feature, a singer who can actually sing!
Late long-players: Life Sentence To Love (1989), Take Out The Trash (1991), Squeeze Me Like An Anaconda (1994) and Legal Weapon (2002).
LINEUP 1:
Kat Arthur - vocals
Brian Hansen - guitar
Patricia Morrison - bass
Charlie Bartanian - drums
LINEUP 2:
Kat Arthur - vocals
Brian Hansen - guitar, vocals
Frank Agnew - guitar
Steve Soto - bass
Charlie Vartanian - drums
LINEUP 3 (1982-1985):
Kat Arthur - vocals
Brian Hansen - guitar
Eddie Wayne - bass, vocals
Adam Maples - drums, vocals
DISCOGRAPHY
Singles / Albums

Various Artists
Hell Comes To Your House US LP 1981 (Bemisbrain): Daddy's Gone Mad
American Youth Report US LP 1982 (Invasion): Pow Pow
Dudes - The Original Motion Picture Soundtrack Album US LP 1987 (MCA): Time Forgot You
Slam Chops US CD 1995 (Triple X): Equalizer
Ox-Compilation #19 - Heavenly Tunes US CD 1995 (Ox Fanzine): Damaged Wreckage
Links
KEEPING THE FAITH - Fansite

RECORD COLLECTORS OF THE WORLD UNITE - Discography