Negative Trend - Negative Trend AKA We Don't Play, We Riot
Original Release Date
1978
Release Information
US 7" 1978 (Heavy Manners - HM-1)
A1 Mercenaries 2:48
A2 Meathouse 3:02
B1 Black And Red 3:28
B2 How Ya Feelin' 1:48
___________________________________________________
US CDS 2006 (2.13.61 - 21361CD1705)
1 Mercenaries 2:51
2 Meathouse 3:05
3 Black And Red 3:38
4 How Ya Feelin' 1:52
Chart Placings
None
Credits
CD Single:
Steve DePace - drums
Craig Gray - guitar
Will Shatter - bass
Mikal Waters - vocals
Produced by Debbie Dub and Negative Trend
Engineered by Stu the hippy
June 1978 - San Francisco CA
Mastered from the original mix masters
In 1978, Negative Trend, one of the great San Francisco Bay Area bands released a four song EP. These four completely killing songs have been carefully remastered from the original tapes and put on CD for the first time. This is a great one. Play loud and riot.

Reviews & Opinions
None yet
Additional Notes
Reissued on 12" in 1983 as
We Don't Play, We Riot
Images
US 7" 1978 (Heavy Manners - HM-1)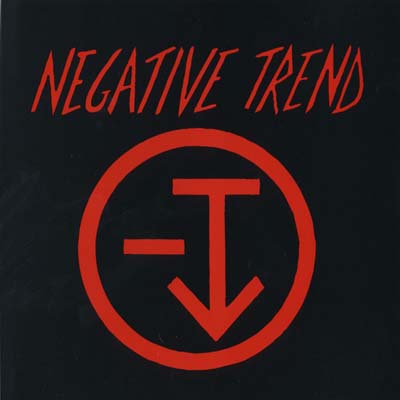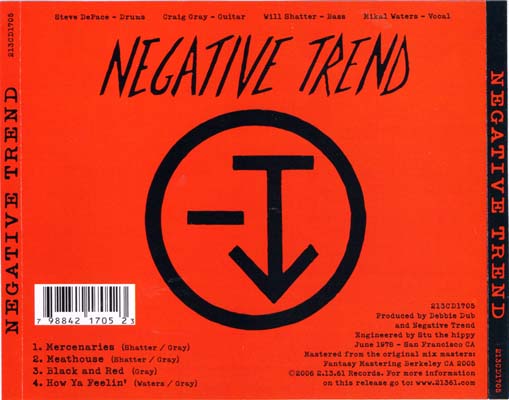 US CDS 2006 (2.13.61 - 21361CD1705). Click here for more