A.K.A. QUEER PILLS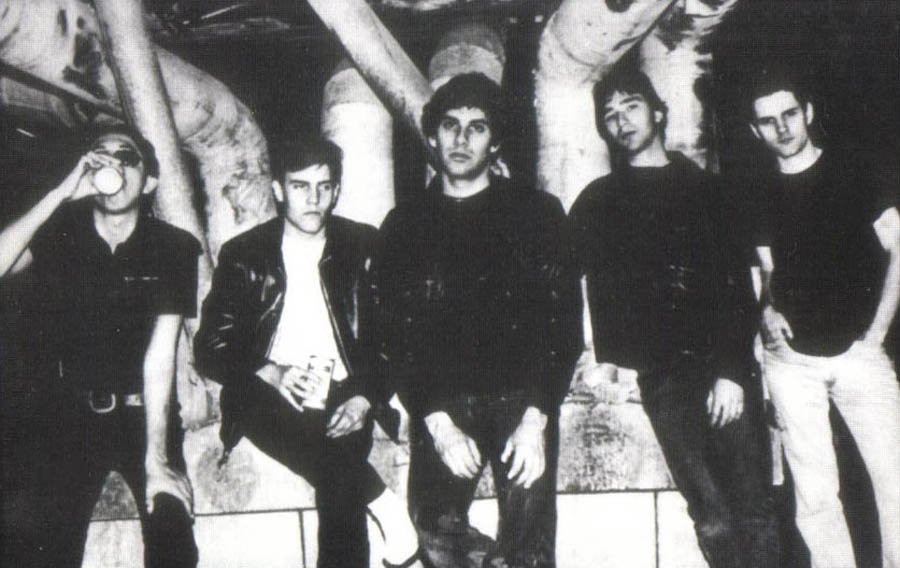 Formed: Los Angeles, California, USA
Former music critics Metal Mike Saunders' and Greg Turner's uproariously abusive lyrics and childish intolerance of everybody but themselves fuelled the tongue-in-cheek anger behind these Californian rotters, who rose from the ashes of VOM (who recorded a solitary EP in 1978). They played their first gig in October '78, supporting Roky Erickson & The Aliens, at the Rio Theater. Unfortunately, Erickson failed to show that night. For the next few years, the Angry Samoans were a scurrilous, volatile and much-banned fixture on the local punk scene, gigging at the Mabuhay, Club 88 and Madame Wong's etc. Jeff Dahl was also briefly a lead vocalist (the results of his efforts heard on Return to Samoa).
Although their notoriety, complete absence of PC lyrics and internal bickering (to put it mildly) may have been the main factors in precluding them from reaching a wider audience, a very vocal spat with Rodney Bingenheimer, who they appeared to have a personal grudge against, helped not one little bit. As one of the few DJs who supported punk, describing him in song as a "fucking piece of shit" who "beats off in Joan Jett's hair" (on the incredibly abusive 'Get Off The Air') didn't make him want to play their records much. Indeed, such was the hostility they engendered, in 1981 they issued a single as the Queer Pills, purely because the Angry Samoans moniker attracted so much controversy.
Their recorded debut, 1980's Inside My Brain 12" EP, produced by Lee Ving (Fear) as a six-song EP and later expanded to album length, was a formative effort, although it boasted the aforementioned 'Get Off The Air' and 'You Stupid Asshole', their idea of a love song ("You took off your clothes and I started to laugh" it begins).
Incredible songs, much faster tempos and plenty of puerile bitching make their first full LP, Back From Samoa a joy to behold, sort of a more aggressive and deliberately less intelligent version of the Adolescents. They chose gays as their main target of abuse, but also found time to turn a harmless '50s B-Movie into the inspiration for one of the decade's most memorably tasteless anthems ('They Saved Hitler's Cock'), and suggested that shoving forks into your eyes might be a good idea ('Lights Out').
Unfortunately, they mellowed out dramatically after this high period of low jinks.
Between 1983 and 1984 Saunders could be seen playing with MRR columnist Jeff Bale in Lenonburger, and after that he played in a retro garage band called Electric Koels. One presumes that's why, when he resurrected the Angry Samoans in 1986 they had stepped away from the straight-jacket of the then-moribund hardcore scene and went back to their initial inspiration: '60s Psych and garage punk, issuing a low-key six-song 12" EP (Yesterday Started Tomorrow) and a scrappy but entertaining third album, STP Not LSD (1988).
The band fell apart amid much acrimony in 1991, although bassist Todd Homer had already jumped ship in 1988, forming (according to Wikipedia) "The Mooseheart Faith Stellar Groove Band with Larry Robinson, formerly of 1970s teen pop-soul band Apollo". The remaining members carried on in even less-illustrious projects, until Saunders and drummer Bill Vockeroth dredged up the Samoans name in the early 90s, although releases have been limited to the occasional single and a mini-album, The 90s Suck And So Do You.
__________________________________________________________________________
DISCOGRAPHY
Subsequent studio albums: STP Not LSD (1988), The 90s Suck And So Do You (1998).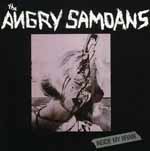 Inside My Brain (12", 1980)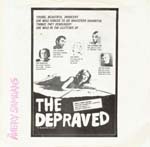 Queer Pills (7", 1981)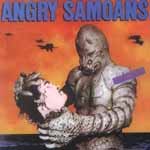 Back From Samoa (LP, 1982)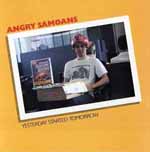 Yesterday Started Tomorrow (12", 1986)
Extraneous Releases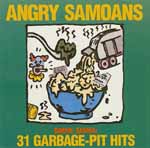 Gimme Samoa: 31 Garbage-Pit Hits (CD, 1987)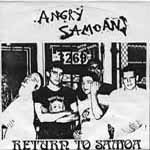 Return To Samoa (Out-Takes/Lost Tapes) (LP/CD, 1990)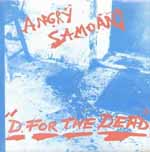 D. For The Dead (7", 1990)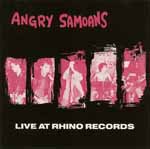 Live At Rhino Records (LP/CD, 1990)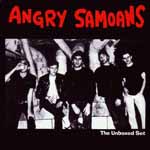 The Unboxed Set (CD, 1995)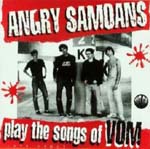 Angry Samoans Play The Songs Of VOM (7", 1999)
Too Animalistic: The 1978 Demos (12", 2017)
Various Artists
Underground Hits 1 Germany LP 1982 (Aggressive Rockproduktionen): Poshboy's Cock / Right Side Of My Mind / Pictures Of Matchstickmen
Underground Hits 2 Germany LP 1983 (Aggressive Rockproduktionen): Hot Cars / Inside
Life Is A Joke Vol. 2 Germany 2xLP 1986 (Weird System): Psych-Out / Unhinged
Punk Anderson's Favourites Germany 2xCD 1995 (Starving Missile): Hot Cars / Stupid Jerk
Slam Chops US CD 1995 (Triple X): Right Side Of My Mind
__________________________________________________________________________
Links
Angry Samoans - Official website