HUGH CORNWELL

Born: Tufnell Park, North London, 28 August 1949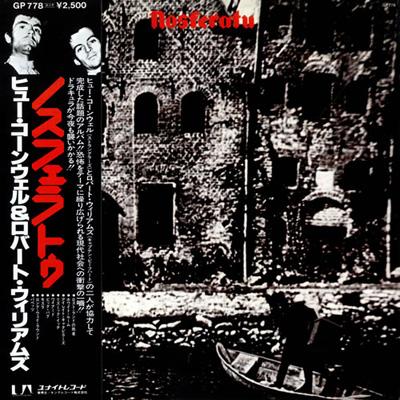 Cornwell put his solo career on hold until the mid-'80s, but you can safely live without any of his albums because they are shit.
Here are some Cornwell facts, as a quick guide to the cut of the man's jib:
In the mid-'60s he played in a band with Richard Thompson (Fairport Convention).
As a post-graduate biochemist, in Sweden in 1969 he formed the band Johnny Sox.
During his student days in Bristol he played guitar in Keith Floyd's restaurant.

He played in a band called The Stranglers between 1974 and 1990. Have you heard of them? They wrote a song called 'Country Chaser'. Now you remember!
He "discovered" The Cortinas, managed Jonny Rubbish and produced the first demo by The Pop Group.
In 1980 he was nicked for drugs and sentenced to eight weeks at Pentonville prison. He wrote a book about it: Inside Information (1980).
The same year, he was convicted of helping cause a riot at a The Stranglers show in Nice. Spent a week behind bars.

He has recorded lots of boring solo records, as well as one magnificent one (Nosferatu).
His one other record that slots into the Punky Gibbon timeline (i.e. 1986 and no later) is the One In A Million single, a pleasant piece of soft rock/pop which a sounds like a Stranglers record of the same period.
He's done some acting jobs.
He wrote a decent autobiography, A Multitude of Sins (2004) and a novel (Window On The World, 2011).
__________________________________________________________________________
DISCOGRAPHY
Subsequent studio albums: Wolf (1988), Wired (1993), Guilty (1997), Hi Fi (2000), Footprints In The Desert (2002), Beyond Elysian Fields (2004), Hooverdam (2008), Totem And Taboo (MP3 album with Steve Albini, 2013), This Time It's Personal (with John Cooper Clarke, 2016), Monster (2018)
Singles & Albums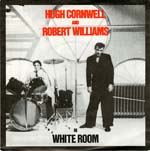 White Room (7", with Robert Williams, 1979)
Nosferatu (LP, with Robert Williams, 1979)
One In A Million (7"/12, 1985)
Various Artists
SFX Issue No. 8 UK TApe 1982 (SFX): Interview And Music
__________________________________________________________________________
Links
HUGH CORNWELL - Official web presence