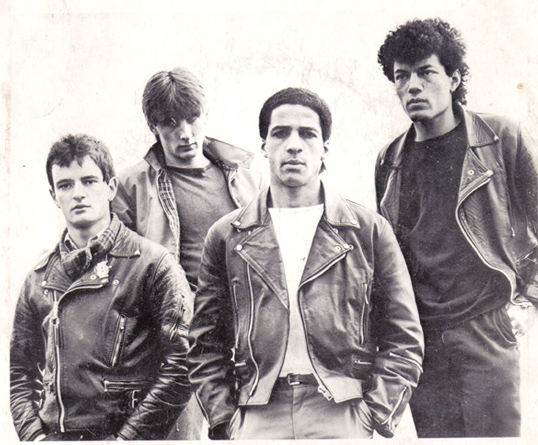 Formed: Gloucester, Gloucestershire, England, UK
Melodic UK82 band responsible for one bona fide classic, No Room For You:
No Room For You
Well we don't go there any more
It's boarded up, the doors are closed
But do you remember those weekend nights
When everything was alright
Ran by youth, somewhere to go
To meet all your mates, everyone you know
And all the groups you wanted to see
It was something very special for me
And do you know the reason
Why it all fell through
They got no room for you at all
And do you know the reason
Why it all fell through for you
They got no room for you
Well I could be talking about somewhere else
Sounds around it's all the same
What the kids want don't matter one bit
It's something to you, they'll treat you like it
Well it's all over you've killed the fun
Don't try and tell me your the caring ones
Well it's all over if you wanna know
You don't give a damn and we already know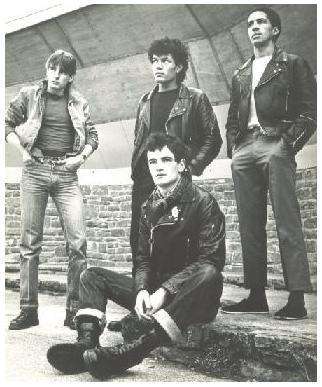 The following info comes the band's official website via UK82. Thanks to Henk for letting me reproduce it.
DEMOB was formed in late 1978 by Terry Elcock (rhythm guitar) & Johnny Melfah (drums). They both lived in one of the most notorious neighbourhoods in Gloucester, famous nationally for its mental institution Coney Hill. The two became aware of the Punk Rock movement of this time and decided to create the first Punk Band in their native city and called it DEMOB.
The duo soon attracted a lot of local attention, due to the rehearsal room that was being used; Terry's bedroom in his mothers 4-bedroom council house.
In the beginning, there were like most punk bands of this time a number of line-up changes, and then the band became a stable unit consisting of:
Mark (Miff) Smith Vocals
Terry Elcock Guitar
Paul (Fatty) Price Bass Guitar
Johnny (Ringo) Melfah Drums
The group's first gigs were played at local concert halls to help get the youth off the streets, these were held with the full backing of the authorities to help reduce crime and muggings taking place on most Saturday afternoons in Gloucester City's town centre.
DEMOB's first big break came in the summer of 79 when they fooled the authorities into letting them have a place in Gloucester's annual carnival parade. The now ever-increasing support and following for the band resulted in a mass riot between the Punks and Bikers and the suspension of the carnival. This riot made national press and interest from a local record label Round Ear Records, who agreed to finance the release of the first single Anti-Police. John Peel (BBC Radio I) and Garry Bushell (Sounds Music Paper) helped promote the initial success of the hand because they both liked the serious undertones of the lyrics in the band's first single Anti-Police.
The band reformed in 2002 and has released two LPs: Better Late Than Never actually included the original versions of the first two singles and a load of new songs. If It Ain't Punk It Don't Rock! (2004) was all new stuff. They have recorded and gigged sporadically since.
__________________________________________________________________________
DISCOGRAPHY
Subsequent studio albums: If It Ain't Punk It Don't Rock! (2004), Crime Through Time (2007).
Singles & Albums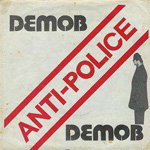 Anti-Police (7", 1981)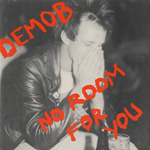 No Room For You (7", 1981)
Extraneous Releases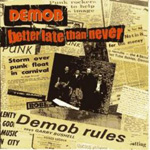 Better Late Than Never (CD, 2002)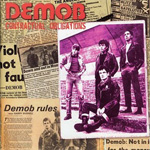 Contractual Obligations (CD, 2004)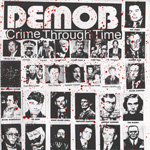 Crime Through Time (LP/CD, 2007)
Various Artists
Punk And Disorderly UK LP 1982 (Abstract): No Room For You
Daffodils To The Daffodils Here's The Daffodils UK LP 1984 (Pax): No Room For You
Punk Territory Vol. 2 - G.B. 1979-82 Italy CD 1994 (Anthology): No Room For You
Pax Records Punk Collection UK CD 1996 (Anagram): No Room For You
Break The Rules #7 - Rare Punkrock 1977-'82 Germany LP 1996 (Insekten): No Room For You
Oi! The Rarities Vol 4 UK CD 1996 (Captain Oi!): No Room For You / Think Straight / New Breed
Oi! The Rarities Vol 5 UK CD 1996 (Captain Oi!): Anti Police / Teenage Adolescence
__________________________________________________________________________
Links