Formed: Brixton, South London, England, UK
A bizarre band, much hyped by Polydor but completely unable to match the hype with sales or acclaim, the Doctors were essentially an old school prog/rock/art band with a handful of punky inclinations - and suitably silly names (Urban Blitz, Peter Di Lemma) - that almost made them fit in, but not enough. They fell between at least three stools: they were a bit too weird and abrasive to be a prog band (Roxy Music and Velvet Underground were as much an influence as Genesis), but not young or aggressive enough to be punks, and they were several years away from the new romantic movement which might possibly have embraced them, what with their silly clothes. While their records did OK in continental Europe, the Great British public seemed not even remotely charmed by them. They did however have some notably punky numbers, including 'Waiting', the opening track on their debut album, which is definitely ahead of its time.
As Trouser Press puts it, "Although the blue hair, silly theatrical gear and transparent pose were awfully out-of-step with the younger and faster safety-pinned hordes who stole their thunder, the Doctors did possess a unique style, thanks in large part to one Urban Blitz's eerie and atmospheric violin work, an unlikely instrument in a band hoping to be perceived as Bowie's post-Ziggy disciples".
They formed in 1974 in Brixton, south London as a vehicle for singer Kid Strange's Burroughs-influenced ruminations on modern living and insanity. Strange had previously played in a band called Great White Idiot, and he retained the services of drummer Pete Di Lemma. Their elaborate stage shows - incorporating costumes, props, rear projected images, theatrical spot-lighting, and tapes - made them a notable and forward-thinking, ambitious and intriguing if not successful touring band.
Bulletin, released in 1977 as The Doctors in a very punky sleeve, is actually a damn fine punk record, but it didn't give them much cred and had them slated as being pathetic bandwagon climbers. Maybe they'd seen the light? Having supported The Jam and Sex Pistols in 1976, and having made friends with members of The Damned and The Adverts it's very possible, but having Steve Jones rifling through their pockets while they were on stage, and then bragging about it in the press, made them seem laughable. The Pistols had drawn a battle line, with the Doctors clearly on the wrong side of it.
Blitz left the band as their career was drawing to its premature close, just prior to the release of their last and punkiest LP, Sons Of Survival, which featured some excellent violin work from Blitz and a song co-written by TV Smith that out-sneers The Adverts' versions of the song. Dave Vanian, recently jobless now that The Damned had split, stepped in briefly as a semi-replacement, but he lasted only a few weeks and the band struggled on a trio until late '78.
__________________________________________________________________________
Lineup:
Kid Strange - vocals, guitars, sax, harmonica, keyboards, percussion
Urban Blitz - violino electrique, baritone violectro, guitars (low budget orchestra)
Stoner - bass, percussion, vocals
Peter Di Lemma - drums, percussion, vocals
__________________________________________________________________________
DISCOGRAPHY
Singles & Albums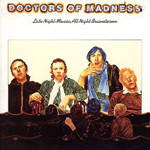 Late Night Movies, All Night Brainstorms (LP, 1976)
Figments Of Emancipation (LP, 1976)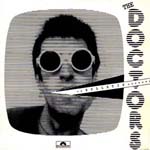 Bulletin (7", as The Doctors, 1977)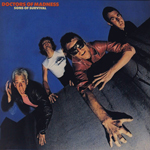 Sons Of Survival (LP, 1978)
Extraneous Releases
Waiting (7", flexi freebie, 1975)
Doctors Of Madness (2xLP, 1978)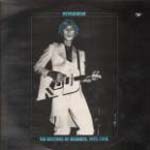 Revisionism: The Doctors Of Madness 1975-1981 (LP, 1981)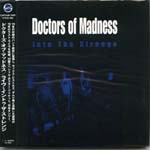 Into The Strange (CD, 2002)
Perfect Past: The Complete Doctors Of Madness (3xCD, box set, 2017)

Various Artists
Good For Nothing - The Sounds Album Volume 1 UK LP 1977 (Polydor): Strange
Harmony In My Head: UK Power Pop & New Wave 1977-81 UK 3xCD Box Set 2018 (Cherry Red): Sons Of Survival
__________________________________________________________________________
Links