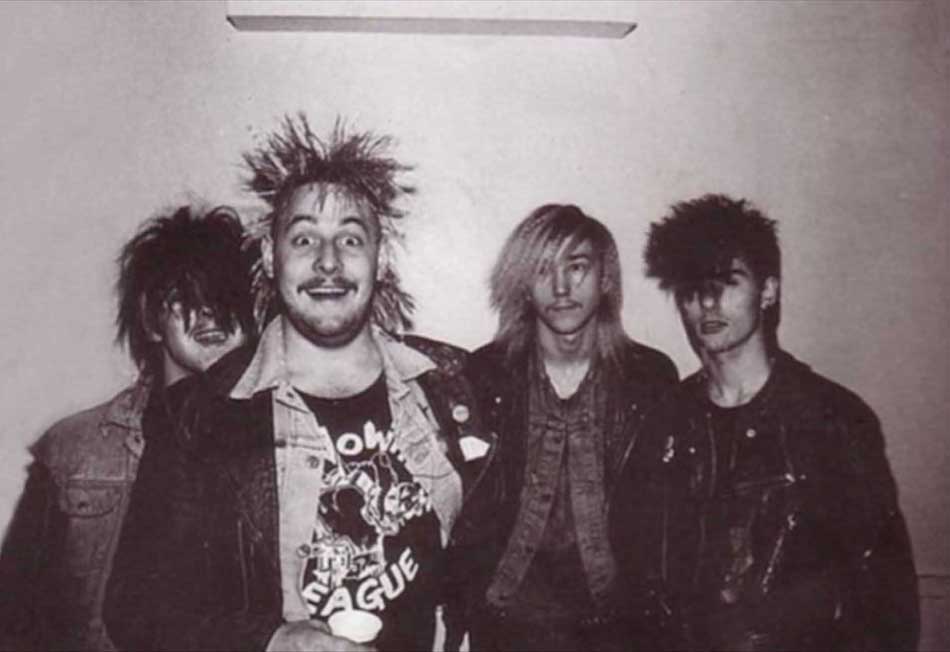 Formed: Grantham, Lincolnshire, England, UK
One of the first hardcore bands to abandon punk for heavy metal, English Dogs' claim to major international fame came in the mid-'90s when their talented guitarist Gizz (ex-The Destructors) ended up as an honorary member of The Prodigy. As one of the most important groups of the '90s, it was undoubtedly the high point of his career, and not just from a financial viewpoint. But having said that, the English Dogs were a popular band of the early to mid-'80s, and were widely influential, especially in the realms of punk/metal, where they were considered important trailblazers.
The English Dogs came from Grantham (home of Maggie Thatcher) and were formed in 1982 with this lineup:
Vocals: Pete "Wakey" Wakefield
Guitar: Jon Murray
Bass: Wattie (real name Mark Watson)
Drums: Pinch (real name Andrew Pinching)
Wakey was a natural frontman, a bit overweight and bearded but charismatic, often compared to Wattie from The Exploited but more goonish and good-humoured. His antics - such as flinging eggs as the audience - and the band's powerful punk attack made them a bit hot. Their second ever gig was in Barrowby, where they supported The Destructors, and the two bands became friends. In 1983 they signed with Clay and released a six-song 12" EP called Mad Punx & English Dogs, which boasted a couple of genuinely tasty numbers in the form of 'Psycho Killer' and 'Max The Millionaire'.
Although popular, the Dogs were really just another band making a point of playing as hard and fast as possible, like Clay labelmates GBH. And just like GBH, their debut album from June 1984, Invasion Of The Porky Men includes a Slaughter & The Dogs cover ('Cranked Up Really High'). It is not without charm, and was certainly better produced and better played than most punk albums at the time, but many of the songs are unmemorable and it's no masterpiece.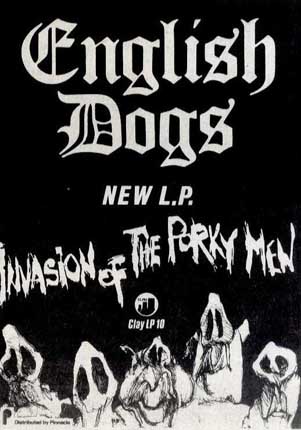 PSYCHO KILLER
Psycho killer on the loose again
Demented brain in constant pain
Stealing through the night with a knife
Don't know who but he's after your life
He don't care who you are jelly
For brains he's gone too far
Evil round the corner tonight
He's still there don't wanna fight
Steel blade shining in the moon
With a tint of deep maroon
Psycho killer on the loose again
Demented brain in constant pain
Psycho killer in agony ruthless moron again is free [x2]
He remembers you from years ago
When he gave you torment don't you know
Now he's back with sharp revenge
8 inch girth and he's deranged
took 5 years to find you out
now you're marked without a doubt
bumps at night when you're in bed
face at the window burning red
Psycho killer on the loose again
Demented brain in constant pain
Psycho killer in agony ruthless moron again is free [x2]
In his sights he has you now
Through the bed sheets the steel knife ploughs
Screaming out in bloody pain
Revenge complete inside his brain
In his mind he's satisfied
Content you have died satisfied
Crimson lust another one has bitten the dust
Psycho killer on the loose again
Demented brain in constant pain
Psycho killer in agony ruthless moron again is free [x2]
Following a few German tours which were riddled with violent encounters, Wakey decided in 1984 that he'd had enough and quit the band:
Wakey: There were many reasons for leaving back then. My bandmates turning into grebos and as anybody will tell you by '85 that amazing surge of punk spirit that had occurred in the previous five years was rapidly dropping like a foul turd from a fat mans arse. Thirdly, I was about to become a father and felt it was time to hang up my glue bag and finally, yes the violence on that European tour with One Way System sickened me. Don't get me wrong, I understood why it was happening. The punk family especially back then were not going to tolerate the foul right wing factions so it kicked off! Every night! To see an ambulance being called to tend to a punk rocker with half a bottle stuck in his face whilst on acid, man alive that ain't nice. Three gigs from the end of the tour after a gang of heavily tooled up Hells Angels joined in; I'd had enough and came home on the train on my own, happy to leave the misery behind. I ain't proud that I bailed on my band but I am proud that I'm a man who stands by his own convictions. Pinching sang for the last few gigs and Tommy drummed. When they got home they informed me I was sacked, I informed them that no I fucking wasn't. It became obvious to me that their attempted grebo coup was the writing on the wall. I left English Dogs on my terms a couple of months later. All my respect for them gone. - as told here
An attempt to proceed with a new singer (Troy McDonald) and a second guitarist (Tracy Abbott) resulted in an allegedly poor demo, so Pinch, Wattie and Jon recruited a new singer and a new lead guitarist. Ade Bailey had been in Delinquent and the powerful Ultraviolent, and his vocal pitch was rather higher than Wakey's more traditional punk shout. Guitarist Gizz Butt had been in The Destructors so was friends with the English Dogs, and he was easily persuaded to take time out from his current band The Desecrators. Butt was a very accomplished lead guitarist who liked showing off with fast guitar solos. Therefore the band pushed themselves into into a new, harder, more metallic direction. The ensuing records To The Ends Of The Earth (12", 1984) and Forward Into Battle (LP, 1985) were in a much more punk/metal/thrash/crossover style, and while not my cup of tea at all these records have achieved some acclaim amongst those who like that sort of thing. Both records were released by hardcore punk label Rot, sold well and are considered to be influential.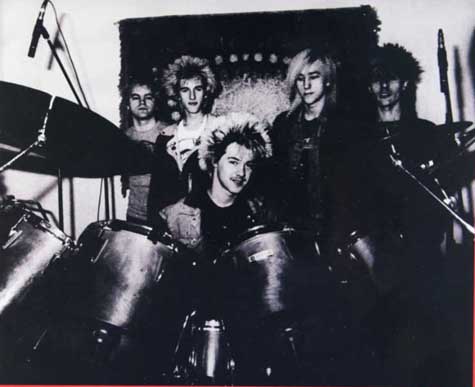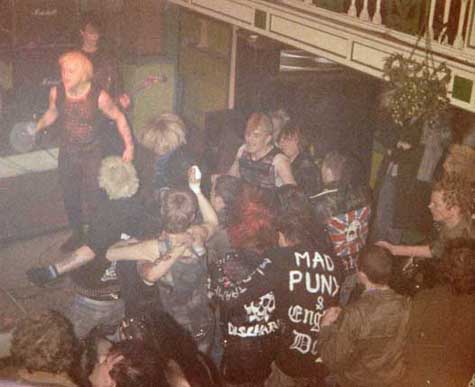 ABOVE: (L) The band in 1984, and (r) Live at the Gallery Manchester 1985 (live photo grabbed from flickriver).
Gizz Butt, as told to Ian Glasper in Britain's Burning: I think [Forward Into Battle] contains some of the best punk/metal songs ever written. But they're not played that well and produced really badly. I think Metallica should cover the whole album!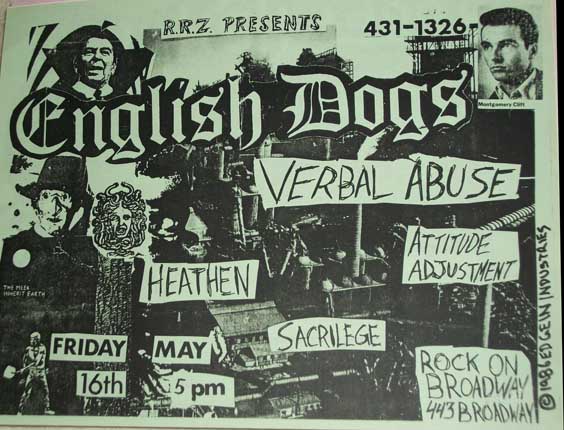 No such claims are made against the Metalmorphosis 12" and the awful When Legend Began LP, which are heavy metal records with all the horrid paraphernalia that entails: long songs designed with no apparent purpose purpose other than to highlight Gizz's (remarkable) playing, and sleeve paintings of dragons, skeletons, wizards and castles. They were even recorded for a heavy metal label, Under One Flag, which was a subsidiary of Music For Nations and therefore a much bigger label than Rot. Where Legend Began (recorded as a quartet following the departure of Jon) was particularly poor, a concept album of all things, suffering not only from abysmally thin production but weak, overblown material - not a good combination. I hate this stuff.
Gizz Butt, as told to Ian Glasper in Britain's Burning: We weren't ready to do what we had taken on so a lack of maturity and control were the blaming factors. We tried to move along too fast and there was little of the feeling we'd had on the previous three releases. The guy who produced it [When Legend Began] lost the hardcore edge. He was using cocaine and up late every night, fucking around with some girl. He drove his Porsche 911 in late every day and had about as much knowledge of thrash metal as he had taste in clothing...and he dressed like Robert Palmer. He was a wanker, better suited to tape op for Gary Glitter. I won't forget the shit that came out of his mouth every day. And this was our producer - we were fucked from the beginning.
Following the less than ecstatic response to the latter album, the group staggered on for about a year with a slightly revised lineup, taking in a brief US tour, before splitting in summer 1987.
Aftermath
As noted above, the time the Dogs split Gizz was also playing in The Desecrators, and they split too, so he went and formed Wardance, and then Sundance, and then (with Pinch) a hard rock band called Monkey Jungle. This latter band led to an English Dogs reunion in 1994. Wakey joined Pinch and Gizz for 1994's Bow To None, but left prior the following year's All The World's A Rage, after which the band split again when Gizz joined The Prodigy. Gizz then formed Janus Stark. Pinch and Wakey then teamed up with two members of GBH to form the short-lived The Werent.
There have been numerous English Dogs reunions since, including a period when there were two versions of the band gigging and recording at the same time: one featured Gizz, Pinch, Ade Bailey and two others and was in the thrash/crossover style; the other featured Wakey and three others and played in a more traditional punk style. You can read about this here.
__________________________________________________________________________
DISCOGRAPHY
In addition to the releases below, there are a couple of demo tapes, Show No Mercy (1982) and Manchester 4.12.83 (1983) - any more information on these would be appreciated.
Subsequent studio albums: Bow To None (1994), All the World's A Rage (1995), This Is Not A War (2002), Dog Bastard (split with Bastard Squad, 2013), We Did, We Do, We Always Fucking Will (2014), The Thing With Two Heads (2014)
Singles & Albums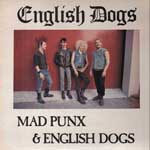 Mad Punx & English Dogs (12", 1983)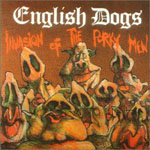 Invasion Of The Porky Men (LP, 1984)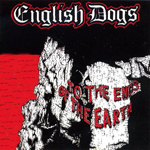 To The Ends Of The Earth (12", 1984)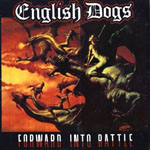 Forward Into Battle (LP, 1985)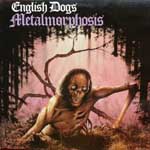 Metalmorphosis (12", 1986)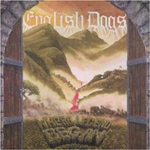 Where Legend Began (LP, 1986)
Extraneous Items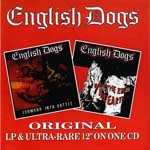 To The Ends Of The Earth / Forward Into Battle (CD, twofer, 1995)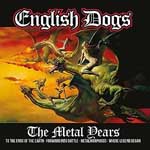 The Metal Years (2xCD, 2014)
Demos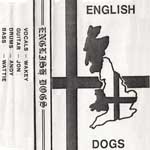 Bootlegs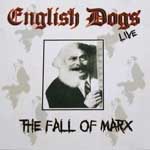 The Fall Of Marx (Live) (CDR, 2008)
Various Artists
Pulse Of A Nation: A Rising Free Compilation UK Tape 1983 (Rising Free): Max
They Only Come Out At Night UK LP 1985 (Clay): Newsflash / The Fall Of Max
Viva La Revolution! UK 2xLP 1985 (Cambra): Psycho Killer
Have A Rotten Christmas Volume Two UK LP 1985 (Rot): Incisor
Speed Kills III (A Catalogue Of Destruction) UK LP 1986 (Under One Flag): The Eye Of Shamahn
The End Of An Era UK 2xLP 1988 (Rot): Chase Is On / Ambassador / Survival Of The Fittest
Driven To Death UK LP/CD 1990 (Clay): Spoils Of War / Cranked Up Really High / Psycho Killer / Driven To Death
Rot Records Punk Collection UK CD 1994 (Anagram): Incisor / Forward Into Battle
__________________________________________________________________________
Links