AKA: CHARGED G.B.H
Formed: Birmingham, West Midlands, England, UK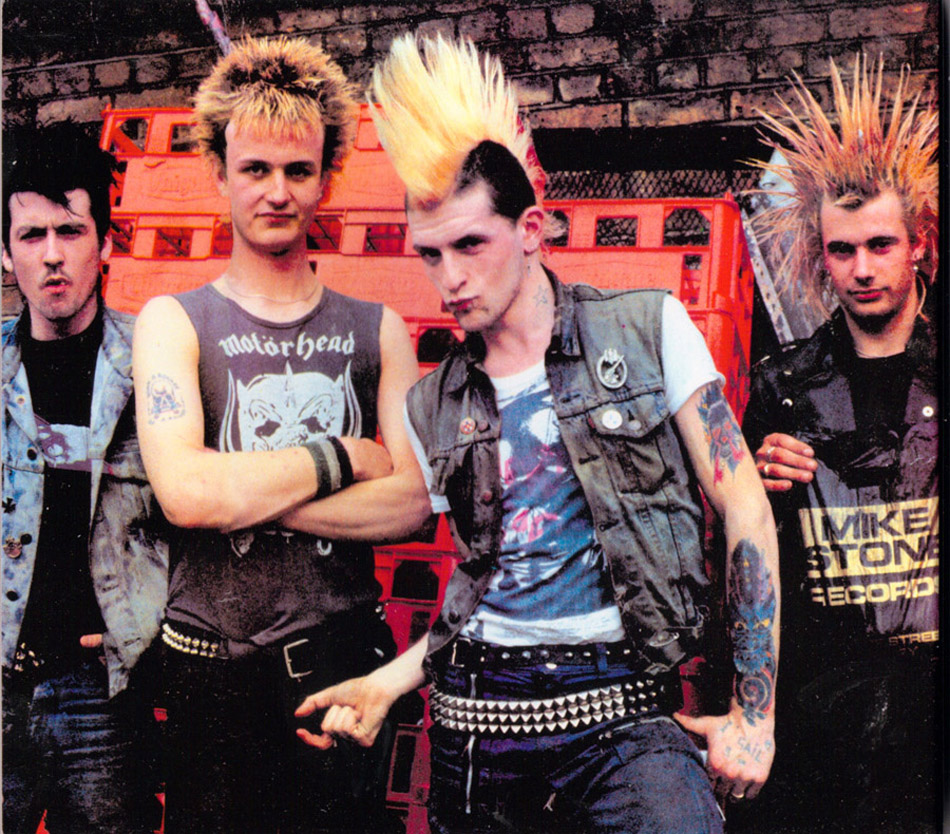 Hailing from Birmingham, G.B.H. (sometimes Charged G.B.H.), were usually compared to Stoke-on-Trent's top dog punk band Discharge but were less extreme, tempering all the usual songs about war and the system with a sense of beer-stained, sexist humour (check out the corny 'Big Women', the horrendous 'Slut' etc). They were also signed to the same label, Clay. In keeping with the trends of the time, G.B.H. identified themselves by nicknames, wore leather jackets plastered in studs, sported mohicans and similar spiky hairdos, and attacked their instruments like bulls at gates. Early in their career their strength was their undisputed musical chops, a Conflict/Motorhead racket of some note, not their lyrics, which traded in misogyny, blinkered politics, and pathetic schoolboy humour.
Here are some examples, m'lud:
Here they come, walking down the street, big and bouncy look so neat.
I like them best between the sheets, big women give me a treat.
- Big Women, 1980
You think you look pretty cute.
Black and shiny diving suit.
High heels with a nine inch spike.
Something about you I know I like.
Slut, slut, slut,...dirty bitch
Slut, 1982
Their attempts as being "serious" were not very good either:
Marching into victory, marching in the mud.
Fighting for freedom, fighting in the blood.
There's dead bodies all around, you're told to carry on.
Death is not right, war cannot be won
- Generals 1981
More evidence:
The Fridge connection
The Fridge connection II
Fridge on the River Kwai
Heartbreak Fridge
A Fridge on Elm Street
Friday I, II .. III
The last little Fridge in Texas
One flew over the Fridge
- A Fridge Too Far, 1989
(Actually, I like this verse.)
Anyway. The band formed in 1980 and their early recordings were big selling, great sounding, rollickin' affairs.
They debuted in September 1981 with the nine-song 12' EP Leather, Bristles, Studs & Acne. It spent three months in the Indies and was followed by two singles, the excellent No Survivors (a more 1977-sounding affair which actually reached No 63 in the "proper" charts) and the awful Sick Boy (which had a terrible production job).
City Baby Attacked By Rats includes a version of Slaughter & The Dogs' 'Boston Babies', thus presenting the album with its only identifiable tune. Everything else is absolute thrash-a-rama, a punk/metal hybrid before such a mix was commonplace. The band blast their way through thirteen killer cuts without deviating from their hectic brief. 'I Am The Hunted' and the title song are absolute classics, and it is to everyone's benefit that Colin's lyrics are mainly unintelligible: 'Slut' is pathetic sexist nonsense.
Two more fine singles - Give Me Fire (November 1982) and Catch 23 / Hellhole (May 1983) once more crept into the lower reaches of the national charts, and paved the way for their best LP, City Baby's Revenge - 101 Ways To Kill A Rat, which boasts better songs and flashier production than any of their prior releases. With the group less intent on simply playing as fast as possible, tracks like the anti-feminist rant of 'Womb With A View' (they have a knack for terrible puns), 'High Octane Fuel' and 'Diplomatic Immunity' border on being genuinely catchy. Elsewhere, they do Iggy Pop's 'I Feel Alright' much less justice than The Damned did, and have a bit of ping-pong ball fun with 'Skanga (Herby Weed)'.
In between these two LPs, Leather, Bristles, No Survivors And Sick Boys... was issued, containing (most of) their , and both sides of their first two singles (the 77-ish No Survivors and Sick Boy), all from 1981. Clay seem to have some kind of obsession with repackaging the same material endlessly, hence The Clay Years 1981 To 1984 (a singles collection), No Survivors (live), Diplomatic Immunity (a 21-track best-of with no track details) and The Clay Recordings 1981-1984.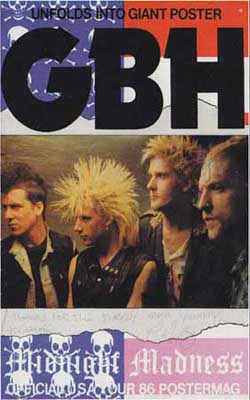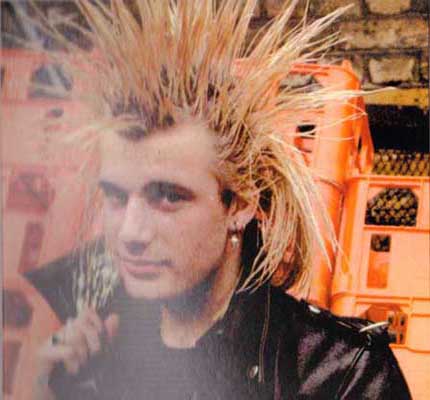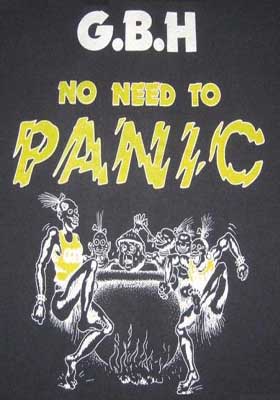 Moving to Rough Justice after the collapse of Clay, G.B.H. embarked on a lengthy tour across America with the U.K. Subs and The Exploited. Indeed, GBH shared a US record label with the latter, and a growing obsession with the States permeated Midnight Madness And Beyond, which made a move towards thrash/rock.
Recorded with new drummer Kai Reder, No Need To Panic! (1988) and A Fridge Too Far (1989) continued their dive into metal waters, which is where they continued to go from here on. Whereas their earlier music was by-the-numbers punk, these LPs offer by-the-numbers (but sloppy and unlovable) hard rock/thrash and titles like 'Gunning For The President' and 'I Shot The Marshall' (a song about shooting an amplifier). Bleagh.
Members of G.B.H. and English Dogs have also collaborated as The Weren't.
__________________________________________________________________________
Lineup #1 (1980-1986):
Colin Abrahall - vocals
Colin 'Jock' Blyth - guitar
Ross Lomas - bass
Andrew 'Wilf' Williams - drums
There was actually a bloke called Sean McCarthy on bass before Ross joined, but he lasted only two gigs. The name GBH the name was inspired by his trial for grievous bodily harm.
Lineup #2 (1986-1990):
Colin Abrahall - vocals
Colin 'Jock' Blyth - guitar
Ross Lomas - bass
Kai Reder - drums (ex-Napalm)
__________________________________________________________________________
DISCOGRAPHY
Subsequent studio albums: No Need To Panic (1987), A Fridge Too Far (1989), From Here To Reality (1990), Church Of The Truly Warped (1992), Punk Junkies (1996), Ha Ha (2002), Cruel And Unusual (2004), Perfume And Piss (2010), Momentum (2017).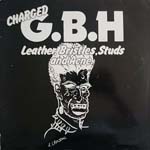 Leather, Bristles, Studs And Acne (12", as Charged G.B.H., 1981)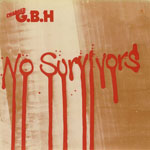 No Survivors (7", as Charged G.B.H., 1982)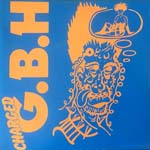 Sick Boy (7", as Charged G.B.H., 1982)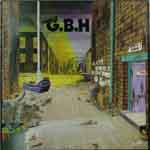 City Baby Attacked By Rats (LP, as Charged G.B.H., 1982)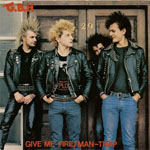 Give Me Fire (7", as Charged G.B.H., 1982)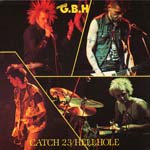 Catch 23 / Hellhole (7", as Charged G.B.H., 1983)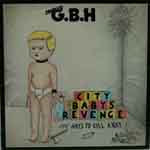 City Baby's Revenge - 101 Ways To Kill A Rat (LP, as Charged G.B.H., 1983)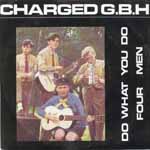 Do What You Do (7"/12", as Charged G.B.H., 1984)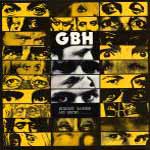 Midnight Madness And Beyond... (LP, 1986)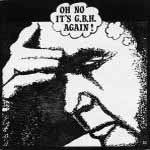 Oh No It's G.B.H. Again! (12", 1986)
Extraneous Releases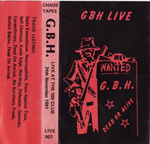 Live At The 100 Club 24th November 1981 (Tape, 1982)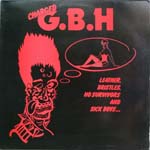 Leather, Bristles, No Survivors And Sick Boys... (LP, as Charged G.B.H., 1982)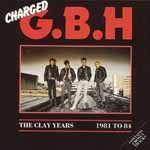 The Clay Years - 1981 To 84 (LP/CD, as Charged G.B.H., 1986)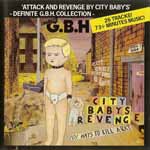 Attack And Revenge By City Baby's - Definite G.B.H. Collection) (CD, as Charged G.B.H., 1986)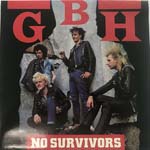 No Survivors (LP/CD, 1989)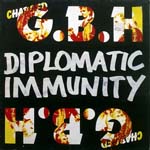 Diplomatic Immunity (LP/CD, as Charged G.B.H., 1990)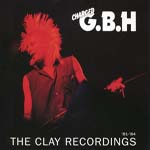 The Clay Recordings (CD, 1992)
The Clay Punk Singles Collection (CD, as Charged G.B.H., 1995)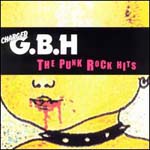 The Punk Rock Hits (CD, as Charged G.B.H., 1999)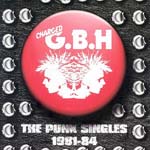 The Punk Singles 1981-84 (CD, as Charged G.B.H., 2002)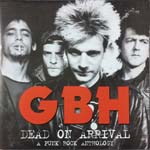 Dead On Arrival - A Punk Rock Anthology (2xCD, 2005)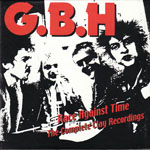 Race Against Time - The Complete Clay Recordings (3xCD, box set, 2007)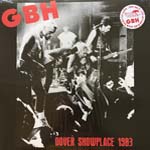 Dover Showplace 1983 (LP/CD, 2014)
Live At The Ace Brixton 1983 (LP, 2015)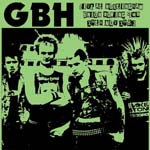 Live At Nottingham Rowing Club 19.11.83 (7", 2015)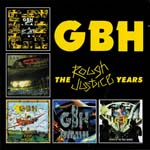 The Rough Justice Years (5xCD, box set, 2018)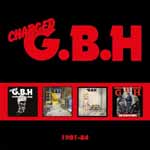 1981-84 (4xCD, as Charged G.B.H., box set, 2018)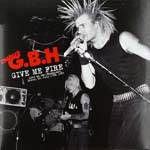 Give Me Fire Live At The Showplace, Dover, Nj, July 17th, 1983 (LP, 2019)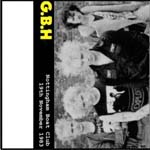 Nottingham Boat Club 11/19/83 (Tape)
Various Artists
Punk And Disorderly UK LP 1982 (Abstract): Race Against Time
Punk And Disorderly - Further Charges UK LP 1982 (Anagram): Sick Boy
Burning Ambitions (A History Of Punk) UK 2xLP 1982 (Cherry Red): City Baby Attacked By Rats
Flipside Vinyl Fanzine Volume 1 US LP 1984 (Gasatanka): Give Me Fire
Driven To Death UK LP 1990 (Clay): Sick Boy / No Survivors / Give Me Fire / Necrophilia
The Best Of Flipside Vinyl Fanzines US 2xCD 1992 (Flipside): Give Me Fire
Burning Britain - A Story Of Independent UK Punk 1980-1983 UK 4xCD 2018 (Cherry Red): No Survivors
__________________________________________________________________________
Links