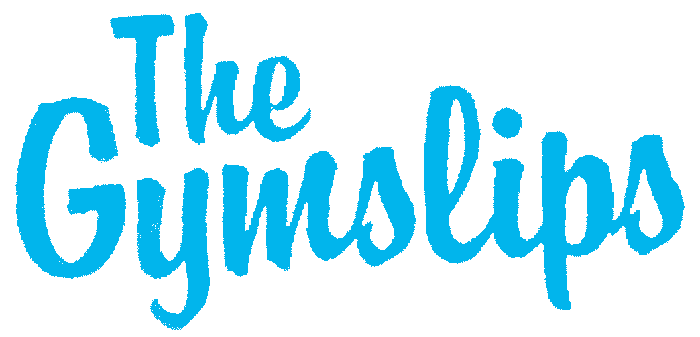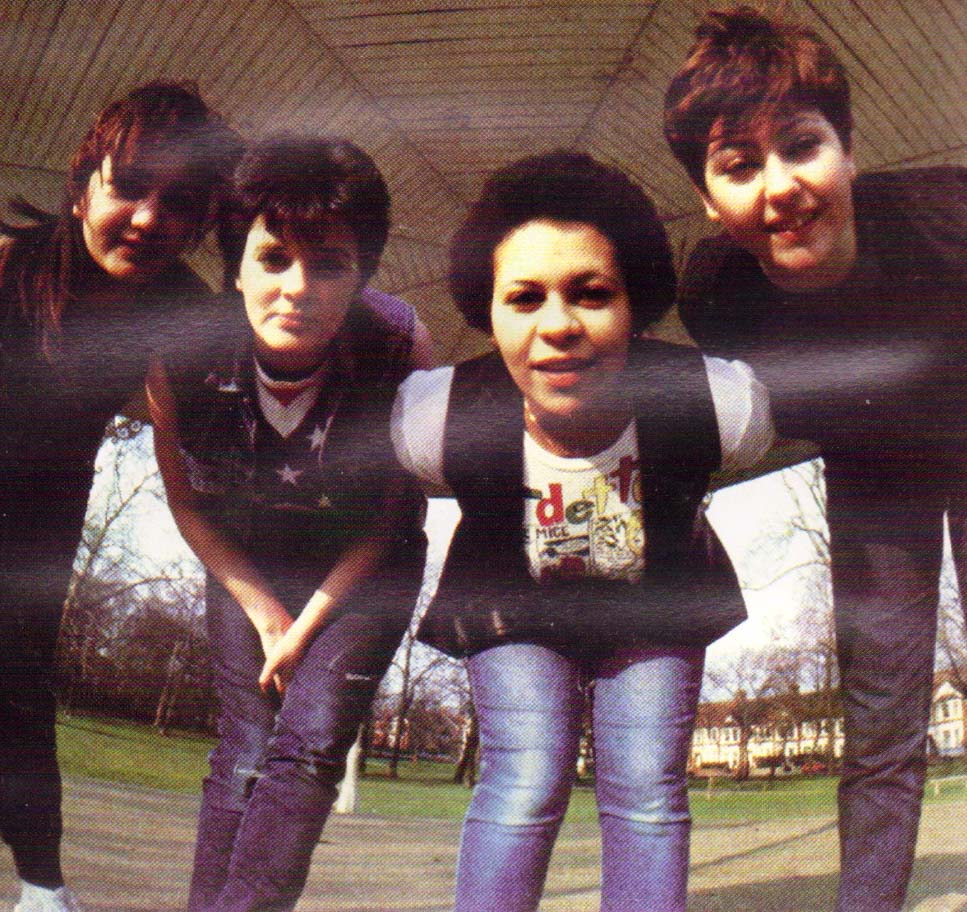 Formed: London, England, UK
This East London trio - formed in August 1981 and initially dressing up as schoolgirls - made their vinyl debut on the all-girl Making Waves compilation with a song called 'Midnight City'. By the end of 1982 they had recorded no less than three radio sessions - two for John Peel, one for Kid Jensen - and had signed with Abstract Records. Late 1982 saw the release of their debut single, 48 Crash. This Suzi Quatro cover earned them a Top Twenty spot in the indie charts, despite being too similar in execution to the original for comfort. Maybe that was part of its appeal. It could almost be Suzi Quatro on vocals!
The follow up single
Big Sister
was released at the beginning of 1983 and althoygh it was far better than the debut it somehow failed to trouble the charts, and nor did single number three, a terrific novelty rocker called
Robot Man
. Maybe it was because it was not issued in a picture sleeve, who knows? In April 1983 they expanded to a four piece with the addition of keyboardist Kathy Barnes and released the excellent
Rocking With The Renees.
This fine platter had them transcending their influences (Ramones, X-Ray Spex, glam rock and 60's pop) and producing great music. The addition of Barnes fleshed out their songs and made them poppier. Girls can do it pretty good, they sang, and this funny, catchy and highly confident record was the proof, with utterly unpretentious songs about plastic surgery, alcohol, pie and mash, and boys. Another indie hit, this was released in the US as Drink Problem.
The LP is full of great lyrics:
See us walking down the street
Monkey Boots upon our feet
In our red tag Levi jeans
Can't miss us coz we're the Renees
Get drunk get smashed get pissed get fat
We're the Renees here we come
One two three and up yer bum
We're the Renees here we come
Double chin and short cropped hair
Always take the piss we really don't care
Georges pie'n mash is what we like to eat
We go to Chans for a special treat
And
A big fat lump at 21 going thin on top
He went down to the clinic to get a brand new mop
Got a groovy syrup of fig Oliver Cromwell make
Everyone laughs as he goes by coz they all know it's a fake
Or
My bedroom wall was covered In David Cassidy Pix
I liked him till I saw him
Coz he was covered in zits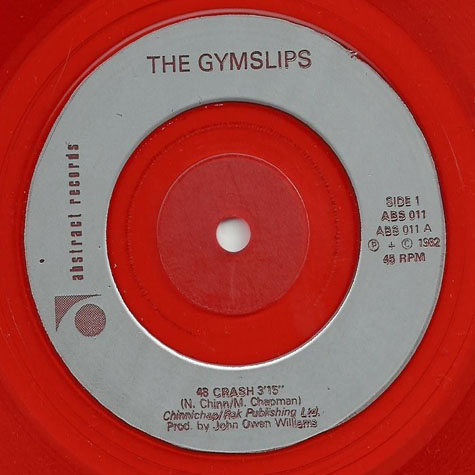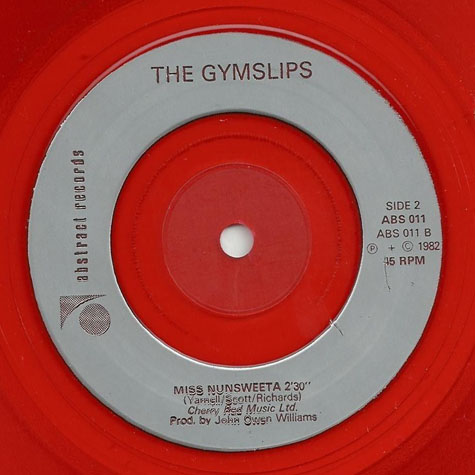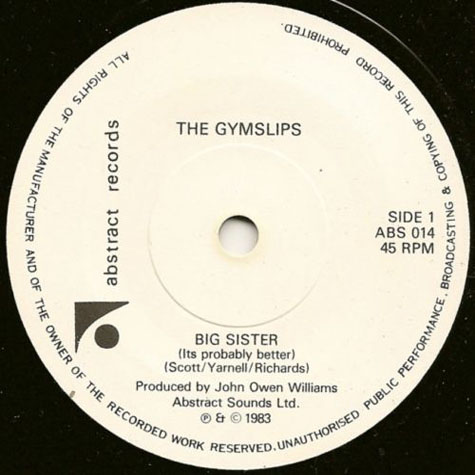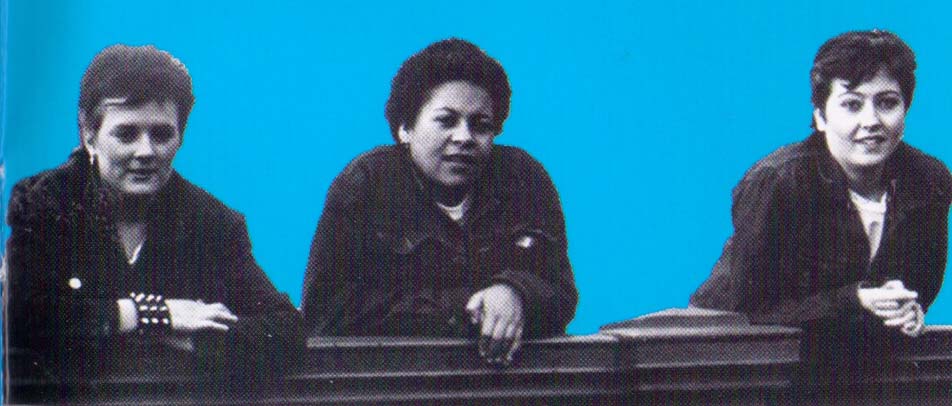 Two further John Peel sessions followed, but after that things went very quiet indeed. Karen Yarnell left to join Serious Drinking, and Paul was forced to recruit an entirely new line up. When a new single, Evil Eye, crept out in 1985, it wasn't a good finale. The band sounded too serious by half.
ABOVE: The Gymslips live at the Marquee in 1983 or 1984. Photo courtesy of Karen Kay (thank you!)
LINEUP 1 (1981-1983)
Vocals, guitar: Paula Richards (pre-The Deltones / Potato 5 / The Renees)
Bass, vocals: Suzanne Scott
Drums, vocals: Karen Yarnell (pre-Serious Drinking / The Blubbery Hellbellies / The Renees)
There was also a fourth member right at the start, but no one in the band can remembers her name! The song 'Miss Nunsweeta' was about her, though. This is the "classic" lineup which recorded everything up to and including the debut LP.
LINEUP 2 (1983-1984)
Vocals, guitar: Paula Richards
Bass, vocals: Suzanne Scott
Drums, vocals: Karen Yarnell
Keyboards: Kathy Barnes
Photo courtesy of Karen Kay (thank you!). This lineup recorded a John Peel session in 1984.
LINEUP 3 (1984-1985)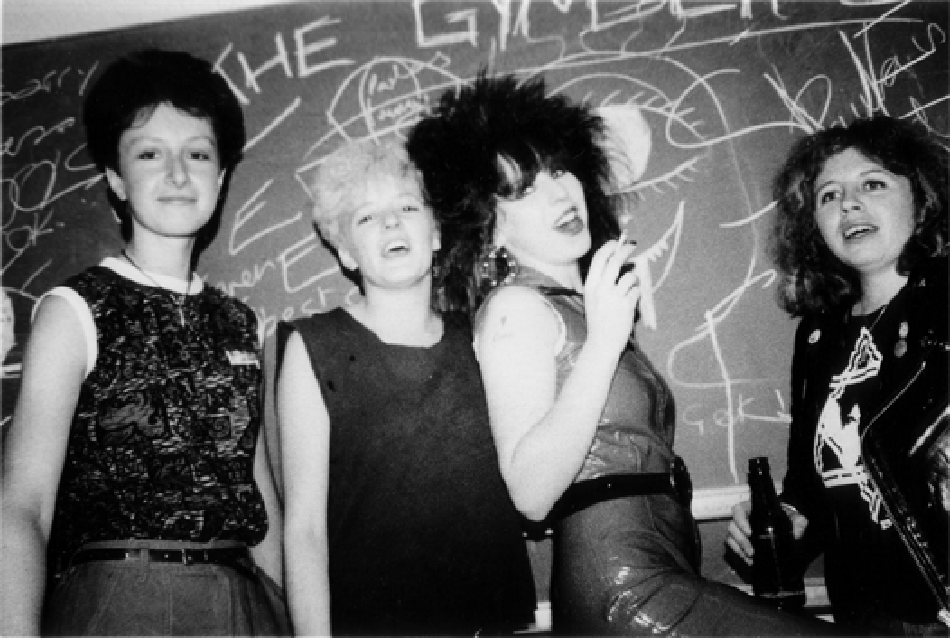 Vocals, guitar: Paula Richards
Bass, vocals: Karen Kay
Keyboards: Sue Vickers
Drums, vocals: Michelle Chowrimootoo
Drums: Jan Frazer
This lineup recorded the Evil Eye 12". Yarnell later rejoined singer Paula Richards in The Renees, releasing an album in 1990. Kay later joined Daughters of Gaia and Webcore, but is now editor-in-chief of FAE Magazine (Faeries and Enchantment), and also (and I quote) "founder of the 3 Wishes Faery Fest, the UK's first faerie festival with overnight camping and live music stages and entertainment, a magical wonderland of enchantment! I also founded the first UK Faery Balls established in 2006". Check it out here.
DISCOGRAPHY
Singles / Albums
Various Artists
Making Waves - A Collection Of 12 Womens Bands From The UK UK LP 1981 (Girlfriend): Midnight City
The Beerdrop Explodes UK LP 1983 (Abstract): Drink Problem
Never Mind The Jacksons... Here's The Pollocks US 12" 1985 (Abstract Sounds): Empire Song
Six Disques Bleu UK 6xLP 1987 (Abstract): 48 Crash
Abstract Records Punk Collection UK CD 1995 (Anagram): 48 Crash / Big Sister / Robot Man / Pie & Mash / Drink Problem
Grrrl Power (A History Of Women In Popular Music) UK 3xCD 1997 (Dressed To Kill): 48 Crash
Sharon Signs To Cherry Red UK 2xCD 2916 (RPM): Big Sister (It's Probably Better)
Links
THE GYMSLIPS BLOG - A vertiable feast of fun and photos
THE MAGICAL WORLD OF KAREN KAY