Formed: Croydon, Greater London, England, UK
The punk years threw up quite a few loonies, and for some reason many of them were called John: John Otway, Johnny Rotten, John the Postman, John Cooper Clarke, Jilted John and...Johnny Moped.
Tales abound of Mr Moped, an outsider artist if ever there was, sleeping in bushes to evade the wrath of his wife Brenda, being kidnapped for recording sessions and being found queuing up to get into his own gigs. He was also a surprising talent, albeit with one of the worst singing voices in history (Xerxes described it in 1991 as "fucking awful"), who made brilliant records in a Damned-stylee but with an inspired lunacy that was all his own.
Moped's career dated back to the early part of the decade when he played in innumerable bands (Genetic Breakdown, 5 Arrogant Superstars, Assault & Buggery, etc) with the likes of the Burns brothers Ray (later Captain Sensible) and Phil, future Pretender Chrissie Hynde, and the elusive, legendary Xerxes. Johnny Moped, the band, made their debut with the tape only Starting A Moped, and appeared on The Roxy London WC2 (Jan-Apr 77), performing the souped-up rocker 'Hard Lovin' Man', a great song. His bizarre introduction is even better, as he goes on interminably about weapons of torture, saying "basically" every five seconds or so. It's a real show-stealer.
He signed to Chiswick after being recommended by Sensible, and in July released the classic No One (b/w 'Incendiary Device') 45. The B-Side is the better of the two songs, being still hilariously sexist garbage ("Stick it in her lughole/Watch it blow her head apart/ Stick it in her ear/Stick it in her other parts").
Aw yeah, baby, you'll really go for it a whole bunch.
March '78 saw the appearance of Cycledelic, surely one of the greatest artifacts of the time, with thirty-five minutes of deliberately amateurish, inspired lunacy. Over a barrage of Damned-type garage punk Moped dispenses such pearls of wisdom as "Margaret Thatcher and Edward Heath/Make me feel like a piece of cake" and "Thing comes in ripping up the joint". His preposterous backing group (Fred and Dave Berk and Slimey Toad) play with scant regard for taste but show unexpected diversity on the psychy '3D-Time' and the Black Sabbeth-esque middle section of 'Maniac'. Elsewhere there's a version of 'Little Queenie' sung in an utterly risible falsetto, charming ditties like 'V.D. Boiler' ("she's outrageous and contagious") and 'Groovy Ruby', which sounds exactly like The Damned. 'Darling, Let's Have Another Baby', the best ballad ever, was issued as a single, as was 'Little Queenie'.
Subsequently vanishing from the public eye, nothing was heard of Moped for over a decade. Toad formed Slime, who released one single in 1978, the amusing Controversial on Mushroom Records, but likeable as the single is, the input of Moped is rather missed.
__________________________________________________________________________
DISCOGRAPHY
Subsequent studio albums: The Search For Xerxes (1990), It's A Real Cool Baby (2016), Lurrigate Your Mind (2019).
Singles & Albums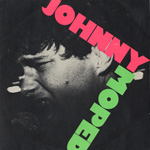 No One (7", 1977)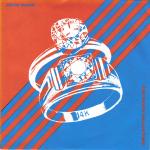 Darling Let's Have Another Baby (7", 1978)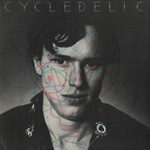 Cycledelic (LP, 1978)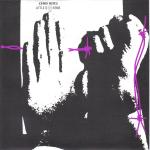 Little Queenie (7", 1978)
Extraneous Releases
Basically The Best Of Johnny Moped (CD, 1995)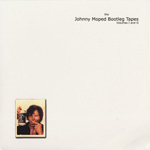 The Johnny Moped Bootleg Tapes Volumes I And II (2xLP/CD, 2007)
Promos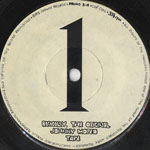 Basically The Original Johnny Moped Tape (7", 1978)
DVDs
Basically, Johnny Moped (DVD, 2014)
Various Artists
The Roxy London WC2 (Jan-Apr 77) UK LP 1977 (Harvest): Hard Lovin' Man
Ce N'Est Pas De La Couille, Voici La New Wave - New Wave Greatest Hits France LP 1977 (Ariola): No One
Long Shots, Dead Certs And Odds On Favourites - Chiswick Chartbusters Vol. 2 UK LP 1978 (Chiswick): No One
Teenage Party (Jem Import Sampler No. 7) US LP 1978 (Jem): Groovy Ruby
Sonido Chiswick Vol. 3 Spain LP 1980 (Chiswick): Mecanismo Incendiario [Incendiary Device] / Maníaco [Maniac]
Pogo A Gogo! UK Tape 1986 (New Musical Express): Incendiary Device
The Chiswick Story UK 2xCD 1992 (Chiswick): No One / Darling Let's Have Another Baby / Little Queenie
It Ain't No Legend Germany Tape 1992 (Hick-Up Tapes): Hard Lovin' Man
Good Clean Fun UK CD 1995 (Chiswick): Groovy Ruby
Punk Explosion Live UK CD 1995 (Carlton Home Entertainment Limited): Hard Loving Man
1-2-3-4 Punk & New Wave 1976-1979 UK 5xCD 1999 (Universal): Hard Lovin' Man
Sniffin' Glue: The Essential Punk Accessory UK CD 2003 (Castle Music): Incendiary Device
The Roxy London WC2 - A Live Punk Box Set UK 6xCD 2005 (Castle Music): Hard Lovin' Man
Action Time Vision (A Story Of Independent UK Punk 1976-1979) UK 4xCD 2016 (Cherry Red): No One
1977: The Year Punk Broke UK 3xCD 2019 (Cherry Red): Incendiary Device
__________________________________________________________________________

Links
Basically, Johnny Moped - Review of the film