Various - The Roxy London WC2 (Jan - Apr 77)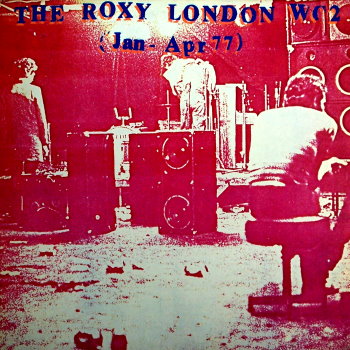 Original Release Date
1977
Release Information
UK LP 1977 (Harvest - SHSP 4069)
A1 Slaughter And The Dogs - Runaway
A2 Slaughter And The Dogs - Boston Babies
A3 The Unwanted - Freedom
A4 Wire - Lowdown
A5 Wire - 1.2.X.U.
A6 The Adverts - Bored Teenagers
B1 Johnny Moped - Hard Lovin' Man
B2 Eater - Don't Need It
B3 Eater - 15
B4 X-Ray Spex - Oh Bondage! Up Yours
B5 Buzzcocks - Breakdown
B6 Buzzcocks - Love Battery
__________________________________________________
UK CD 1990 (Receiver - RRCD 132)
1 Slaughter And The Dogs - Runaway
2 Slaughter And The Dogs - Boston Babies
3 The Unwanted - Freedom
4 Wire - Lowdown
5 Wire - 1.2.X.U.
6 The Adverts - Bored Teenagers
7 Johnny Moped - Hard Lovin' Man
8 Eater - Don't Need It
9 Eater - 15
10 X-Ray Spex - Oh Bondage! Up Yours
11 Buzzcocks - Breakdown
12 Buzzcocks - Love Battery
Chart Placings
UK Chart Hit: 24, 5 wks
Credits
On January 1st 1977 The Roxy opened exclusively for the New Wave. There was nowhere else for most of the groups to play. We promoted the music until April 23rd, and enjoyed it.
Reviews & Opinions
None yet
Additional Notes
The 1990 reissue has a slightly altered title and an extra two minutes of ambient crowd noise during the intro.
See also:
The Roxy London WC2 - A Live Punk Box Set
.
Images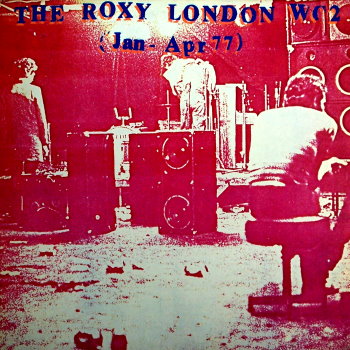 UK LP 1977 (Harvest - SHSP 4069)
UK CD 1990 (Receiver - RRCD 132)