BILLY KARLOFF BAND
AKA: BILLY KARLOFF & THE GOATS and BILLY KARLOFF & THE EXTREMES
Formed: London, England, UK
Pubby punk shouter responsible for one classic song, 'Back Street Billy', issued as the flip of his first single and later covered by The Business. He also co-wrote 'Wait For The Blackout' for The Damned, and The Business recorded one of his songs, 'Anywhere But Here', in the early '90s.
His vinyl debut was in April 1978 when he released his first single, the excellent Crazy Paving b/w Back Street Billy, as the Billy Karloff Band. 'Relics From The Past' then appeared on the Farewell To The Roxy album, with the band now called Billy Karloff And The Goats. 'Crazy Paving' and 'Back Street Billy' ended up on The Maniac, a woefully rare album issued in Germany, Spain and Sweden.
Not much from Billy was heard until he surfaced once more in 1981 with a major label deal (Warner Bros) and a second LP, Let Your Fingers Do The Talking, which was issued in the US and several countries in Europe (the UK not amongst them). His new band, The Extremes, were originally called The Supremes but apparently there was another band with that name (heh heh) so they had to change it. Summer Holiday, a charmingly yobby version of the Cliff Richard classic, came out soon after the LP.
Karloff's last release was It Ain't Him Babe (Blue Velvet ZIM001, 1981), a medley of Bob Dylan songs recorded under the name Frankie Lee.
__________________________________________________________________________
DISCOGRAPHY
Singles & Albums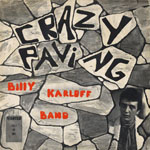 Crazy Paving (7", as Billy Karloff Band, 1978)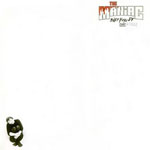 The Maniac (LP, as Billy Karloff Band, 1978)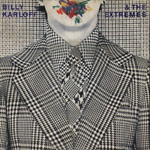 Headbangers (7", as Billy Karloff & The Extremes, 1981)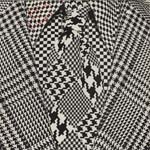 Let Your Fingers Do The Talking (LP, as Billy Karloff & The Extremes, 1981)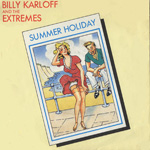 Summer Holiday (7", as Billy Karloff & The Extremes, 1981)
Bootlegs
The Vinyl Solution (CDR, as Billy Karloff)
Various Artists
Farewell To The Roxy UK LP 1978 (Lightning): Relics From The Past [as Billy Karloff & The Goats]
Punk Rock Rarities Vol. 1 UK CD 1995 (Anagram): Crazy Paving / Back Street Billy [as Billy Karloff Band]
The Roxy London WC2 - A Live Punk Box Set UK 6xCD 2005 (Castle Music): Relics From The Past [as Billy Karloff & The Goats]
Killed By Death #24 (LP 1999 (no label): Back Street Billy

__________________________________________________________________________
Links