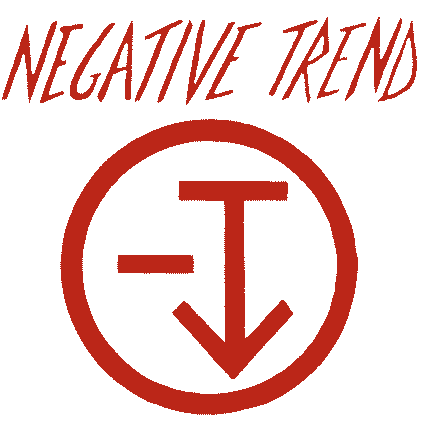 Formed: San Francisco, California, USA

Early SF punk band featuring Steve Effete AKA Steve Depace on drums and Will Shatter on bass. Both went on to form Flipper. This band got through three vocalists: first up was MIkal Waters, he was replaced by Rozz Rezabek (Theatre of Sheep), and Rik L. Rik (ex-F-Word) arrived in 1979. Will Shatter died December 1987 shortly after recording an album with his new band Any Three Initials. Guitarist Craig Gray and second drummer Tim Mooney formed Toiling Midgets.
They reformed in 2008 with a new lineup: Craig Gray (guitar), Toby Dick (vocals), Tom Mallon (bass) and Tony Sales (drums).
LINEUP 1 (October 1977 - March 1978):
Vocals - Rozz Rezabek (pre-Theatre of Sheep)
Guitar - Craig Gray (pre- Toiling Midgets)
Bass - Will Shatter (pre-Flipper, pre-Any Three Initials.)
Drums - Todd Robertson
LINEUP 2 (March - November 1978):
Vocals - Mikal Waters
Guitar - Craig Gray
Bass - Will Shatter
Drums - Steve Effete AKA Steve Depace (pre-Flipper)
LINEUP 3 (November 1978 - April 1979):
Vocals - Rik L. Rik (ex-F-Word)
Guitar - Craig Gray
Bass - Will Shatter
Drums - Tim Mooney (ex- Sleepers, pre-Toiling Midgets)
DISCOGRAPHY
Singles / Albums
Various Artists
Tooth And Nail US LP 1979 (Upsetter): I Got Power / Mercenaries
MIners' Benefit US CD 2003 (White Noise): Intro / People Are Sick / Nwlf (Runout) & Dialog / Polyvinyl Lover / Intensive Care / Psychotherapy Please / Dream Date / Crimes Of Passion / You're In Love With Imagery / Death In A Cadillac / Groovy Terrorist (Startup) / December 14th / Welcome To My City
Links
NEGATIVE TREND - Excellent official website