Formed: Wimbledon, South London, England, UK
"I want to make all the mistakes
And I want to make them fast"
Vital Hours, 1978
LINEUP:
Adrian Borland - vocals, guitar
Adrian Janes - drums
Bob Lawrence - bass, replaced in 1978 by Graham Green
One great punk-as-hell EP and a couple of patchy albums is the legacy of this band that lived up to its name.
Early independent spirits, The Outsiders were formed in 1976 by three school friends and achieved immortality for being the first British punk band to release an album independently, on their own label (Raw Edge) with their own money. Well, Raw Edge was maybe not their own label - singer/guitarist Adrian Borland's indulgent dad set it up specifically to release the record - but fuck, I'll count it as a self-release. Their manager (for a while) was Jock McDonald (later of the Bollock Brothers) and they won the 1978 Stiff Records Battle of the Band competitions, but were not signed, and consequently released their second and final LP, Close Up, once more on Raw Edge. (They had also been courted by Virgin Records prior to the first LP.)
While obviously indebted to the Sex Pistols et al, Borland and company owed more to The Velvets and The Heartbreakers. It was an unusual move to debut not with a single but an album, and even more unusual to make it so out of kilter with the times. Instead of the typical aggressive fast punk (although there is some of that) Calling On Youth highlighted Borland as an extremely introspective, insecure and somewhat tortured soul. Which is what you would believe, given his sad fate (more of that below) expect that it was actually drummer Adrian Janes who wrote most of the lyrics. And most of them thar lyrics were terrible, just a load of angsty cliches. Still, when not knocking out exceptionally bad ballads like 'Start Over' they had a way with some garagey punk tunes, and these are fuelled by Borland's roaring guitar and ceaseless solos. He could play, for sure.
One of their songs, 'New Uniform', was a pointed attack on the inverted snobbery of the punk scene, and being the sons of middle class types, they sure got it in the neck from the likes of Julie Birchall, who wrote: "I went to school with chicks who were more bad ass than these boys. I'm just so bored with these well-bred little students toying with our music like it's the latest coffee-table conversation piece". However, they had the approval of a certain Iggy Pop, who joined the onstage at the Roxy to help out on their version of 'Raw Power', but in reality never amounted to much more than a footnote in rock and roll history.
Close Up presented more of the same but was an improvement on the debut LP, with some of the better tracks employing a faster, punkier sound. (I don't know what I was thinking when in a earlier version of this page I described it as "even softer" - maybe I was thinking of the more boring songs on the record). It proved to be their last offering, having followed the One To Infinity EP into the bargain bins.
After they split in early 1979 Borland formed The Sound, which soldiered on throughout the '80s to much critical acclaim but scant commercial success. After a couple of solo albums in the early '90s Borland committed suicide by diving under a train on the London Underground. As part of London's underground scene at the beginning, this is bitterly ironic (and probably tasteless of me to point out).
__________________________________________________________________________
DISCOGRAPHY
Singles & Albums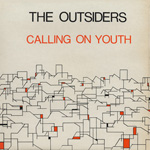 Calling On Youth (LP, 1977)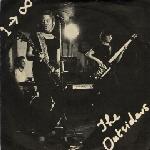 One To Infinity (7", 1977)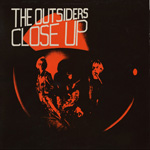 Close Up (LP, 1979)
Extraneous Releases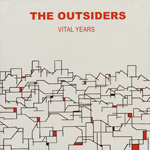 Vital Years (LP/CD, 1993)
Various Artists
Business Unusual (The Other Record Collection) UK LP 1978 (Cherry Red): Consequences
La Gran Descarga Spain 2xLP 1981 (Edigsa): Consequences
Harmony In My Head: UK Power Pop & New Wave 1977-81 UK 3xCD Box Set 2018 (Cherry Red): Out Of Place
1977: The Year Punk Broke UK 3xCD 2019 (Cherry Red): On The Edge
__________________________________________________________________________
Links
Wikipedia
- The Outsiders
Wikipedia - Adrian Borland
Brittle Heaven - Official website