Formed: Vancouver, BC, Canada
ARTICLE BY VESA VAHTERA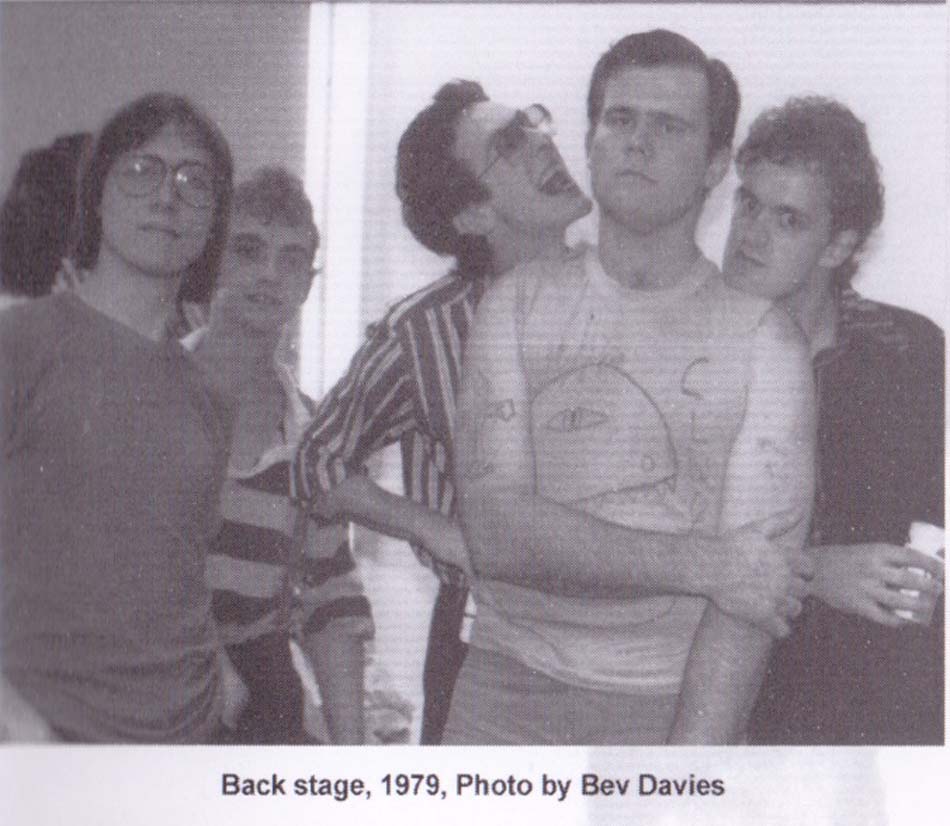 I don't know if this is exactly punk, but since Punky Gibbon has Elvis Costello, Nick Lowe etc, I guess this is punk (heh).
Pointed Sticks were formed in Vancouver, Canada in August 1978 with this lineup:
Nick Jones - vocals
Bill Napier-Hemy - guitar
Tony Bardach - bass
Ian Tiles - drums
After six months they got Gord Nicholl to play keyboards.
After the first single Robert Bruce replaced Tiles and after second single he was replaced by Ken "Dimwit" Montgomery.
They won the Battle of the bands and made their first single in October 1978 for the independent Quintessence Records, which was actually a records shop. Single What Do You Want Me To Do? b/w 'Somebody's Mon' was engineered by Ron Obvious, who also produced D.O.A. etc. Their style was fast and catchy punk/pop and so it was until the end.
They did two more singles for Quintessence and then Stiff Records from England started to show interest and they made one single for them: new versions of both sides of the first single and a new song, Out Of Luck, which for me is their best - reminds me of The Dickies at its best.
They made also an album, but Stiff had financial problems and didn't release it. So they re-recorded their album Perfect Youth in Vancouver in fall 1980 again for Quintessence. They were joined by saxophonists Johnny Feraro and Wayne Kozak and keyboards were played by Dash Ham.

They were also on the movie directed by Dennis Hopper called Out Of The Blue where they played a band in the nightclub. Sadly they disbanded in May 1981 and I guess Scott Watson was their bass player in last months.

But in the 200 Japan started to show interest (Zulu Records from Vancouver of course! released the Part Of The Noise compilation CD in 1995) and in 2006 original members (Gord Nicholl, who was there almost from the start) made there gigs there, and since they went well they decided to go on.
Joe Keithley aka Joey Shithead released a new compilation for his Sudden Death label in 2006. He also re-released 'Perfect Youth' in 2005 as an LP, and on CD with bonus tracks next year. They also made a new single, My Japanese fan for Sudden Death in 2007 and new album, Three Lefts Make A Right Northern Electric Records in 2009. They are not bad, but not as good as their older records. They are more pop than punk. Their last record is X-mas single 'Power Pop Santa' in 2012, which is good power pop, heh.
I guess they disbanded again in November 2012. Their song 'Apologies' was covered by The Fastbacks (for a short while their drummer was Duff Mackagan) and they were also covered by Riff Randells, Smugglers, Franz Ferdinand, Methadones, Evaporators etc.. There will probably be an album out in 2013. Ken Montgomery died in 1994.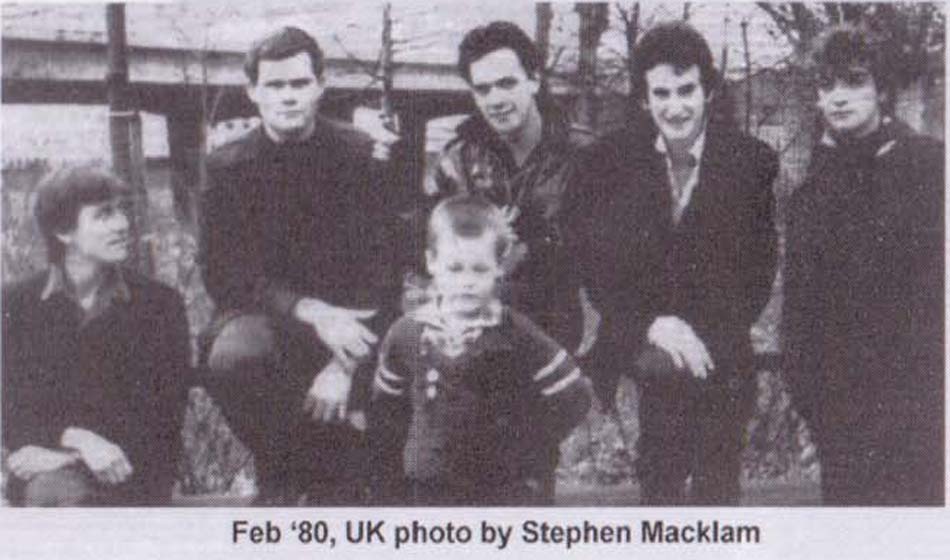 __________________________________________________________________________
DISCOGRAPHY
Subsequent studio albums: Three Lefts Make A Right (2009), Pointed Sticks (2015).
Singles & Albums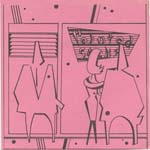 What Do You Want Me To Do? (7", 1978)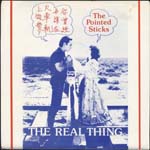 The Real Thing (7", 1979)
Lies / I'm Numb (7", 1979)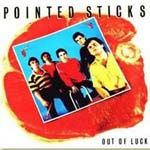 Out Of Luck (7'/12", 1979)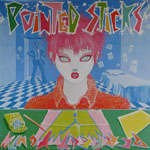 Perfect Youth (LP, 1980)
Extraneous Releases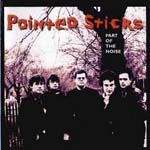 Part Of The Noise (CD, 1995)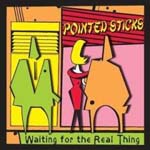 Waiting For The Real Thing (LP/CD, 2006)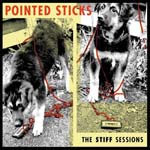 The Stiff Sessions (CD, 2008)
Various Artists
Vancouver Complication Canada LP 1979 (Pinned): Marching Song
Waves - An Anthology Of New Music Vol. 2 - Spring 1980 Canada LP 1980 (Bomp!): Apologies
Last Call: Vancouver Independent Music 1977-1988 Canada 2xCD 1991 (Zulu): Real Thing
The Roots Of Power Pop US CD 1996 (Bomp!): Apologies
Killed By Death #26 US LP 1996 (Redrum): What Do You Want Me To Do?

Killed By Death #1010011010 Italy LP 2002 (Teenage Lust): Somebody's Mom

The Big Stiff Box Set UK 4xCD 2007 (Salvo): Out Of Luck
__________________________________________________________________________

Links
Bloodied But Unbowed Aka Thepunkmovie.Com
Music Ruined My Life - This great blog has some bio info and music to grab
Stiff Records - Pointed Sticks page
Revolution Rock - Marching Song.... The Story Of The Pointed Sticks - Great bio and interview
ION Magazine - Interview
Victim Of Time - Pointed Sticks Return to Vancouver