Formed: Belfast, Northern Ireland, UK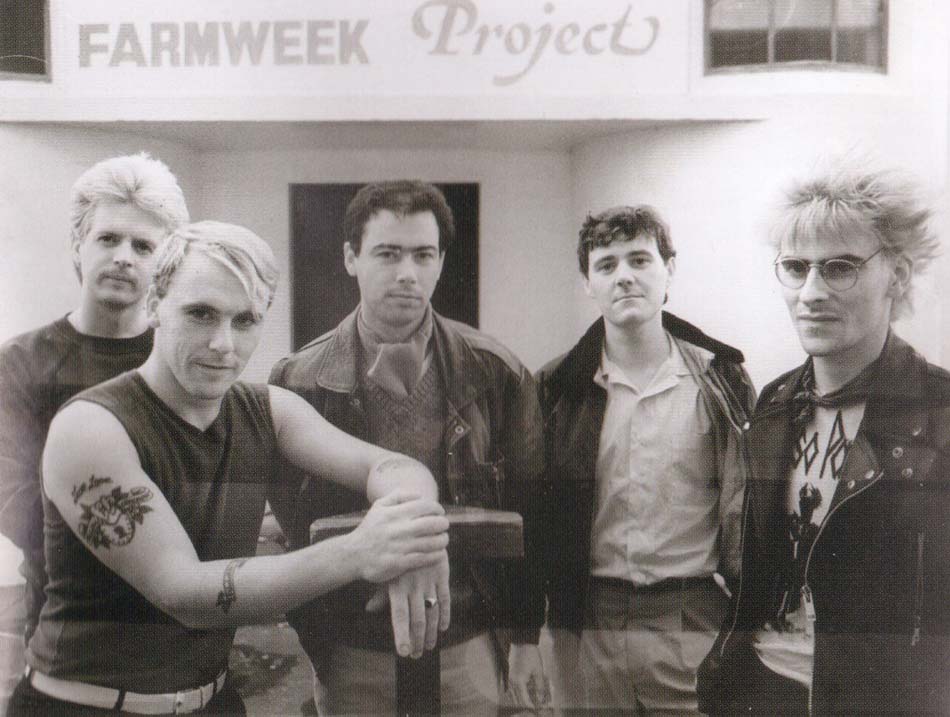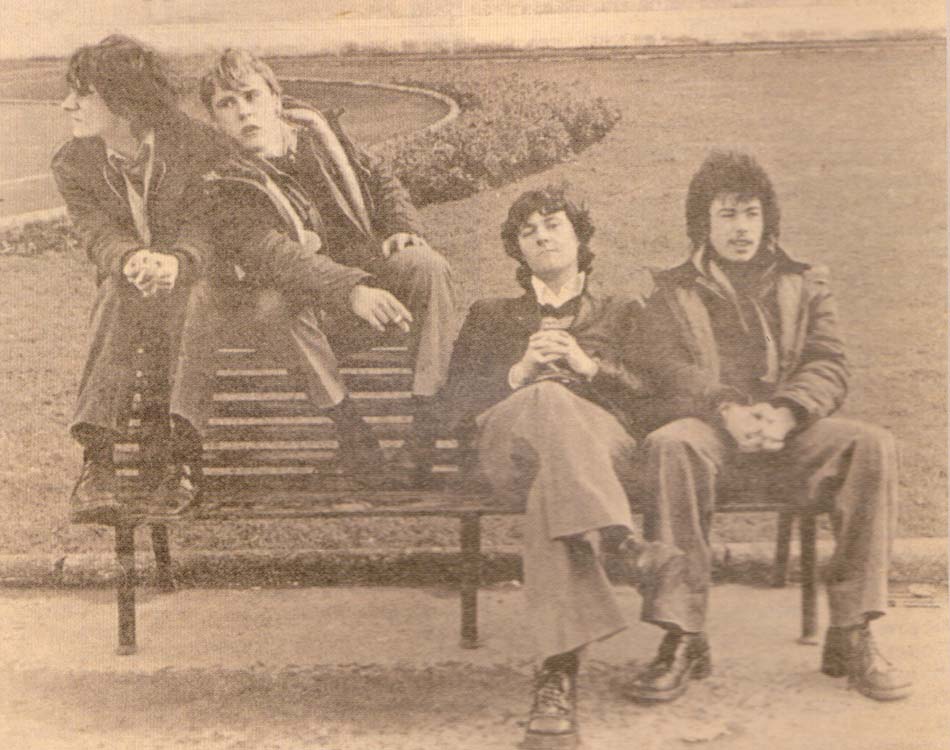 ONE BY ONE
Shall we sit down together for a while
Here on the hillside?
Where we can look down on the city
in the sunset
so old, so sick with memories
Old woman,
some they say are damned
but you I know,
will walk the streets of paradise…..
The old woman said no
By Dennis Johnson
From the foreword of
`Strumpet City` (James Plunkett)
One by One
See the mighty all have fallen
One by One
The townspeople hide and cry
One by One
Bodies laid under tarpaulin
One by One
Seeking refuge in the basement
One by One
Helping no-one but yourself
One by One
Stranded children seek replacement
Cyanide escapes upon the shelp
Panic, panic
Respected citizens are on the run
Panic, panic
All the kings and queen are dying
One by One
One by One
Metropolises painted still
One by One
Standards slump where chaos reigns
One by One
Seeking Hamlyn`s secret hill
Frozen snakes in traffic lanes
One by One
Believers climb the only towers
One by One
Bibles clutched in bloodied hands
One by One
Authorities to clear the grounds of flowers
To bury friends of Uncle Sam
Panic, panic
Masses try to find a chosen one
Panic, panic
False prophets, profit always one by one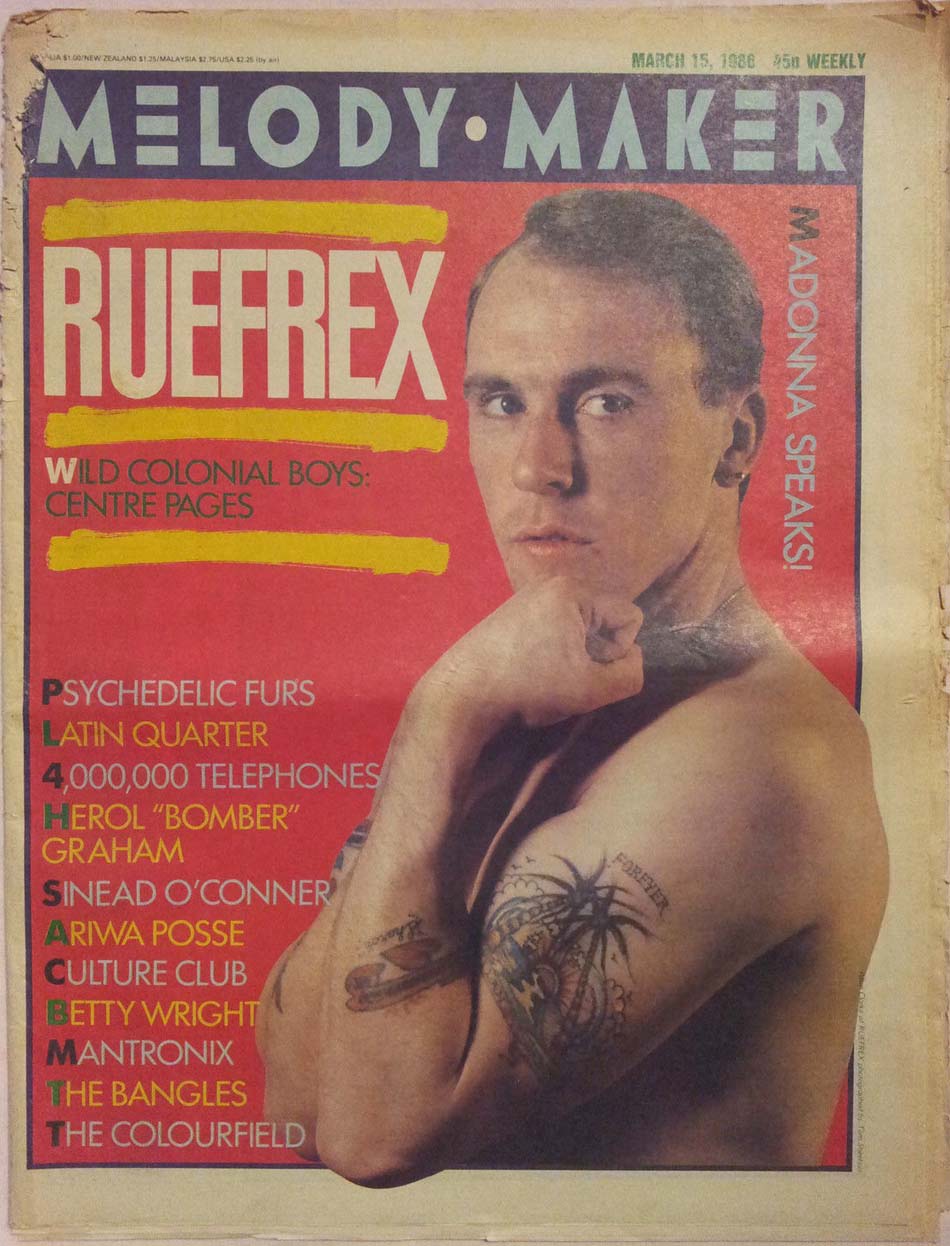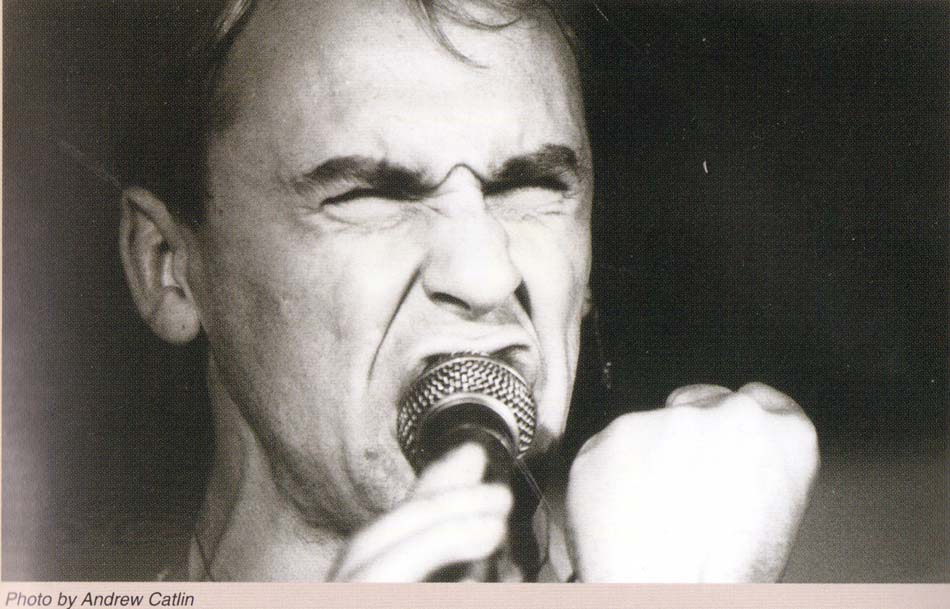 PAID IN MIND
McLaverty lies drunk
In doorway 51
His state conceals his mission,
His coat conceals the gun
To kill the last man of the foot patrol
Is what the orders say, and soon
"no sweat about it,
we`ll have you down on Galway Bay".
The street lamps wash blue silhouettes
Dogs bark and howl somewhere
For effect McLaverty warbles
"The Londonderry Air"
Strangled notes that slur together,
Forgotten words are forced to rhyme,
Shop front windows "Cut Price Discount",
The only witness to the crime.
On down the road in single file,
Hugging shadows, feeling lost
More statistics, more reminders
Of a weary, pointless, cost.
Now McLaverty shakes with readiness,
His hand is on cold steel
For the animal that he`s become
Has forgotten how to feel.
"Are ye alright mister?"
comes from nowhere
"Are ye hurt or anything?"
McLaverty`s finger on the trigger
Voice forgotten how to sing
From the depths of a too large parka,
All curious and brassy bold
comes the voice of Eamonn Duffy,
eyes of blue and ten years old.
Now the men are near upon him,
English oaths and English talk,
But little Eamonn Duffy, refuses now to walk.
Instead he sits right down beside him,
"hey mister, what`s your name?"
and all McLaverty`s thinking is,
"I`m not the one to blame".
Two young boys died for nothing,
In that mindless, senseless act,
Another in the riots of twisted tangled facts.
And McLaverty just ran,
And never looked behind,
To finish three months later,
In Armagh,
And paid in kind.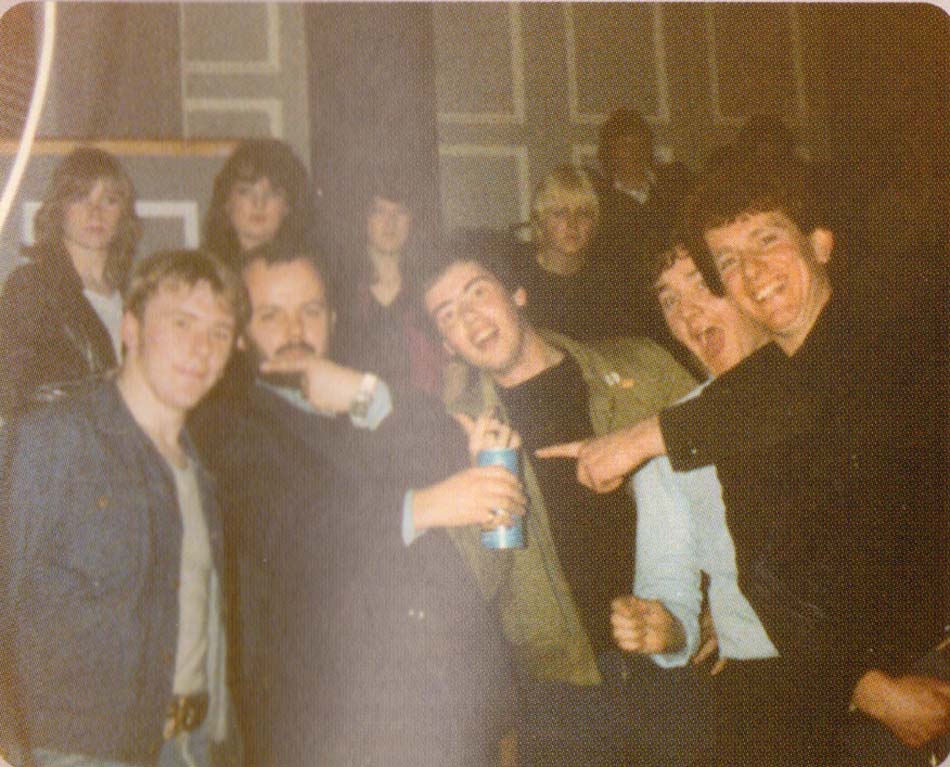 ABOVE: The band, John Peel (holding a beer can), and on the right, someone from The Androids.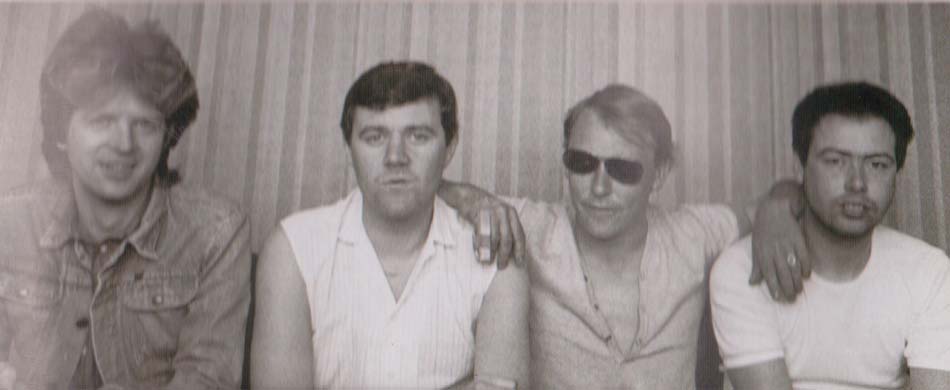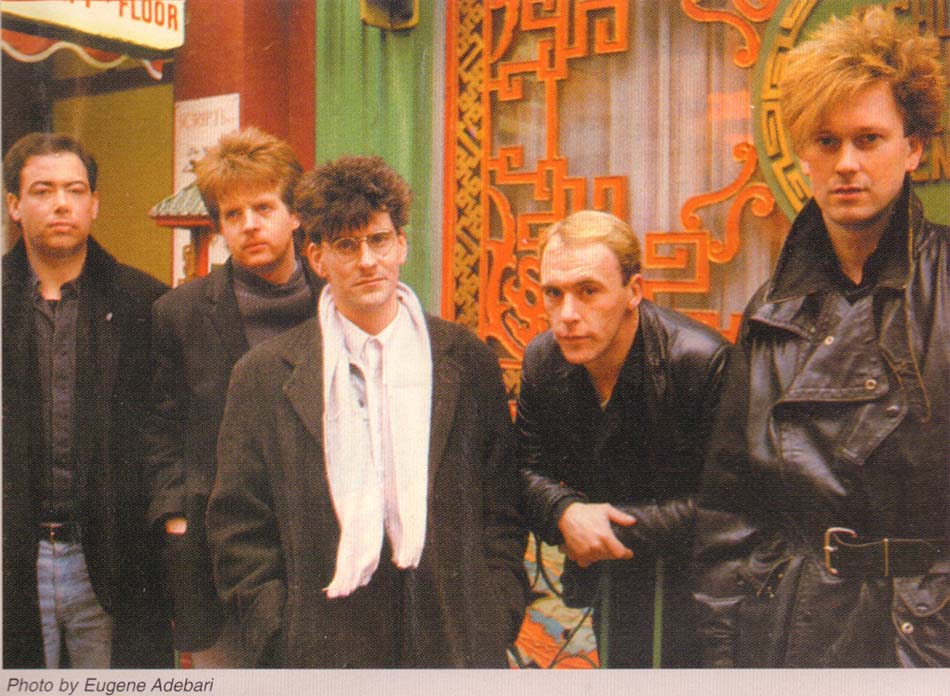 THE WILD COLONIAL BOY
There was a wild colonial boy, Jack Duggan was his name
He was born and raised in Ireland in a place called Castlemaine
He was his father's only son, his mother's pride and joy
And dearly did his parents love the wild colonial boy
At the early age of sixteen years, he left his native home
And to Australia's sunny shore he was inclined to roam
He robbed the rich, he helped the poor, he shot James McAvoy
A terror to Australia was the wild colonial boy
One morning on the prairie as Jack he rode along
A listening to the mockingbird a singing a cheerful song
Out stepped a band of troopers, Kelly, Davis and Fitzroy
They all set out to capture him, the wild colonial boy
"Surrender now Jack Duggan for you see we're three to one
Surrender in the Queen's high name for you're a plundering son"
Jack pulled two pistols from his belt and he proudly waved them high
"I'll fight, but not surrender," said the wild colonial boy
He fired a shot at Kelly, which brought him to the ground
And turning 'round to Davis, he received a fatal wound
A bullet pierced his proud young heart from the pistol of Fitzroy
And that was how they captured him, the wild colonial boy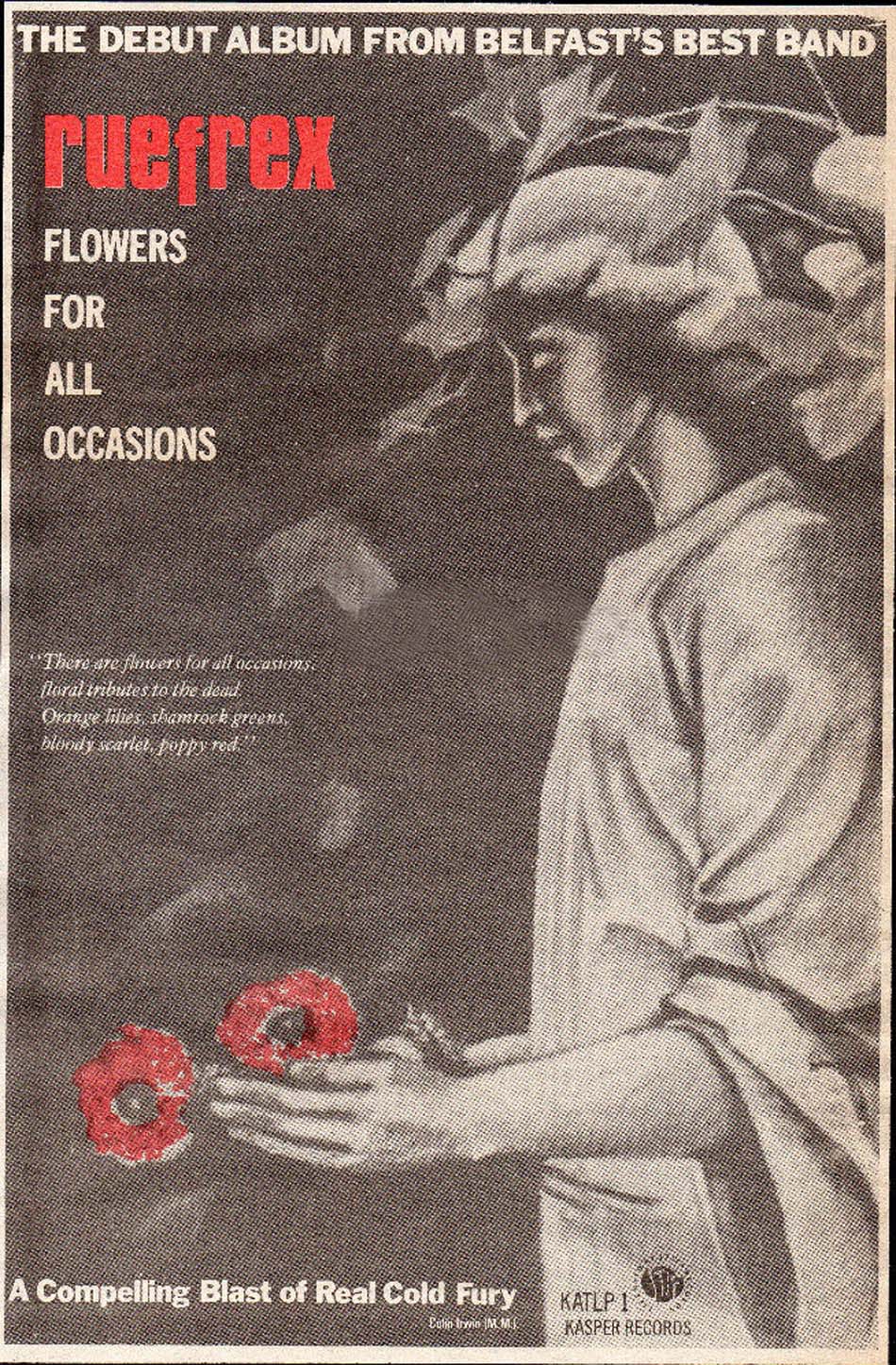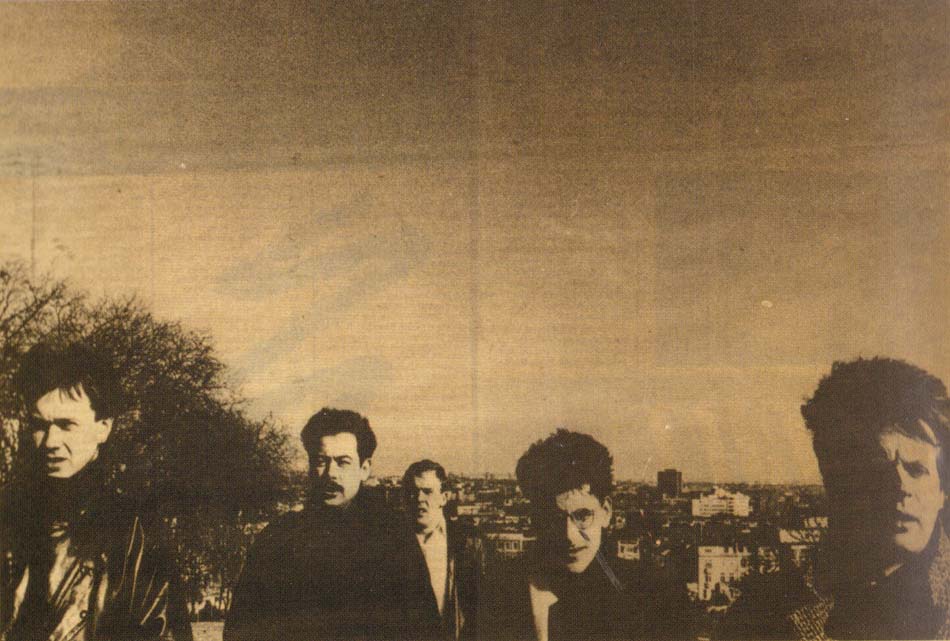 Band Members (Late 1977 - 1986)
| | | |
| --- | --- | --- |
| LEAD VOCALISTS: | | |
| Ivan Kelly | 1977 - 1978 | Left to join The Wall |
| Allan Clarke | 1978-1980, 1982-1987 | |
| Allan Clarke | 2003 | For the reunion |
| | | |
| GUITARISTS: | | |
| Jackie Forgie | 1977-1980 | pre- Colenso Parade / Black Taxi Ballads |
| Willy Foster | 1982 | |
| Jackie Forgie | 1983-1987 | Back for a second stint (meaning the band at this time had two guitarists) |
| Garry Ferris | 1984-1987 | |
| Jackie Forgie | 2003 | For the reunion |
| Andrew McFarlane | 2003 | 2nd guitar and keyboards |
| | | |
| BASSISTS: | | |
| Tom Coulter | 1977-1985 | Left band during first LP sessions |
| Gordy Blair | 1985-1987 | ex- Highway Star, ex-Rudi, ex-The Outcasts |
| Tom Coulter | 2003 | For the reunion |
| | | |
| | | |
| DRUMMERS: | | |
| Paul Burgess | 1977-1980 | |
| Ben Curry | 1982 | During a brief stint when the newly reformed band called itself Eden Way |
| Paul Burgess | 1982-1987 | Back for a second stint |
| Paul Burgess | 2003- | And for a third stint (reunion) |
| Brian Faloon | 2004 | Ex-SLF. For one show only |
| | | |
| KEYBOARDISTS: | | |
| John McQuillan | 1982 | During a brief stint when the newly reformed band called itself Eden Way |
| Cathal Coughlan | 1985 | For a BBC radio session at least |
DISCOGRAPHY
Singles / Albums
Various Artists
A Cut Above The Rest UK Tape 1980s (Helden): New Zealand / The Ruah
Good Vibrations: The Punk Singles Collection UK CD 1994 (Anagram): One By One
The Good Vibrations Story UK CD 1994 (Dojo): One By One
Flicknife Records Punk Collection UK CD 1995 (Anagram): Playing Cards With Dead Men
Bloodstains Across Northern Ireland UK LP 1998 (Bloodstains): The Perfect Crime
The Big Stiff Box Set UK 4xCD 2007 (Salvo): The Wild Colonial Boy
Every One A Classic!!! Volume 5 UK CD ???? (Punk, Mod, Powerpop): Capital Letters
I Gave Birth To An 18 Lb Rhino UK LP ???? (Stiff): In The Traps)
Links