Formed: Brisbane, Australia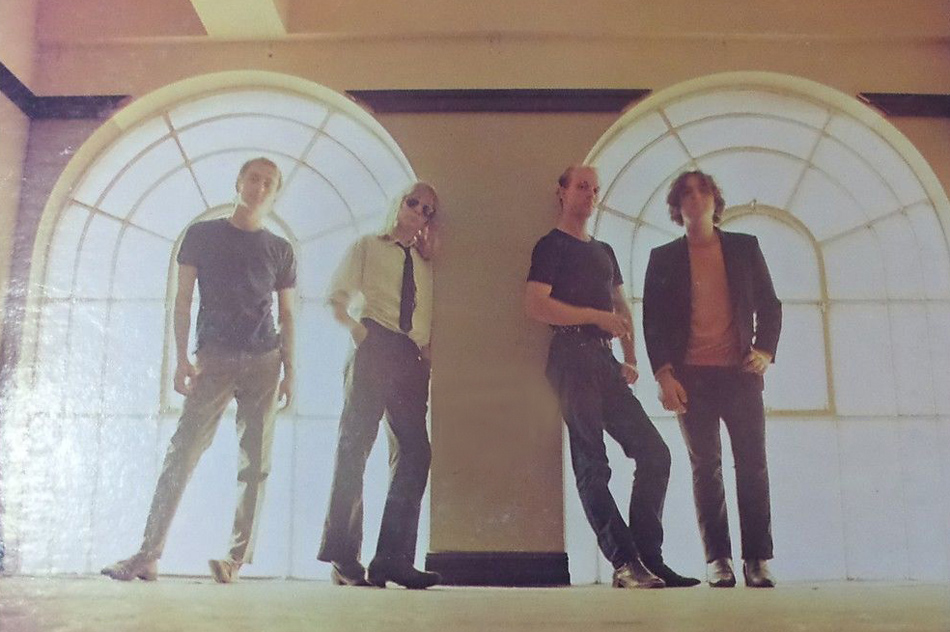 Band History 1973 - 1978
The Saints were formed in 1973 by Brisbane school chums Chris Bailey (singer-songwriter, later guitarist), Ed Kuepper (guitarist-songwriter), and Ivor Hay. Inspired by 1950s rock 'n' roll and 1960s proto-punk bands like The Stooges and MC5, and initially calling themselves Kid Galahad and the Eternals, Bailey sang, Hay plonked away on a piano and Kuepper played guitar. They renamed themselves The Saints in 1974.
By 1975, after a number of lineup changes, they had pretty much laid down the blueprint for what would eventually become their first album, utilising sneery vocals and buzz saw guitar, a steady 4/4 beat and simplistic song structures. A 1995 CD called The Most Primitive Band In The World demonstrates this. Recorded in 1974 when the band was expanded to a quartet, this rough-as-a-bear's-arse CD features many songs which wound up on their first LP, and shows that unlike The Stranglers (for instance), they were not purveyors of soft rock but forefathers of the aggressive, stripped-down sounds that characterised punk...two years before it happened in the UK.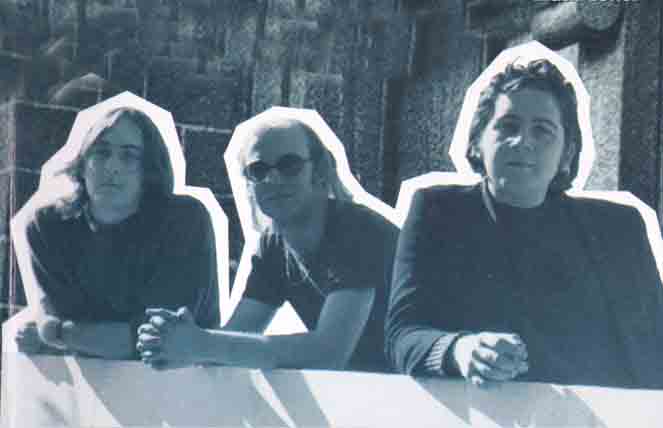 Wikipedia: "Kuepper explained that they played faster and faster as they were nervous in front of audiences. The police would often break up their gigs, and arrests were frequent. Unable to obtain bookings, Bailey and Hay converted the Petrie Terrace house they shared into the 76 Club so they had a venue to play in. According to Australian rock historian, Ian McFarlane, they had developed their "own distinctive sound as defined by Kuepper's frenetic, whirlwind guitar style and Bailey's arrogant snarl".
Gigs were naturally sporadic throughout the band's early years, but by mid-1976 the band had finally coalesced and were gaining momentum. Hay had switched to drums and Kym Bradshaw had been employed on bass. They had built up a strong repertoire of killer songs like 'Wild About You', 'One Way Street', and 'Erotic Neurotic' (a virtual re-write of The Beatles' 'I Wanna be Your Man'), as well as at least two absolute tour de forces, the fast/slow epic 'Messin' With The Kid' and 'Nights In Venice', an elongated jam which culminated in squalls of barely controlled fiery noise. They had struck up a semi-friendly rivalry with fellow Aussie punk pioneers Radio Birdman, and were emboldened by hearing the first Ramones LP. They had to get in the studio and make a record.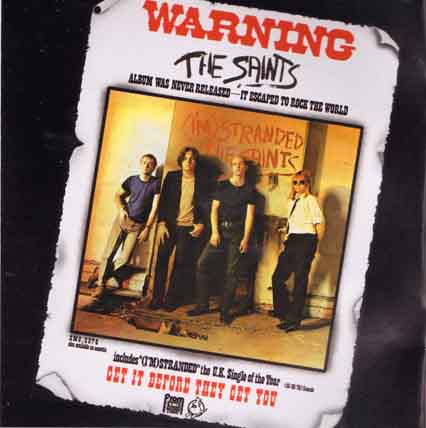 And lo!, before either the Sex Pistols or The Damned had made their vinyl debuts, Brisbane's The Saints made theirs with their fantastic, ferocious 7" masterpiece (I'm) Stranded, issued with startling prescience on their own label (Fatal), the culmination of three years or so of struggle as, along with Radio Birdman, the Antipodes' most obstreperous rock and roll outlaws. The single - recorded in June, and released in September - is, without question, one of the greatest three-and-a-half minutes of joy ever released, a mix of The Stooges and Ramones, and even more primitive than the latter, with just a tincture of R'n'B flavouring. Inanely deadpanning "C'mon" and "Alright" at the end of every verse, Chris Bailey's wonderfully bored nasal sneer is pure 77-punk guttersniping, while Ed Kuepper's astonishing wall of noise guitar doesn't let up from start to finish, and he still finds time for some crazy soloing.
Earning rave reviews from the savvier critics, the record was picked up for UK release by Power Exchange that December, and by the end of the year the band had secured a deal with EMI Australia! Their debut LP (I'm) Stranded was released by EMI that February, making it one of the very first punk albums (it hit the racks before The Damned's first!). It was seen at the time as a disappointment by Mark Perry in Sniffin' Glue (he said "it drones on and on"), but he was wrong and it was and remains a classic punk record. The ultra-basic Erotic Neurotic was extracted as a single but did nothing much sale-wise.
Relocating to London at the height of the punk thing, The Saints were faced with a scene that refused to accept them, mainly because they didn't dress like punks, but also because they were awkward buggers who didn't appreciate being shoehorned into a movement that (to them) seemed reactionary and backward-thinking, too enamoured with posing and pogoing than breaking down any real barriers. As Bailey put it: "'I have never been fond of scenes. The Saints have never been very good with the trends."
That May, their killer single This Perfect Day scraped into the UK charts and rose to the giddy heights of No 34, earning them their only Top Of The Pops slot (an infamously disinterested performance), but the blistering EP One Two Three Four didn't even manage that meagre scrap of success. Why the fuck weren't people buying these records?! Well, a lack of punky image was a factor. Another factor was poor record company support. Another factor was the band's natural inability to play along with anything.
In late 1977, Bradshaw jumped ship (going on to join The Lurkers) and Alasdair Ward was roped in.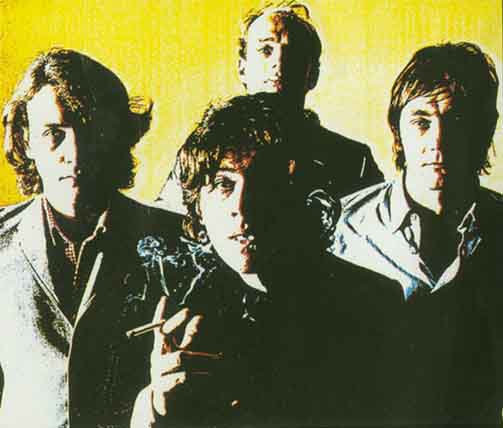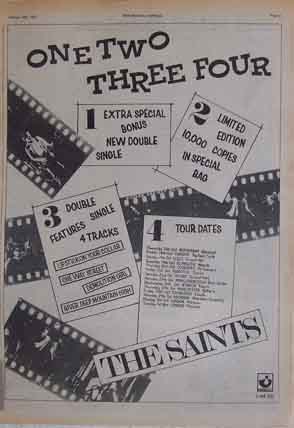 Amidst record company bullshit and feeling that the UK audiences had issues with their being Aussies, much of their disillusionment fuels Eternally Yours which is, if anything, even stronger than the debut. The use of a horn section on 'Know Your Product' and acoustic guitars on 'Memories Are Made Of This' do nothing to temper their punk rage: 'This Perfect Day', for instance, blasts the riff to 'Paint It Black' into Ramones oblivion, while 'No, Your Product' freewheels its way through a torrent of politically charged anguish and insane soloing. An album reeking of contempt, bitterness, frustration and mockery, only 'International Robots', a Ramones-y pastiche of oldies like 'Land Of A Thousand Dances', suggests they've found anything to smile about. What a great record!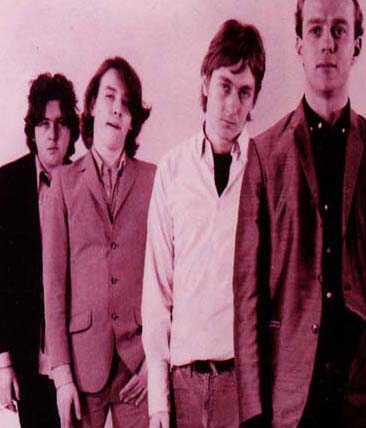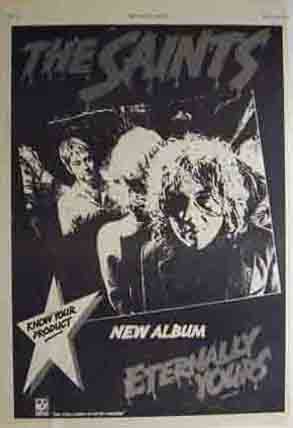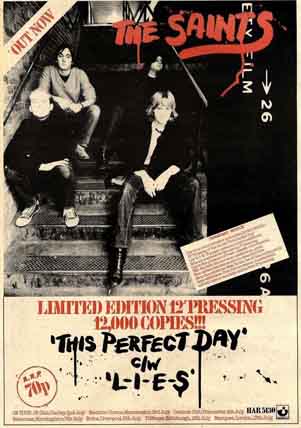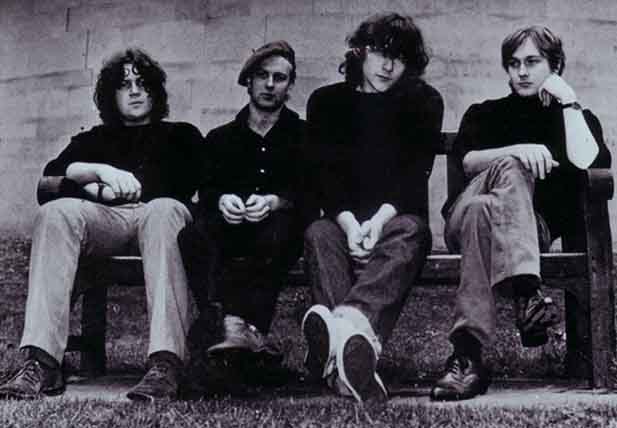 By the time of their third LP, Prehistoric Sounds, the group were disenchanted to such an extent that Bailey had to be hassled into playing on it: Kuepper wanted to go back home and he and Bailey weren't getting on; their American label Sire had dropped them; they had management hassles; their second album sold poorly like the first; and a European tour didn't go well. As presaged by an adventurous, horn-laden cover of Otis Redding's 'Security', there is further musical development, but again the song-writing has improved and extensive use of horns and acoustic guitars add further flavouring, making this their most unjustly ignored outing. From the manic bluesiness of 'Crazy Googenheimer Blues' though to the waltz-timed 'All Crimes Through Paradise', it's still unmistakably the work of the same people, and Bailey's monotone sneer remains perfectly intact. If you like the first two LPs, there's no reason why you shouldn't enjoy at least half of this one.
They split up almost as soon as the album was released.
Bailey reflected on this later in an interview you can read in its entirety here:
"Ed left the band a very long time ago, and in my view of the history our early years were our corporate puppet years. Despite all of the myths that have grown up, we were signed to EMI, we did have bucketloads of money thrown at us, and we imploded just because we weren't ready. Now, for many many years it seemed to be quite fine for me to struggle on with the Saints, no one seemed to give a shit, and I suppose it's nothing new and it happens to everyone, but the early years become over-mythologised. And I'm not in control of musical fashion, I make the records I feel are appropriate and they get judged by other people."

Kuepper formed the boring Laughing Clowns before embarking on a solo career which he still maintains to this day (he has released over 20 solo albums). Bailey reformed he Saints in 1979, reincarnated as a more mellow but still muscular rock band.
Hay formed Aussie rockers The Hitmen (he also played with The Saints off-and-on throughout the '80s).
Ward joined The Damned.
Note: Check out The Aints: by the early '90s Kuepper was finding Bailey's recycling of the Saints name a tad irksome, so formed this parody band with members of The Celibate Rifles. They released a couple of super lo-fi albums offering extended, completely unembellished performances of old Saints songs.
__________________________________________________________________________
DISCOGRAPHY
Subsequent studio albums: Prodigal Son (1988), Howling (1997), Everybody Knows the Monkey (1998), Spit The Blues Out (2002), Nothing Is Straight In My House (2005), Imperious Delirium (2006), King of the Sun (2012).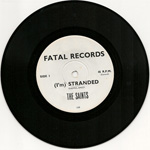 (I'm) Stranded (7", 1976)
(I'm) Stranded (LP, 1977)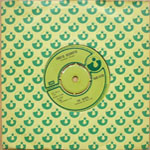 Erotic Neurotic (7", 1977)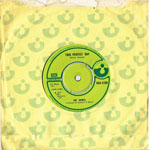 This Perfect Day (7"/12", 1977)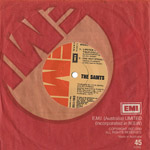 Lipstick On Your Collar (7", 1977)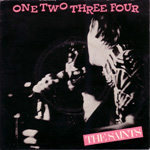 One Two Three Four (7"/2x7", 1977)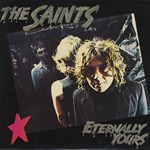 Eternally Yours (LP, 1978)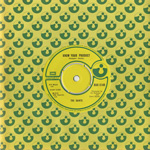 Know Your Product (7", 1978)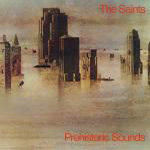 Prehistoric Sounds (LP, 1978)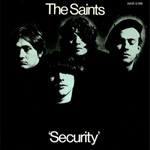 Security (7", 1978)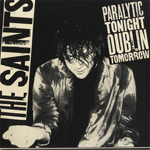 Paralytic Tonight Dublin Tomorrow (7"/12, 1980)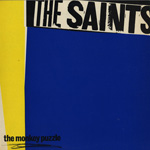 The Monkey Puzzle (LP, 1980)
Always / In The Mirror (7", 1980)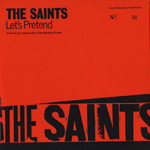 Let's Pretend (7", 1981)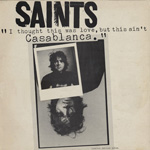 "I Thought This Was Love, But This Ain't Casablanca" (LP, 1982)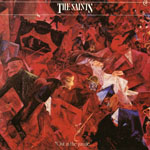 Out In The Jungle... Where Things Ain't So Pleasant (LP, reissue of Casablanca, 1982)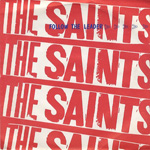 Follow The Leader (7", 1983)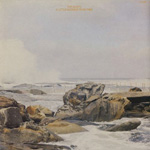 A Little Madness To Be Free (LP, 1984)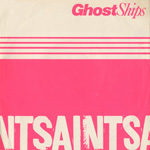 Ghost Ships (7", 1984)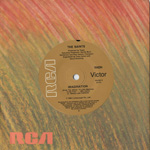 Imagination (7", 1984)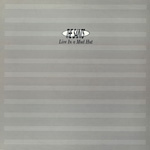 Live In A Mud Hut (LP, 1985)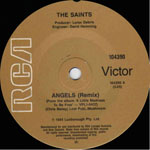 Angels (12", 1985)
Just Like Fire Would (7"/12", 1986)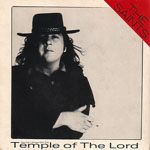 (You Can't Tamper With The) Temple Of The Lord (7"/12", 1986)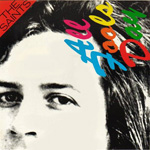 All Fools Day (LP/CD, 1986)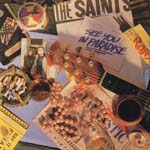 See You In Paradise (7"/12", 1987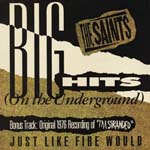 Big Hits (On The Underground) (12", 1987)
Extraneous Releases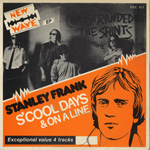 New Wave EP (7", split with Stanley Frank, 1977)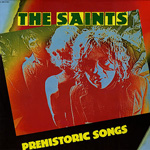 Prehistoric Songs (LP, 1981)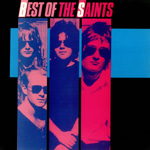 Best Of The Saints (LP, 1986)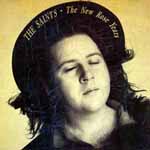 The New Rose Years (LP/CD, 1989)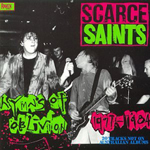 Scarce Saints - Hymns Of Oblivion 1977-1981 (LP/CD, 1989)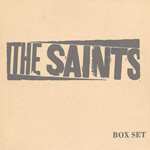 Box Set (10xLP, box set, 1989)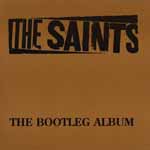 The Bootleg Album (LP, 1989)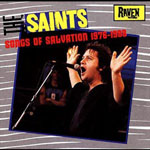 Songs Of Salvation 1976-1988 (LP/CD, 1990)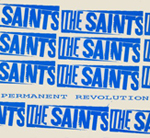 Permanent Revolution (CD, 1991)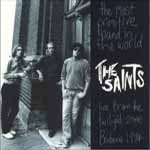 The Most Primitive Band In The World (LP/CD, 1995)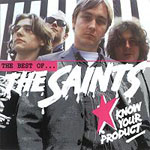 Know Your Product - The Best Of The Saints (CD, 1996)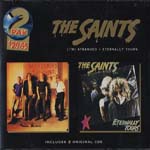 I'm Stranded / Eternally Yours (2xCD, twofer, 1996)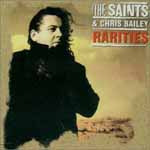 Rarities (CD, as The Saints and Chris Bailey, 1999)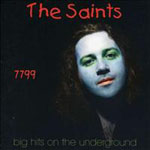 7799 - Big Hits On The Underground (2xCD, 1999)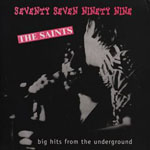 Seventy Seven Ninety Nine - Big Hits From The Underground (2xLP, 2000)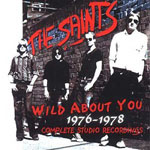 Wild About You 1976-1978 Complete Studio Recordings (2xCD, 2000)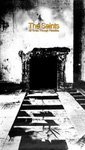 All Times Through Paradise (4xCD, 2004)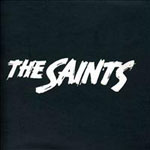 The Greatest Cowboy Movie Never Made (4xCD, box set, 2006)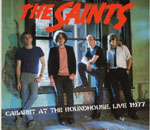 Cabaret At The Roundhouse Live 1977 (CD, 2006)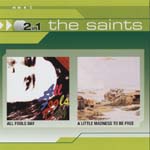 All Fools Day/A Little Madness To Be Free (2xCD, twofer, 2008)
International Robots (LP, 2017)
Promos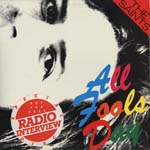 All Fool's Day - Special Radio Interview Disc (LP, 1986)
Bootlegs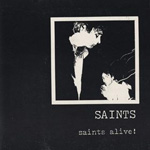 Saints Alive! (7", 1988)
This Perfect Day - Live At The Hope & Anchor Front Row Festival, Nov. 26th 1977 (LP, 2005)
Various Artists
Hope & Anchor Front Row Festival UK 2xLP 1978 (Warner Bros): Demolition Girl
Meet The New (Punk) Wave Holland LP 1978 (EMI): I'm Stranded
Burning Ambitions (A History Of Punk) UK 2xLP 1982 (Cherry Red): I'm Stranded
New Rose Compilation France LP 1982 (New Rose): Gipsy Woman / Call It Mine
Flicknife Records Punk Collection UK CD 1995 (Anagram): Follow The Leader

The Best Punk Album In The World ... Ever! 2 UK 2xCD 1996 (Circa): This Perfect Day
1-2-3-4 Punk & New Wave 1976-1979 UK 5xCD 1999 (Universal): (I'm) Stranded

Punk. UK 2xCD 2001 (Columbia): (I'm) Stranded

Do The Pop!: The Australian Garage-Rock Sound 1976-1987 Australia 2xCD 2002 (Shock/Savage Beat): I'm Stranded / One Way Street / Simple Love (Original Version)

No Thanks! The '70s Punk Rebellion US 4xCD 2003 (Rhino): (I'm) Stranded
Sniffin' Glue: The Essential Punk Accessory UK CD 2003 (Castle): (I'm) Stranded
Tales From The Australian Underground - Singles 1976-1989 Australia 2xCD 2003 (Feel Presents/Festival Mushroom): This Perfect Day (Orig. Version)

Punk Rock For The Punk Rocker Sweden 7" 2005 (Express Song): This Perfect Day
Gary Crowley's Punk And New Wave UK 3xCD 2017 (Edsel): Do The Robot
__________________________________________________________________________

Links
The Saints - Official Website (Be warned: "We are pretty slack with this website")
Punk 77 - Extensive bio, photos and interviews
Wikipedia - The Saints
The Saints - Their five greatest moments