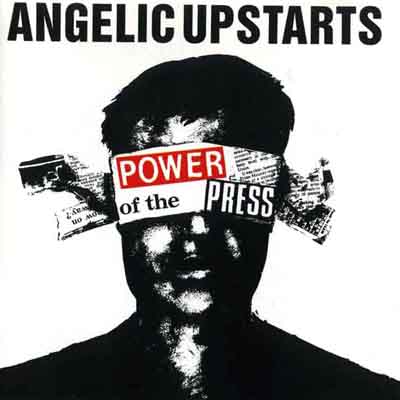 Original Release Date
1986
Release Information
UK LP 1986 (Gas - 4012)
1 I Stand Accused 3:20
2 Nottingham Slag 3:02
3 Joe Where Are You Now 2:41
4 Soldier 5:16
5 Empty Street 3:24
6 Power Of The Press 2:33
7 Stab In The Back 2:12
8 Here I Come 3:44
9 Thin Red Line 2:13
10 I'd Kill Her For Sixpence 3:03
11 Greenfields Of France 4:57
__________________________________________________

UK CD 1994 (Step-1 Music - STEP CD 039)
1 I Stand Accused 3:20
2 Nottingham Slag 3:02
3 Joe Where Are You Now 2:41
4 Soldier 5:16
5 Empty Street 3:24
6 Brighton Bomb 3:48
7 Power Of The Press 2:33
8 Stab In The Back 2:12
9 Here I Come 3:44
10 Thin Red Line 2:13
11 I'd Kill Her For Sixpence 3:03
12 Greenfields Of France 4:57
Chart Placings
None
Credits
LP/CD:
Mixed and engineered by Colin Peter
Recorded at Wickham Recording Studio, Croydon
Additional Credits
Mensi - vocals
Brian Hayes - guitar
Ronnie Rocker - bass, drums
Max Splodge - bass, drums
Bonus Track on CD:

Track 6 originally released June 1985 as A-ise of Brighton Bomb 12"

Reviews & Opinions
PUNKY GIBBON: Power Of The Press (later released in America as and including Brighton Bomb) sounds like unfinished demos and sounds like it's been mastered at the wrong speed, partially neutering attacks on Joe Strummer ('Joe Where Are You Now') and Maxwell ('Power Of The Press'). In spite of all its flaws it still packs a wallop: Mensi's voice is as rough-as-fuck and the musicianship is lumpy, but there is so much passion in such tales of poverty and unemployment as 'Nottingham Slag' and 'Empty Street' that it's difficult not to share his bitterness, while a version of Eric Bogle's 'Greenfields Of France', however badly sung, is surprisingly moving. (Note: This was reissued again on CD in 2016 by WestWorld: I bought it and it sounds exactly the same as the 1994 CD. The packaging isn't much better either: just a 4-page booklet, one-and-a-half pages of which uses the same image that's on the front cover.)
IRA ROBBINS, THE TROUSER PRESS RECORD GUIDE, 1991: The (old) Clash comparison carries through on the equally listenable Brighton Bomb (the American equivalent of Power of the Press), which actually contains a song addressed specifically to Strummer: "Joe Where Are You Now?" quotes assorted Clash tunes to make its point about punk traditionalism. As modern electric foiksingers, the Upstarts' unprepossessing but palatable musical approach may be excused in consideration of the lyrics' good intentions: simplicity is in direct proportion to the sincerity. Two appropriate non-originals ("Soldier" and Eric Bogle's "Greenfields of France") show a healthy broadening of scope and a fearless respect for folk music in all its many variants.
Additional Notes
None yet
Images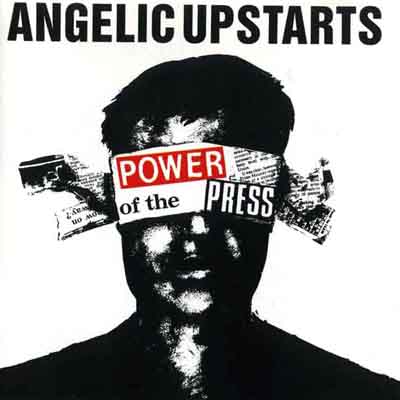 UK LP 1986 (Gas - 4012). Click here for more
UK CD 1994 (Step-1 Music - STEP CD 039). Click here for more