Formed: Birmingham, West Midlands, England, UK
Fairly obscure band which started out in 1982 doing standard UK82 type punk.
Dave - vocals
Bish - guitar
Mark - bass
Scott - drums (pre-Alcohol Licks)
Mick Harris - drums (pre-Napalm Death)
On 9/12/2019 I had the following email from Martin Witherford:
Hi just a quick email to correct some of the information that you have for this band. My name is Martin. I played guitar for Anorexia until late 1987 when I left. Bish then joined the band and played guitar and wouldn't have appeared on the demo tape in 1986 which wasnt recorded at Rich Bitch because we could never get a booking there. I know I left the band at the end of '87 as it was after my daughter was born. We done a tape at I think it was called Fastix Studios but never Rich Bitch as we didn't fit their image after they moved to the new building.
This doesn't fit the information on the Radical Riot cover which states that it was recorded at Rich Bitch and also featured Bish on guitar. The liner notes on the 1987 single also has a shout out to Rich Bitch. Anyone else from the band able to clear this one up?
__________________________________________________________________________
DISCOGRAPHY
Singles & Albums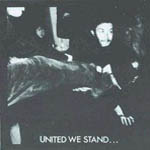 United We Stand... But So Do They! (7", split with Indecent Assault, 1987)
Demos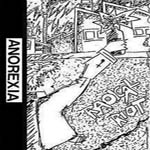 Radical Riot (Tape, 1986)
Various Artists
Freedom What Freedom UK Tape 1986 (no label): Animal Rights / Addict
Now That's What I Call Mucus UK Tape c.1987 (Mucus): tracks not known
__________________________________________________________________________
Links