Formed: Epping, Essex, England, UK
A punk band formed as Cardiac Arrest in Epping, Essex, in 1978. They changed their name when found out about another band with same name. They recorded three singles, all produced by Rat Scabies. Their original bassist Matt Johnson found fame in The The.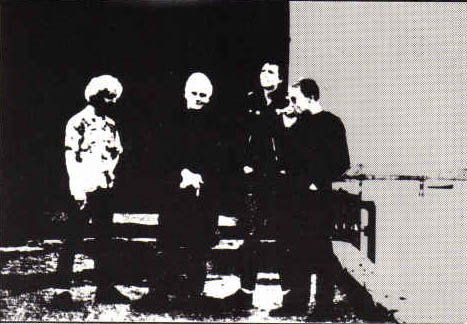 Gavin Gritton - vocals
Haggis - guitar (1978-1983)
Nick Freeston - drums
Matt Johnson - bass (1978, pre-The The)
Colin Little - bass (1978-1982)
Kevin 'Gluey' Read - bass (1982)
Gary Dawson - guitar (1983)

ARTICLE FROM 1982:
Anti-Establishment were first formed while watching the Saints and Chelsea at the Marquee in the beginning of '78. Since then they went through a number of changes in line-up and have settled on what they see as the best so far: Gavin - vocals, Nick - drums, Haggis - lead guitar, and Kevin Read - bass. The first gig was at a place called Ingatestone Youth Club on 16/11/79 where they went down OK. Since then they have played about 20-25 gigs, with bands like Infa Riot, The Last Resort, Sedated and more. The first single was a classic, 1980's/Mechanical Man [aka Music For The Nice Geezer]. It was released in March '80 and is still one of the best punk singles of all time. They have just lately released their second single called Future Girls/No Trust Like the first one, it was again produced by Rat Scabies. 'Future Girls' was reviewed in Sounds and this is an extract of what Garry Bushell said about it.
"After a promising debut with 1980 the band have called in a 'name' producer -and cocked everything up. Listen, on this evidence monster Rat Scabies couldn't produce a pound note on a charity drive".
Now, that is really unfair isn't it? Plus it's all shit. The 'promising start' he talked about was also produced by Rat, which Bushell doesn't know. Rat never cocked up anything, that was the sound Anti-Establishment wanted and Rat gave them it. Besides, according to Nick, Rat knows much more about punk than Bushell, Rat was drumming away for punk when Bushell was writing about stupid mod bands. Bushell said: "Rat Scabies couldn't produce a pound on a charity drive", but I'm sure he could produce any punk record better than Bushell. Future Girls is on Glass Records, and has been distributed well, better than '1980'. 1,000 of them were distributed on a Honda motorbike. It is still in high demand today.
Lyrically, they write about things like riots and fighting, and things that affect them, girls, drink etc. They try to keep politics out as they find the topic boring and completely disinteresting. The original influences include Ruts, Damned, Pistols etc, but they like to be original and have never copied everyone. In the future they want to get a good deal and get lots of records out, although they find this hard without licking someone's arse. They have been associated with a lot of companies in the past, but everything has seemed to fall apart. They should have another record this year sometime.
Thanks to Scott finding this article.
And thanks to Gabe for the demo info.
And special thanks to Henk for letting me reprint it all.
__________________________________________________________________________
DISCOGRAPHY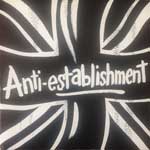 Music For The Nice Geezer (7", 1980)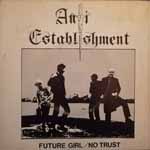 Future Girl (7", 1982)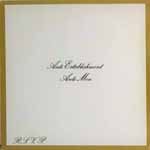 Anti Men (7", 1983)
Extraneous Releases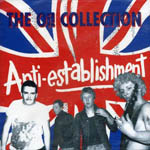 The Oi! Collection (CD, 1997)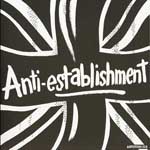 Life Is A Rip Off - Complete Collection (LP, 2016)
Demos 1981 Demo (Tape, 1981) Life's A Rip Off (Tape, 1982)
Various Artists
Shoulder To Shoulder - Oi! 'N' Punkrock Classics Vol 3 UK LP§ 1990s (Street Kids): No Trust
Oi! The Rarities Vol 1 UK CD 1995 (Captain Oi!): 1980's / Mechanical Man
Oi! The Rarities Vol 4 UK CD 1996 (Captain Oi!): No Trust / Future Girl
Oi! The Rarities Vol 5 UK CD 1996 (Captain Oi!): Anti Men / Misunderstood
Oi! The Demos UK CD 1997 (Captain Oi!): House Of The Rising Sun / Surfin' Dream
__________________________________________________________________________
Links