Formed: Tunbridge Wells, England, UK
England's ultimate Fuck You band, the League (as they liked to be called) came from Royal Tunbridge Wells, a genteel spa town in the stockbroker belt, just south of London. Hardly be a hotbed of social disaffection, then, but obviously wretched enough to spawn these reprobates. (Actually, I've been there several times and it's a jolly nice place.)
The League were often lumped in with the hardcore crowd, which was more of a result of timing than musical style. Initially a four-piece, the group actually had good songs - in UK punk circles at the time that was a novelty in itself - and affected a super-macho, studs 'n' leathers biker image that made them stand out from the mohican-sporting contemporaries. They proved controversial and, partly because of this, extremely popular. But it was 'So What', more than any other, that earned them a place in the Rock 'n' Roll Hall of Infamy, and a soft-spot in the heart of anybody who's heard it.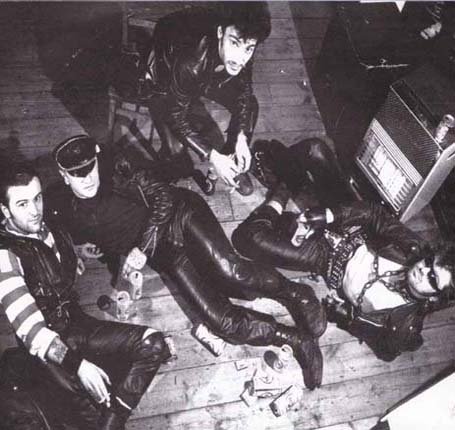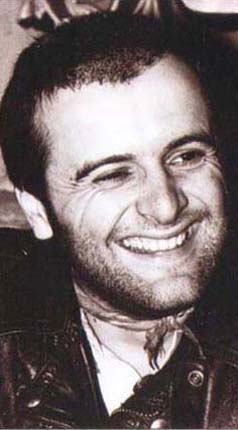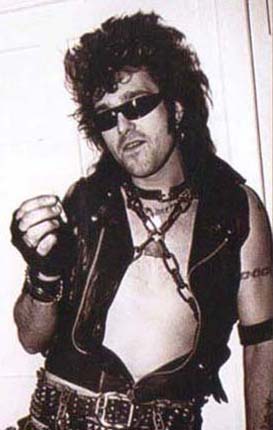 Formed in 1979, their licentious, expletive-riddled songs and beer-swillin' antics made them pariahs. Their first studio recordings were in 1980, and can be heard on Out Of Control, released many years after the fact. Their notoriety grew when they appeared bottom of the bill on the legendary Apocalypse Tour in 1981, their confrontational attitude and hilarious songs overcoming serious musical incompetence. By the time of their debut single Streets Of London (b/w 'So What'), they had improved considerably, but the record was banned under the obscene Publications Act, because of its extraordinarily rude B-Side. Unsold copies were ordered by magistrates to be burned. The A-Side, meanwhile, was famously described by that cunt Tony Blackburn as "the worst record ever made". It sold by the bucketful and even managed to scrape into the Top 50 of the proper charts all the same, as did the raging follow-up, I Hate...People.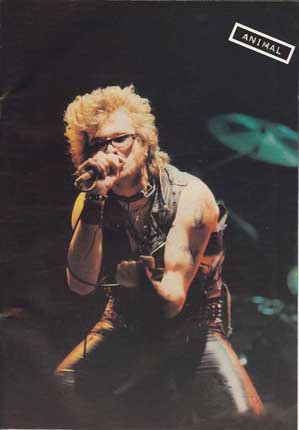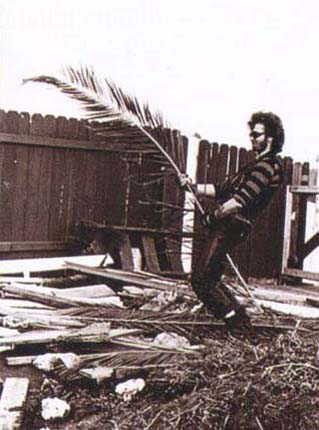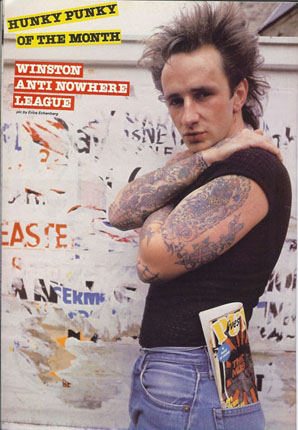 Their third single, Woman only just made it into the Top 75. Here they had recorded a heavily censored (and consequently de-fanged) version of this, one of their most notorious numbers, suggesting that a desire for chart success would be a chink in their armour. Nonetheless, the full, unexpurgated version appeared on the mighty We Are...The League. A strong case could be made for it as the British punk album of the '80s, as they have the tunes to go with the lyrics. It was, of course, immediately banned and withdrawn from sale. One track, 'Animal', in particular was singled out for attention and when the LP re-appeared later that year it had been replaced with a "softer" version.

ABOVE: Two articles from Punk Lives magazine. Click on images for larger versions
The band expanded to a five-piece later that year with the addition of a second guitarist, Gilly. Emboldened by increased levels of musicianship and sophistication, the excellent For You single gave birth to their social conscience, displaying impressively sustained power over two terrific songs. (Both A- and B-Side were written about one of their friends, who died in the Falklands).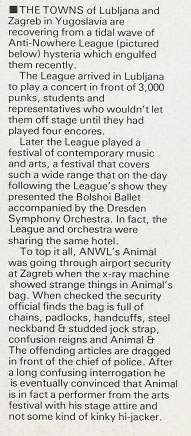 It wasn't until November 1983 that the band were heard of once more, with Live in Yugoslavia filling a gap left open when their second studio album, provisionally entitled Branded, was dropped at the demo stage. (Some material from the aborted Branded sessions eventually ended up on Punk Singles & Rarities 1981 - 1984).
Their final studio single of the decade, Out On The Wasteland, showed them moving towards a stadium rock sound whilst building on their new image (bikers meets Mad Max).
With no new product, Long Live The League! was trundled out, thus becoming the first of too many compilations, and when the band returned in 1987 Magoo was gone and a new drummer was in place. The Perfect Crime's stab at maturity turned their fan base away so successfully that they had to split soon after. If their fans were unprepared for the expansive arrangements, use of keyboards and proper singing, lyrics such as this really took them by surprise:
Here's to the future
To a future we may never see
Here's to the brave new world
May we live in harmony
- Johannesburg
Although not nearly as entertaining as their lunk-headed pure abuse material, the LP was still pretty good, despite Animal's assertion that:
"By the mid '80s we were fucked up!! And pissed off with the music scene, due to either drink or drugs, I can't remember which, we started writing some tame songs - 'Queen And Country', 'Summer Days' and 'Westside' and when we finally disappeared up our own arseholes we came out with 'On The Waterfront'. This made us call it a day".
A farewell live EP, Fuck Around The Clock, came out in 1989, commemorating their (first) farewell gig with only passable sound but plenty of gusto. They reunited for a one-off gig in 1989 (commemorated on the rubbish Live And Loud!!) and disbanded again.
However, in amongst what seemed like a zillion repackages of their old material on CD, Metallica decided to cover 'So What' at Wembley, Animal was invited to guest, and, buoyed by this newfound fame and the lure of more beer/drug money, they reformed in 1993, and have been gigging and recording ever since. Although this material leaves something to be desired, they remain popular.
__________________________________________________________________________
DISCOGRAPHY
Subsequent studio albums: Scum (1997), Kings And Queens (2005), The Road To Rampton (2007), We Are...The League...Un-cut (2014), The Cage (2016), League Style (2017).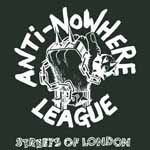 Streets Of London (7", 1981)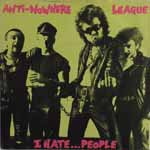 I Hate...People (7", 1982)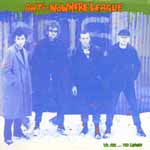 We Are...The League (LP, 1982)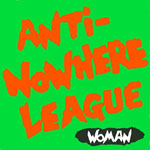 Woman (7", 1982)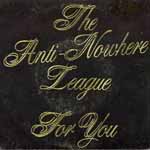 For You (7", 1982)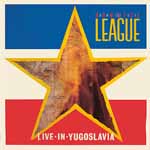 Live In Yugoslavia (LP, 1983)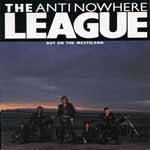 Out On The Wasteland (7"/12", 1984)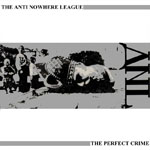 The Perfect Crime (LP, 1987)

Extraneous Releases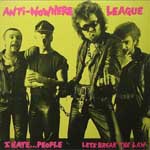 Anti-Nowhere League (12", 1982)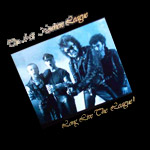 Long Live The League! (LP/CD, 1985)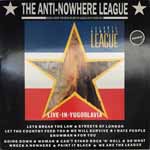 Live In Yugoslavia / We Are...The League (2xLP, 1987)
We Are The League / Live In Yugoslavia (CD, twofer, 1987)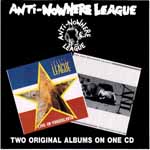 The Perfect Crime / Live In Yugoslavia (CD, twofer, 1992)
The Best Of The Anti-Nowhere League (CD, 1992)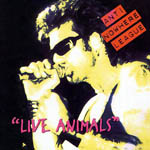 Live Animals (CD, 1994)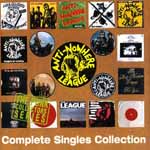 Complete Singles Collection (CD, 1995)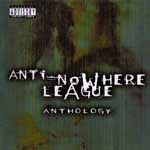 Anthology (2xCD, 1999)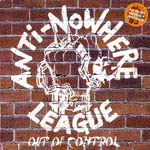 Out Of Control (CD, 2000)
So What (CD, 2000)
Punk Singles & Rarities 1981 - 1984 (CD/2xLP, 2001)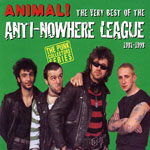 Animal! - The Very Best Of The Anti-Nowhere League 1981-1998 (CD, 2001)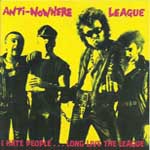 I Hate People...Long Live The League (CD, 2002)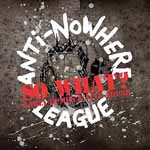 So What?: Early Demos And Live Abuse (2xCD, 2006)
The Punk Rock Anthology (2xCD, 2008)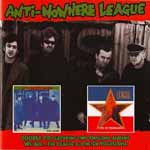 We Are...The League / Live In Yugoslavia (2xCD, twofer, 2009)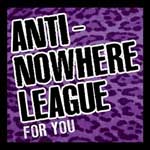 For You (CD+DVD, 2015)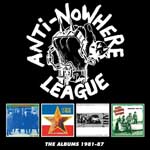 The Albums 1981-87 (4xCD, box set, 2018)
So What Tour 1982 Live! (LP, 2019)
Promos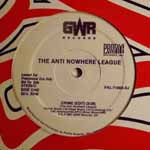 Crime (12", 1987)
Various Artists

A totally incomplete list at the moment, folks
Punky Party E.P. UK 7"-flexi 1982 (Flexipop); World War III (Live)
Apocalypse Punk Tour 1981 France CD 1992 (Link): We Are The League / Animal / I Hate People
Blank Generation - The History Of Punk - Volume 2 UK CD 1992 (Old Gold): Streets Of London
The Great British Punk Rock Explosion Volume 2 UK CD 1992 (Streetlink): Streets Of London / For You

Burning Ambitions - A History Of Punk Vol. 2 UK CD 1993 (Anagram): So What
The Punk Generation UK 4xCD 1995 (Castle Communications): Let's Break The Law / For You
__________________________________________________________________________

Links
Anti-Nowhere League - The Official Website