Formed: Töreboda, Sweden, as The X-tas

Asta Kask were (and still are) an excellent Swedish punk band who made brilliant, angry records that straddled hardcore intensity with almost pop melodies. In Sweden in the 1990's, this marriage of hardcore power with tunes became known as "trallpunk". With powerful vocals (in their native tongue) and terrific songs, these were easily good enough to have made a big stir on the UK scene but they were a) from a country nobody knew anything about and b) sung in their own language. Thus, they are consigned to an international obscurity they didn't deserve. In Sweden, however, they have been heralded as one of the most important punk bands ever, not least for allowing a million other bands use their own rehearsal room free of charge.
Their first EP was the excellent För Kung Och Fosterland, which was pressed in tiny quantities in 1982 on a label called Pang, which thoughtfully insisted the band paid for the manufacturing of it themselves, whilst the label kept all the rights to the recordings. Hardly surprisingly, the band split up before it was released.
ABOVE: Asta Kask in 1984
A totally revamped lineup, with only singer Micke remaining from the original configuration, became the "classic" Asta Kask line-up, and the subsequent EP En Tyst Minut... was released in early 1984. They then signed to Rosa Honung Records and recorded two more EPs and a couple of albums before collapsing in 1986 following a tour with Upright Citizens. By this time they were one of the country's biggest punk bands.
ABOVE: Asta Kask in 1985
Following a stint with Strebers and a metal band called Quicksand Jesus, Micke reformed Asta Kask in 1989 numerous times, first in 1989, when they released a split album with Rolands Gosskör, and then in 1992, which eventually resulted in Från Andra Sidan - Live.
Since 2003 they have been active once more, despite the best efforts of Rosa Honung, who in 2003 had the nerve to copyright the Asta Kask name themselves and prevent the band from using it! This dispute was eventually resolved and they made a new LP in 2006 (En För Alla Ingen För Nån), and then a DVD documentary, Dom Fär Aldrig Mig, and then yet more new stuff.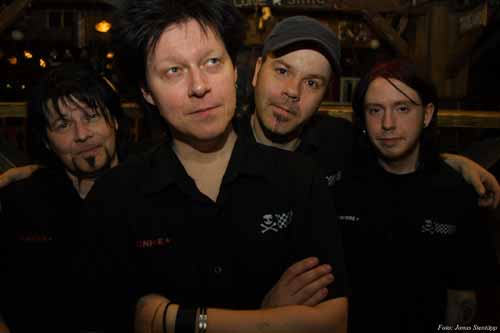 __________________________________________________________________________
DISCOGRAPHY
Subsequent studio albums: Sista Dansen (split with Roland's Gosskör, 1990), En För Alla Ingen För Nån (2006), Handen På Hjärtat (2013).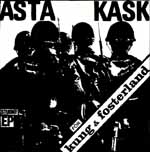 För Kung Och Fosterland (7", 1982)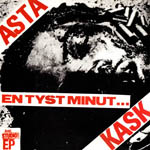 En Tyst Minut... (7", 1984)
Plikten Framför Allt (7", 1984)

Med Is I Magen (LP, 1985)

Än Finns Det Hopp (7", 1986)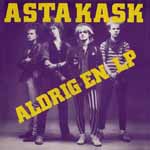 Aldrig En LP (LP/CD, aka Aldrig En CD, 1986)
Extraneous Releases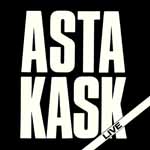 Live (LP, 1986)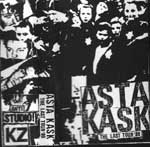 The Last Tour '86 (Tape, 1986)
Till Sista Droppen (7", 2000)
Rock Mot Svinen (LP, 2000)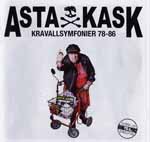 Kravallsymfonier 78-86 (2xCD, 2004)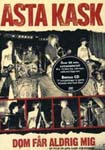 Dom Fär Aldrig Mig (DVD+CD, 2006)
Välkommen Hem: Samlade EP 1980-1986 (2xLP, 2006)
Various Artists
Really Fast Vol. 1 Sweden LP 1983 (Really Fast): Här Är Ditt Liv / Fänrik Fjun

Vägra För Helvete Sweden LP 1983 (Rosa Honung): Demokrati / Landsplikt

Birkagården / Gärdet Sweden LP 1986 (Rosa Honung): Välkommen Hem (Live)

Chaos In Europe LP 1985 (Chaos Productions)

Rosa Honung's Jubileumsbox Sweden LP 1986 (Rosa Honung): unknown
Vägra Anpassning! Sweden CD 1991 (Rosa Honung): Det Vill Jag Va / Politisk Tortyr

Vägra Raggarna Benzin - Punk Från Provinserna 78-82 Vol. II Sweden CD 1998 (Massproduktion): Ringhals Brinner
__________________________________________________________________________
Links

Official site - In Swedish and English