1989-Now
In 1989, the Buzzcocks story began again with the release of a box set and news of an imminent reformation.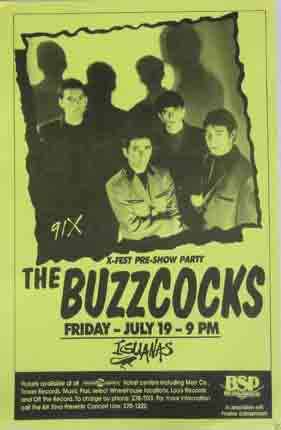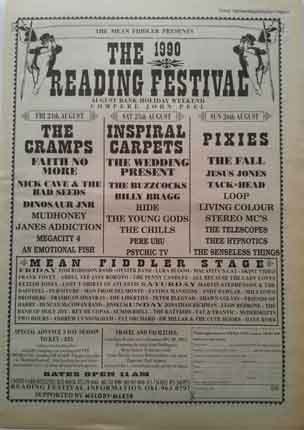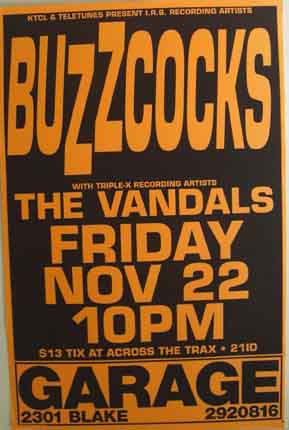 The Product box set (five albums, or three CDs) makes a very convenient home for all their material for UA and also the last ever recording by the original line-up, the wonderful if malaise-ridden 'I Look Alone', previously only available on the NME C81 compilation. The only exclusive material is on the disc entitled Many Parts, which boasts a short, non-essential but agreeably peppy live set from the Lyceum in March 1978. It is worthwhile to compare this with the wonderfully out-of-tune Live At The Roxy Club 1977, recorded shortly after Devoto had left and with the notoriously undependable Garth on bass. With bum notes galore, camp inter-song chatter, and Shelley forgetting the lyrics to 'Fast Cars', this isn't for mainstream consumption but is still fun. A few months is a long time in the world of the Buzzcocks.
Shelley, Diggle, Garvey and Maher reformed Buzzcocks in 1989, although Maher immediately left once again. He was replaced by Mike Joyce of the Smiths, and this lineup recorded some demos in 1991. Four of those songs were released on the awful Alive Tonight (1991), released amid much fanfare to scathing reviews.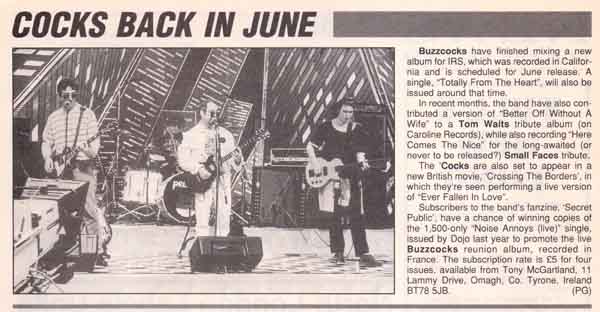 With a new rhythm section the lads got back on the right track with the rousing Trade Test Transmissions (1993), which sounds like the logical step on from the third album, with another brace of (nearly) top rate pop songs with an edge. 'Last To Know', 'Palm Of Your Hand'', 'Isolation' and 'Who'll Help Me To Forget' distil the very essence of Buzzcocks into three minutes apiece. Phil Barker (drums) and Tony Barber (bass) do their best to live up to the precedents set by Garvey and Maher but they're really not their equals; the drop in zip at the back of the sound is the only thing missing from this otherwise bracing disc.
Amidst constant touring, new albums followed.
All Set (1996) opted for a rather one-dimensional approach: every song sounds like an old A-Side, with unrelenting pile-driver guitar and amphetamine tempos. This may sound like heaven, but for a band that was always experimenting, it does get boring after a while. Modern (1999) reinstated a sense of adventure, with vocal/sound/electronic/guitar/production effects that made every track an audio minefield, but unfortunately it lacked killer songs, and with more use of synthesisers and drum machines (complementing, not replacing, live drums) it recalled Shelley's early solo ventures, or some of the more fanciful bits on 'A Different Kind Of Tension'. Buzzcocks (2003), Flat-Pack Philosophy (2006) and - from what I've heard - everything since are out-and-out punk LPs. According to Wikipedia, "Stylus Magazine, on the other hand, gave the album ['Buzzcocks'] their lowest possible score of F, opining that the album sounds like "third-generation Rancid"".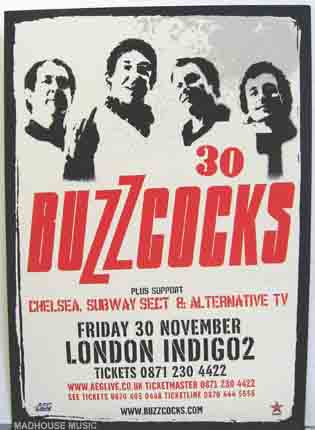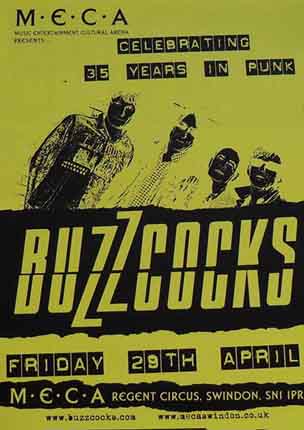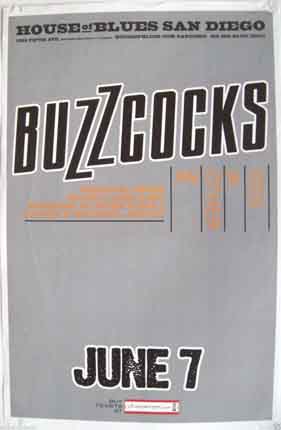 In 2012 Shelley and Devoto hosted a special "Back To Front" two-nighter, which kicked off with a set from the current lineup. This was followed with a set from a specially reformed Shelley/Diggle/Garvey/Maher lineup, and finally four songs from the Shelley/Diggle/Maher/Devoto lineup. I went to this. It was at the Brixton Ace in London and the sound was fucking shit, just a massive wall of noise. The then-current play a set of songs recorded since 1991, and this just went on and on and on and on forever. Next up, the Shelley/Diggle/Garvey/Maher lineup raced through their classic UA material without ever sounding any good, with Diggle behaving like an arrogant pissed rock star, striking drunken Pete Townsend poses. And finally, the original Devoto/Shelley/Diggle/Maher lineup played all of the 'Spiral Scratch' EP. Yup, just four songs!
Pete Shelley died in 2018.
__________________________________________________________________________
DISCOGRAPHY 1989-2015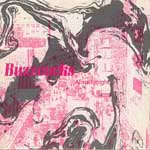 Alive Tonight (7"/12"/CDS, 1991)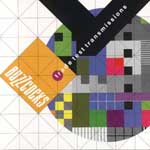 Trade Test Transmissions (LP/CD, 1993)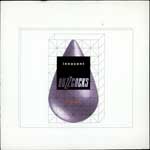 Innocent (7"/12"/CDS, 1993)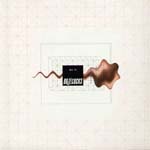 Do It (12"/CDS, 1993)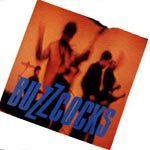 Libertine Angel (7"/CDS, 1994)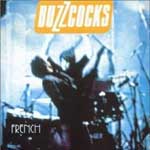 French (CD, 1995)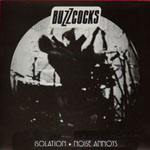 Isolation / Noise Annoys (7", 1995)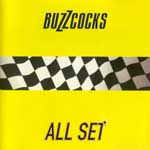 All Set (LP/CD, 1996)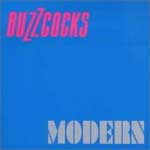 Modern (LP/2xCD, 1999)
Buzzcocks (LP/CD, 2003)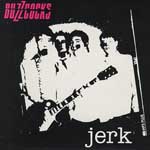 Jerk (7", 2003)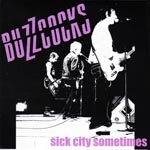 Sick City Sometimes (7"/CDS, 2003)
Wish I Never Loved You (7"/CDS, 2006)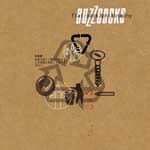 Flat-Pack Philosophy (LP/CD, 2006)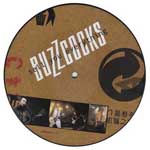 Sell You Everything (7"/CDS, 2006)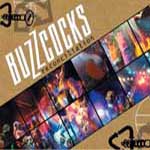 Reconciliation (CDS, 2006)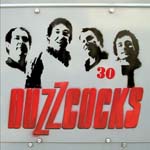 30 (CD, 2007)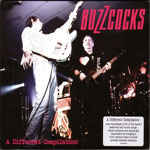 A Different Compilation (CD, 2011)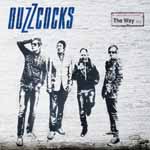 The Way (LP/CD, 2014)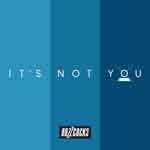 It's Not You [Radio Mix] (7", 2014)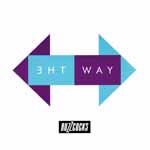 The Way (7", 2015)
Extraneous Releases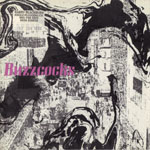 Last To Know (7", withdrawn?, 1991)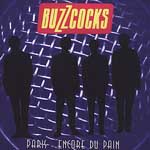 Paris - Encore Du Pain (CD, 1995)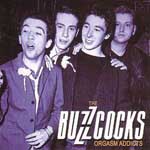 Orgasm Addicts (CD, 2001)
Live In Paris (CD, 2001)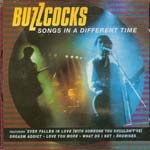 Songs In A Different Time (CD, 2001)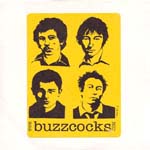 www.Buzzcocks.Com (CD, 2003)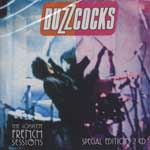 The Complete French Sessions (2xCD, 2004)
Driving You Insane (2xCD, 2005)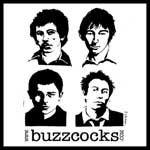 Secret Publics 'Best In Good Food' (2xLP, 2006)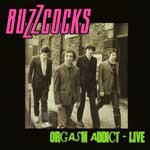 Orgasm Addict - Live (LP/CD 2007)
What Do I Get? (DVD+CD, 2011)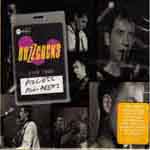 Access All Areas (CD+DVD, 2015)
Promos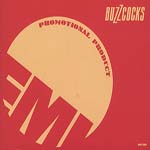 Promotional Product (CDS, 1999)
Various Artists
None
__________________________________________________________________________

Links