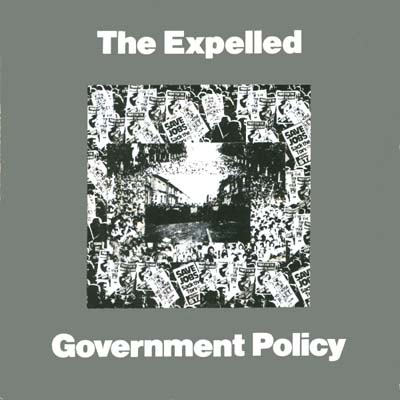 Original Release Date
1982
Release Information
UK 7" 1982 (Riot City - RIOT 17)
A
1 Government Policy
AA
2 Make It Alone
Chart Placings
UK indie Hit: 15, 10 wks
Credits
Jo! - vocals
Tim - guitar
Macca - bass
Rick - drums

Produced by Shane and Dave for S.A.D. Productions, engineered by Steve Street with a little help from Merv.
Recorded at S.A.M. Studios, Bristol July 11th 1982.

Reviews & Opinions
TIM YOHANNAN, MAXIMUM ROCKNROLL #4, JAN/FEB 1983: This sounds like the better side of VICE SQUAD. I'll just leave it at that .
Additional Notes
None yet
Images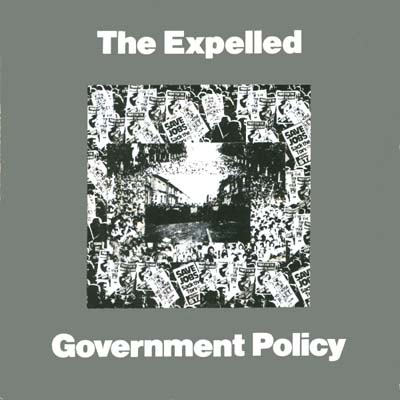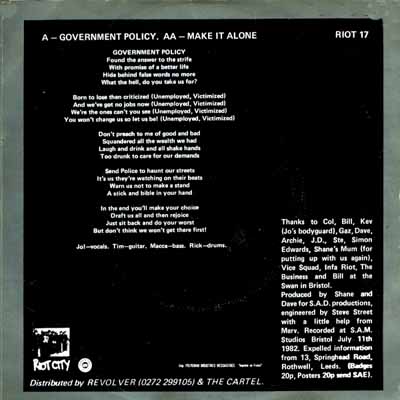 Click here for more (Thanks to Torsten Schitting)