 AKA: FLUX
Formed: London, England, UK
TEXT ADAPATED FROM UK 82 (THANKS TO HENK FOR LETTING ME US THIS):
Flux Of Pink Indians formed out of the remains of the band The Epileptics in early 1980 by Colin Latter (vocals) and Derek Birkett (bass). Latter and Birkett were joined by guitarist Andy and new drummer Sid (Rubella Ballet). In fact, the "new" band was actually just the end of The Epileptics: they just decided that with a new sound and a new set they should change their name. Colin had become interested in North American Indian culture and suggested Tribe Of Pink Indians, before settling on Flux Of Pink Indians in August 1980. Demos were recorded and the band played Stonehenge when the infamous 'biker's riot' occurred (during which Colin got bottled).
Colin, Enigma/Short Sharp Shock fanzine, 1981: When [The Epileptics] first started, none of the group had ever touched instruments. The drummer used to drum on my mike box and box file until we could afford a drum kit. Our's is a classic rags to more rags story.

Spring 1981 saw the release of the legendary Neu Smell EP on the Crass label which reached No. 2 in the indie charts and sold 40,000 copies. This included songs promoting vegetarianism and anti-war ideas, as well as 'Tube Disasters', which featured a vein of black humour that was unusual amongst their peers. Flux were now an integral part of the Anarcho-Punk scene and were receiving the attention of the secret service who camped outside their house, taped their phone calls and followed the band.

Sid departed FOPI to work full time with his other band Rubella Ballet, and was soon replaced by Bambi, formerly of Discharge, while Andy was replaced by Simon. However, both departed quickly for their original band The Insane and were replaced by old Epileptics guitarist Kevin Hunter and drummer Martin Wilson.
1982 saw the release of their ground breaking debut album Strive To Survive Causing Least Suffering Possible confirming the promise of the EP, and premiered the band's own Spiderleg label. Alongside the more conventional punk songs were a number of highly perceptive attacks on consumer society. The anti-religious 'Is Anybody There' was a particularly effective example, using simple but jarring lyrics to emphasize its point. The album sold 20,000 copies despite the band's refusal to promote it. No promotional copies were sent to the press or radio and no advertising was permitted.
Flux now decided a far more experimental path should be taken (the idea being that by making the music un-listenable people would concentrate on the lyrics) with the bands 2nd LP The Fucking Cunts Treat Us Like Pricks which was banned by HMV and copies were seized by Greater Manchester police from the Eastern Bloc record shop, which was charged with displaying "Obscene Articles For Publication For Gain". The album, ironically, concerned violence between men and women, based on the experiences of a band member who had been sexually assaulted. The plan backfired as the album and the subsequent single Taking A Liberty sold only 5,000 each.
The band had shortened their name to Flux and released the more rhythm and dance orientated 3rd album Uncarved Block in 1986 (Flux performing their final performance at University of London) on their own One Little Indian label. This featured more philosophical lyrics, largely inspired by influences such as Zen Buddhism and Benjamin Hoff's book The Tao of Pooh, coupled to percussion-heavy dance and funk based rhythms. The band expanded to a 15 piece, toured and decided to call it a day in 1987.
Birkett, making use of his experiences with Spiderleg, has gone on to set up the highly successful One Little Indian Records, and still uses the Flux title for occasional projects. Latter went on to join the dance-influenced Hotalacio.
__________________________________________________________________________
DISCOGRAPHY
Singles & Albums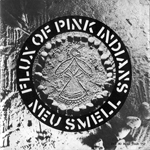 Neu Smell (7", 1981)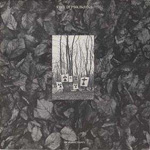 Strive To Survive Causing Least Suffering Possible (LP, 1983)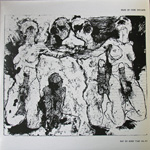 The Fucking Cunts Treat Us Like Pricks (2xLP, 1984)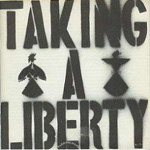 Taking A Liberty (7", 1985)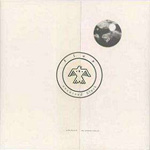 Uncarved Block (LP, as Flux, 1986)
Extraneous Releases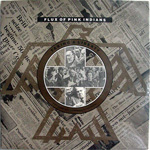 Neu Smell / Taking A Liberty EP (12", 1987)
Strive To Survive & Neu Smell (CD, twofer, 1989)
The Fucking Cunts Treat Us Like Pricks & Taking A Liberty (CD, twofer, 1989)
Not So Brave (LP/CD, 1997)
Live Statement (LP/CD, 2002)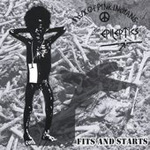 Fits And Starts (CD, split with The Epileptics, 2002)
Demos / Tapes Live At YMCA, Dartford 22/5/82 (Tape, split with The System, 1982)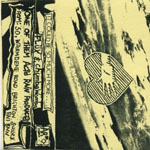 It Could Be So Much More (Tape, split with Chumbawamba, 1984)
Various Artists
New Criminals UK Tape 1981 (New Crimes): Left Me To Die / Is There Anybody There? / Life After Death
Wargasm UK LP 1982 (Pax): Tapioca Sunrise
Wargasm DJ Promotional Copy 7" 1982 (Pax): Tapioca Sunrise
Eject It UK Tape 1983 (Holocaust Tapes): Left Me To Die
Take On The Cowboys With Greatest Hits Volume One UK LP 1988 (One Little Indian): Youthful Immortal / For The Love Of Beauty
1984 And All That... UK Tape 1980s (no label): Background Of Malfunction
This Is The A.L.F. - Second Edition UK 2xLP/CD 1998 (Mortarhate): Background To Malfunction / Sick Butchers
A-Sides (Part One. 1979/1982) UK CD 1992 (Crass): Neu Smell / Tube Disasters / A Poem
Anti-State: Anarcho Punk Compilation Vol. 2 UK CD 2005 (Overground): Progress
What, No Meat? ?? Tape ???? (Massakre Therapy Punk Tapes): Blinded By Science
__________________________________________________________________________
Links
No Class - Great interview