Formed: Leeds, West Yorkshire, England, UK
Post-punk band which pioneered the punk/funk sound. They made one great LP - Entertainment! - which is an absolute classic. They often sang about love or sex, but not in a lovey-dovey way, and also about unemployment, capitalism and the media. They do all this without a sense of humour, but it doesn't matter because their early songs are excellent.
Photo by Mike Nolan
I don't like anything they've done since. Solid Gold is like a boring version of the first LP, without songs. Songs Of The Free downplays the punk and ups the funk, very tediously. By the time of their fourth LP, Hard (1983), they'd become a very dull soul/dance band with no punky leanings. No wonder they split up soon after, given the hostile reaction from fans and critics alike. A crummy live album called At The Palace was issued as a less than engrossing parting shot.
They have reformed numerous times since.
__________________________________________________________________________
DISCOGRAPHY
Subsequent studio albums: Mall (1991), Shrinkwrapped (1995), Return The Gift (2005), Content (2011), What Happens Next (2015), HAPPY NOW (2019).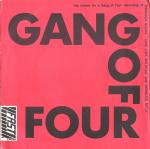 Damaged Goods (7", 1978)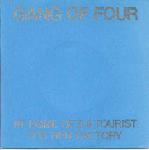 At Home He's A Tourist (7", 1979)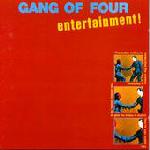 Entertainment! (LP, 1979)
Outside The Trains Don't Run On Time (7", 1980)
Gang Of Four (12", 1980)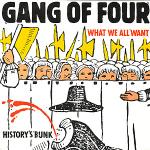 What We All Want (7"/12", 1981)
Solid Gold (LP, 1981)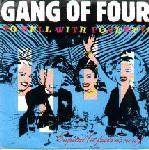 To Hell With Poverty! (7"/12", 1981)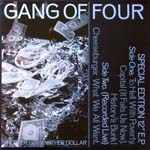 Another Day/Another Dollar (12", 1981)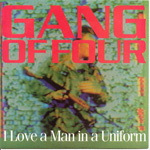 I Love A Man In A Uniform (7"/12", 1982)
Songs Of The Free (LP, 1982)
Call Me Up (7", 1982)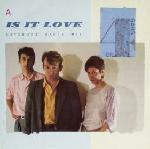 Is It Love (7"/12", 1983)
Hard (LP, 1983)
Silver Lining (7", 1983)
At The Palace (LP, 1984)
Is It Love - Live May 1984 (12", 1984)
Extraneous Releases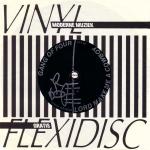 Gang Of Four / Five Or Six (7", flexi, split, 1982)
The Peel Sessions (12", 1986)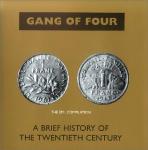 A Brief History Of The Twentieth Century (LP/CD, 1990)
The Peel Sessions Album (LP/CD, 1990)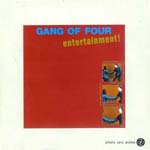 Entertainment! & Yellow EP (CD, twofer, 1995)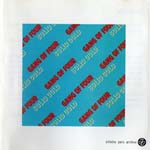 Solid Gold & Another Day / Another Dollar (CD, twofer, 1995)
100 Flowers Bloom (2xCD, 1998)
Hard / Solid Gold (2xCD, twofer, 2003)
Promos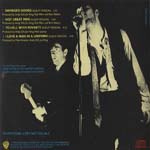 Four From A Brief History Of The Twentieth Century (CDS, 1990)
Bootlegs
Anthrax Marxists (LP, 1980)
Gang Bang (LP, 1980)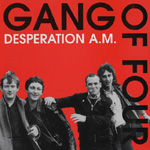 Desperation A.M. (LP, 2006)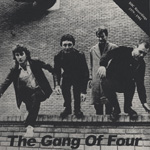 BBC Recordings 1979-1981 (LP, 2006)
Peel Sessions '77-'81 (LP, 2006)
Peel Sessions (LP, 2010)
Various Artists
Fast Product - The First Year Plan UK LP 1979 (EMI/Fast Product): Love Like Anthrax / Armalite Rifle / Damaged Goods
Mutant Pop 78/79 US LP 1980 (PVC): Love Like Anthrax / Armalite Rifle / Damaged Goods
What's All This, John? Germany LP 1980 (EMI): Not Great Men
Rock Against Racism - RAR's Greatest Hits Netherlands LP 1980 (Ariola Benelux): Why Theory
URGH! A Music War UK 2xLP 1981 (A&M): He'd Send In The Army [Live]
Dogs In Space UK LP/CD 1987 (WEA): Anthrax

Lipstick Traces UK LP/CD 1993 (Rough Trade): At Home He's A Tourist
1-2-3-4 Punk & New Wave 1976-1979 UK 5xCD 1999 (Universal): Damaged Goods

No Thanks! The '70s Punk Rebellion US 4xCD 2003 (Rhino): Love Like Anthrax

Rough Trade Shops - Post Punk 01 UK 2xCD 2003 (Mute): I Found That Essence Rare
__________________________________________________________________________

Links