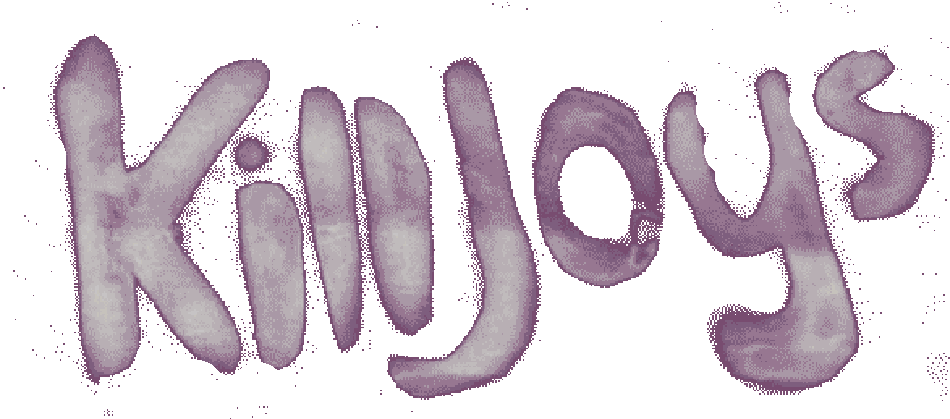 Formed: Birmingham, England, UK as Lucy & The Lovers


"There was no doubt in my mind that I was at least as passionate and angry and as from the street as any punk rock singer you could name. But it was wrong for me to try to be part of someone else's thing" - Kevin Rowland
Despite the quote, which suggests bandwagon-climbing, it actually wasn't: the Killjoys were (briefly anyway) an utterly awesome band and Rowland was far too passionate for that sort of thing. However, he had to wait a few years to find fame in Dexys Midnight Runners.
In the immediate pre-punk period, The Killjoys were a Roxy Music-inspired art-rock outfit called Lucy And The Lovers. Then singer Rowland, bassist Gil (Ghislaine) Weston and guitarist Mark Phillips got the punk bug and a more obnoxious, angrier band was created.
The lineup at this time was:
Kevin Rowland - Vocals
Ghislaine Weston - Bass
Mark Philips - Guitar
Lee Burton (aka Joe 90 aka Joe 45) - Drums
Heather Tonge - Backing Vocals
They started gigging in March '77, with one show attended by Lee Wood of Raw Records. He immediately offered them a one-off deal, and in May they recorded four songs, 'At Night', 'Recognition' and - as their debut single - Johnny Won't Get To Heaven /'Naive', which was released in July '77 to rave reviews and big sales: 18-20,000 shifted.
The summer and autumn was spent gigging, with performances at the Roxy (twice), Barbarella's, the Vortex, Music Machine, Eric's etc.
October saw two distinct recording sessions for the band. Firstly it was a Peel Session where they re-recorded 'Naive', 'At Night' and 'Recognition', and also debuted a new tune, 'Back To Front'.

The second October session was a Raw Records demo which had them once re-recording songs from their first studio session (i.e. the one that spawned the debut single), along with a brace of new songs such as 'It's All Your Fault' and 'Smoke Your Own', which saw them rapidly moving beyond simple four chord ramalama. Nonetheless, despite the progression, their next vinyl outing was actually from the debut session, when the blazing 'At Night' ended up on the Raw Deal! compilation album.
In late '77 (possibly very early '78) they changed both lineup and their sound, with Rowland having turned wholly against punk and now pursuing a much softer direction, and sets now peppered with oldies like 'Great Balls Of Fire', played unironically.
Kevin Rowland, Evening Nail, February 1978: The audiences are now fed up with the black leather scruffiness that's been the fashion. They want a change - there's going to be one heck of a reaction against punk".
The new lineup was:
Kevin Rowland - Vocals
Ghislaine Weston - Bass
Mark Philips - Guitar
Keith Rimmell - Guitar
Bob Peach - Drums
A second Peel Session followed, on 13th February 1978 ('Ghislaine' / 'Spit On Me' / 'Smoke Your Own' / 'All The Way'), on which they sound like a completely different - and rather boring - band. It was presumably at this time that their notoriously scuppered deal with Bronze Records was on the cards, seeing as Keith Rimmell recalls (on the Punk 77 website) discussing it in the canteen at BBC's Maida Vale Studios, which is where they recorded both radio sessions. Rowland, unfortunately, considered a £20,000 singles only deal an insult, or at least that's what the rest of the band say, and turned it down (Rowland says it was nonsense that he would have rejected a record deal at the time). As a result of this - as well as Rowland's imposition of eight-hour rehearsals and his tyrannical leadership - Rimmell quit, and Kevin Archer joined. Rowland being Rowland, he would not entertain the idea of two Kevins in the group, and so the new Kevin became known as Al Archer (a better name, anyway).
Then, in June '78, Weston, Peach and Philips left also, forming Luxhound Deluxe (aka Sister Sister, Alternating and Out Of Nowhere), leaving the two Kevins (sorry, Kevin and Al) to form Dexys Midnight Runners, which they did shortly after.
(It should be noted that Alex Ogg's generally excellent No More Heroes book states "the new [five person] lineup lasted for 18 months", which in my estimation would mean that it lasted until the middle of 1979, if you can grasp that it came together in Winter '77. As Dexys was formed in Summer '78, this seems highly suspect to me.)
It's about time somebody released a proper Killjoys retrospective containing all their studio work. Overground, methinks, or Damaged Goods. Get it fucking sorted!
__________________________________________________________________________
DISCOGRAPHY
Singles & Albums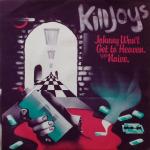 Johnny Won't Get To Heaven (7", 1977)
Extraneous Releases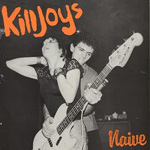 Naive (LP, 1991)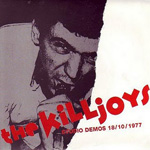 Studio Demos 18/10/1977 (7", 2002)
Bootlegs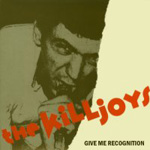 Give Me Recognition (CD)
Various Artists
Raw Deal! UK LP 1977 (Raw): At Night
Oh No It's More From Raw UK LP 1978 (Raw): Johnny Won't Get To Heaven / Naive
Spiral Scratch UK 7" 1990 (Spiral Scratch): Recognition
Punk Collectors Series Vol 1: Raw Records UK CD 1991 (Damaged Goods): Naive / Recognition / Trevors Lament
Raw Records Punk Collection UK CD 1993 (Anagram): Johnny Won't Get To Heaven / Naive / At Night
1-2-3-4 Punk & New Wave 1976-1979 UK 5xCD 1999 (Universal): Johnny Won't Get To Heaven
Action Time Vision (A Story Of Independent UK Punk 1976-1979) UK 4xCD 2016 (Cherry Red): Johnny Won't Get To Heaven
1977: The Year Punk Broke UK 3xCD 2019 (Cherry Red): Naive
__________________________________________________________________________
Links
Dexys Midnight Runners Group - Has a terrific Killjoys section. Or did. Appears to have vanished now.