Formed: Newcastle, Tyne and Wear, England, UK
Your mother sucks cockles in shells
It may have seemed like a good idea at the time, merging punk with prog rock, but it wasn't of course. It was a shit idea. Well, that's what most people thought, and so did I for a time, until I started getting into prog rock myself and realised it was a wonderful idea. Nonetheless, these brainy Geordies - who named their band after a painting by Italian artist Giovanni Segantini (1858-1899) - forged ahead anyway, winning a cult following and conclusively failing to have hit records or win critical acclaim, and made some interesting noises along en route.
Securing a one-off deal with Small Wonder and releasing the fairly hilarious Puppet Life, an aggressive pop song with extremely bizarre lyrics, ferocious angular guitars, and jerky rhythms, it practically defines the adjective "quirky".
Signed to UA, Engine of Excess was almost equally as good as the debut, with pinpoint production and a brilliant accelerating guitar riff, as well as a fantastically loopy B-Side ('Jellyfish') for which they get a Blue Peter badge.
A third single, Secrets, was a heavy-handed and disappointingly serious-sounding piece of music stuck between hard rock and a weird place; its zippy B-Side 'Brain Bomb' should have been the main song. (It was later covered by Chaos U.K. for the Punk's Not Dread compilation.)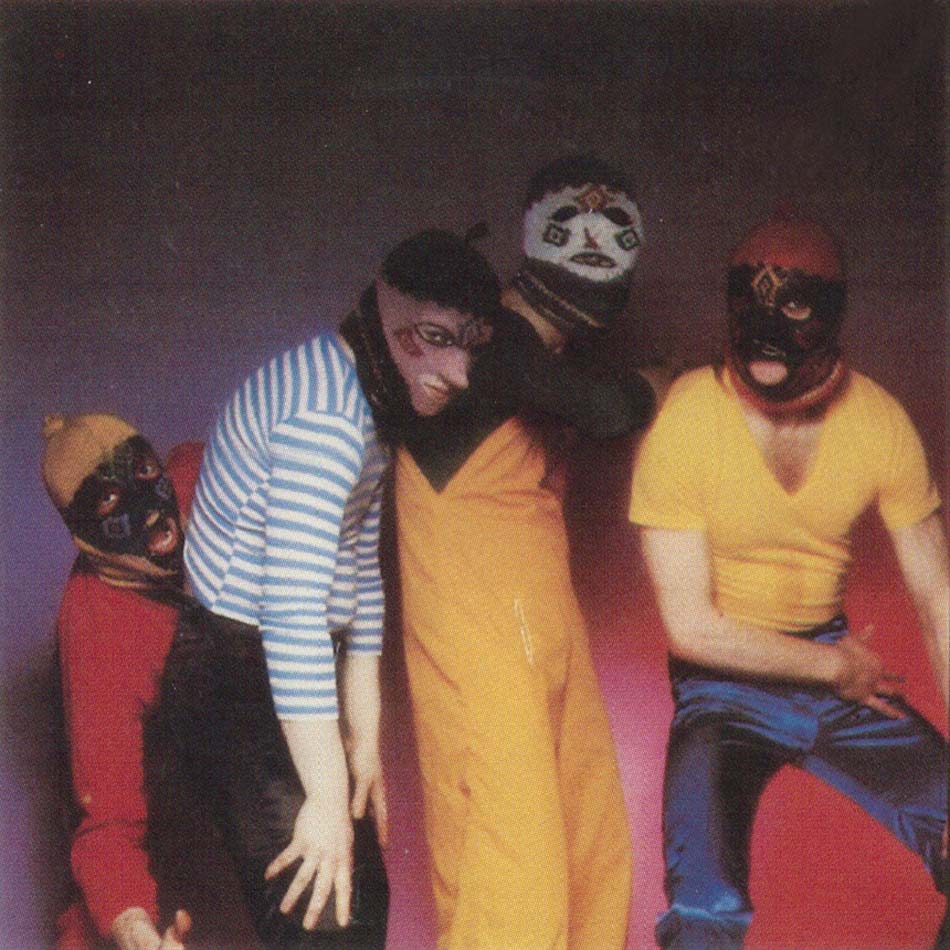 'Puppet Life' was re-recorded (in an inferior version) for Laughing Academy, which must surely rank as one of the strangest albums of the immediate post-punk years. Fiercely intelligent and obtusely political, it sounds like an album into which a lot of work has gone, but much of it is intolerably self-indulgent, with many of the ten songs coming off like mini-operas, constantly veering off in unexpected and not especially agreeable directions. When they actually become a "straightforward" rock band, as on 'Babalon' (an explicit attack on the church) and 'Excess Bleeding Heart', they can be genuinely entertaining.
In 1981 the band recorded a second studio album - Revolution By Numbers - but were kicked off the UA roster following the disastrous sales of the debut album. 1981's Gigantic Days (a concept album) was also unreleased, except as a cassette which you could obtain directly from Neville Luxury via an ad in the music press. These two finally saw the light of day when Overground dug them up in the late '90s, complimenting the latter with six extra tracks from Neville Luxury's Feels Like Dancing Wartime solo LP from 1984. Both LPs continue the first album's eclectic mix of dead seriousness and avant-garde silliness. A fourth album, 7, actually did make it to the shops, and narrowly missed the Indie Top Ten.
The band have reformed one or two times since.

__________________________________________________________________________
DISCOGRAPHY
Subsequent studio alums: 5 (2011)
Singles & Albums
Puppet Life (7", 1978)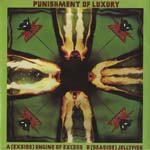 Engine of Excess (7", 1979)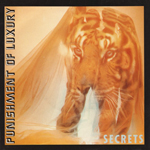 Secrets (7", 1979)
Laughing Academy (LP, 1979)
Laughing Academy (7", 1980)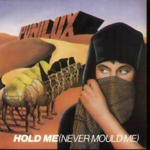 Hold Me (Never Mould Me) (7", as Punilux, 1983)
7 (12", 1983)
Extraneous Releases
Gigantic Days (Tape, 1981)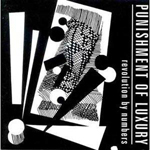 Revolution By Numbers (CD, 1997)
Puppet Life (The Complete Recordings) (5xCD, box set, 2019)
Various Artists
What's All This, John? Germany LP 1980 (EMI): All White Jack
Small Wonder: The Punk Singles Collection UK CD 1994 (Anagram): Puppet Life
Small Wonder: The Punk Singles Collection Volume Two UK CD 1996 (Anagram): The Demon
1-2-3-4 Punk & New Wave 1976-1979 UK 5xCD 1999 (Universal): Puppet Life
To The Outside Of Everything - A Story Of UK Post Punk 1977 - 1981 UK 5xCD 2017 (Cherry Red): Puppet Life
Optimism / Reject (UK D-I-Y Punk and Post-Punk 1977-1981) UK 4xCD 2019 (Cherry Red): The Demon
__________________________________________________________________________
Links
Perfect Sound Forever - Interview with Brian Rapkin
Glutton For Punishment - A Punilux article in the Guardian, no less