1988 Onwards.
Unfortunately, they wouldn't let it lie at just a few reunion shows and the group continues to this day, making new records and gigging constantly. This is actually good news for anyone who wants to see them live, as they are still an exciting live act. No Sleep Till Belfast (Kaz, 1988) and See You Up There! (Virgin, 1989), however, are concert recordings dating from this reformation period, with the Fingers sounding like they've been out of practise, particularly on the former disc, which is painfully slow. 'No Sleep Till Belfast' itself is a tongue-in-cheek rap song along the lines of the Beastie Boys, and it's terrible. TERRIBLE!

Finally getting around to making an album, Flags & Emblems (Essential, 1991) wasn't worth the wait. Apart from 'No Surrender', which could have been recorded in 1980, and 'Each Dollar A Bullet' (a condemnation of America's funding of the IRA) there isn't much to recommend this tired affair. While lyrically fiery, it is also preachy where it should be passionate, often rhetorical, and full of U2-type grandstanding. Worse, the music is uninspired and flat, gravitating towards heavy metal on several occasions, and Status Quo boogie on others.
Reduced to a trio with Cluney having been booted out (apparently for having been too metally on the previous record, although there's still some of that here) and The Jam's Bruce Foxton roped in, the next three albums – Get A Life (Essential, 1994), Tinderbox (Abstract Sounds, 1997) and Hope Street (Oxygen, 1999) - are a general improvement. Burns' hasn't forgotten how to write a catchy tune and there are traces of the old magic, but just when one thinks they may be on to something decent, they go and do something stupid, like a patronising song about unemployment, an excruciating ballad, use pan pipes, insert Mark Knopfler or Jimmy Page type guitar bridges, or turn Grandmaster Flash's 'The Message' into a woebegone rap-metal crossover. (Of discographical note: The US version of Get A Life adds the "unplugged" contents of the Can't Believe In You single and has different artwork. Both the UK and US versions of Hope Street come with different bonus CDs containing old live and studio material.)
NOTE: SLF have also been the subject of a tribute 7"/CD single, 'Barbed Wire Love - A Tribute To Stiff Little Fingers' (Sidekicks Records, 1999), which features one American band (Dropkick Murphys doing 'Nobody's Hero') and three Swedish bands (Voice Of A Generation. 59 Times The Pain and Bombshell Rocks doing 'Alternative Ulster', 'Law And Order' and 'State Of Emergency' respectively.
__________________________________________________________________________
DISCOGRAPHY - The Later Years
Singles & Albums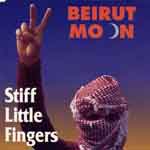 Beirut Moon (CDS, 1991)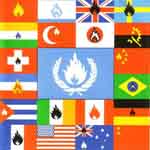 Flags & Emblems (LP/CD, 1991)
Get A Life (CD, 1994)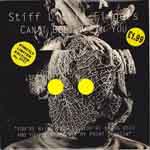 Can't Believe In You (12"/CDS, 1994)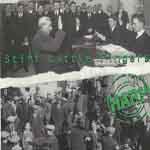 Harp (12"/CDS, 1994)
Tinderbox (LP/CD, 1997)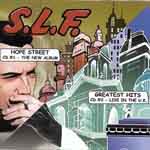 Hope Street (2xCD, 1999)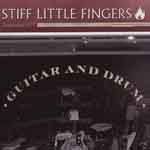 Guitar And Drum (CD, 2003)
No Going Back (LP/CD/2xCD, 2014)
Extraneous Releases
No Sleep Til Belfast (CD, 1988)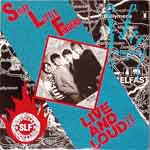 Live And Loud!! (2xLP/CD, 1988)
No Sleep Til Belfast (12", 1988)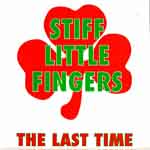 The Last Time (12", 1989)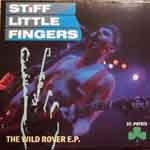 St. Patrix: The Wild Rover E.P. (7"/12"/CDS, 1989)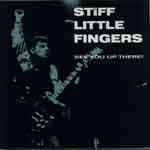 See You Up There! (2xLP/CD, 1989)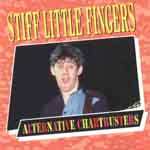 Alternative Chartbusters (CD, 1991)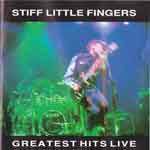 Greatest Hits Live (CD, 1991)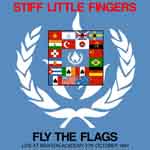 Fly The Flags (CD, 1992)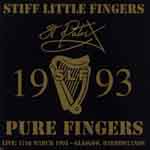 Pure Fingers Live: St. Patrix 1993 (CD, 1995)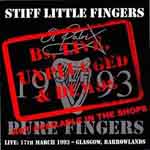 B's, Live, Unplugged & Demos (CD, 1995)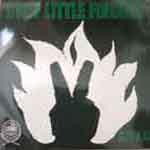 Get A Life (7", 1996)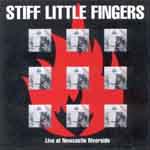 Live At Newcastle Riverside (CD, 1998)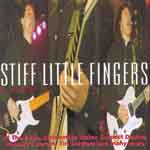 Live (CD, 1998)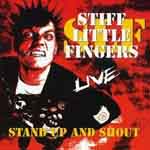 Stand Up And Shout (CD, 1998)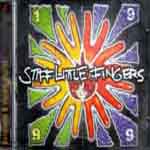 Handheld & Rigidly Digital (CD+VHS Video, 1999)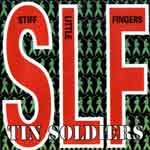 Tin Soldiers (CD, 1999)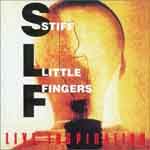 Live Inspiration (2xCD, 2000)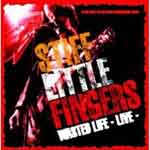 Wasted Life - Live (2xCD/2xCD+DVD, 2004)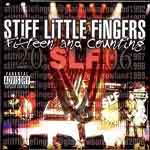 Fifteen And Counting (CD, 2006)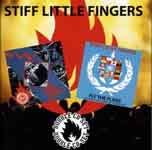 Live And Loud!!/Fly The Flags (CD, twofer, 2008)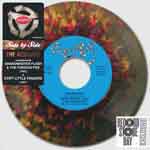 The Message (7", split with Grandmaster Flash & The Furious Five, 2015)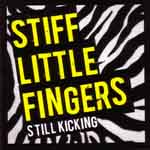 Still Kicking (CD+DVD, 2015)
Promos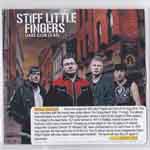 Liars Club (CDR, 2014)
Bootlegs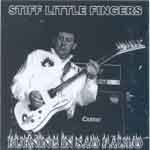 Burning In São Paulo - Live At Hangar 110 (CDR, 2000)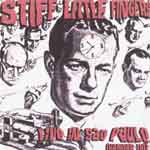 Live In Sao Paolo (Hangar 110) (CD, 2000)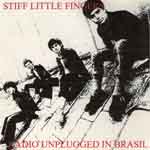 Radio Unplugged In Brasil (CDS)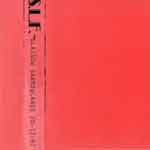 Glasgow Barrowlands 20-12-87 (Tape)
__________________________________________________________________________
Links