Formed: San Francisco, California, USA
Bona fide Californian punk heroes, the Avengers were alleged to have blown the Sex Pistols off the stage when they supported them at the Winterland Ballroom in January 1978. Which is ironic, because although the Avengers were faster, rougher, and (believe it or not) angrier, the Pistols provided the Avengers with their sonic and political template i.e. they were pissed off and vocal about it. One of their best songs, 'Second To None', was later appropriated by Jones for his post-Pistols combo The Professionals. Unwisely, he substituted Houston's superb lyrics with some really banal ones of his own ("What the hell am I doing here/Training to be a brigadier?") And, before I forget, Jones also produced for them.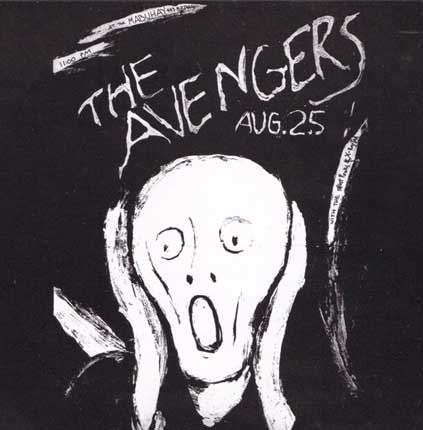 They formed in early 1977, and debuted at The Mabuhay Gardens in June. Before the year was out they had a new bassist (Jimmy Wilsey aka Jimmy Blaze) and a stunning 7" slab o' vitriol out, on fab local label Dangerhouse. The impeccable We Are The One bridled with furious energy and pushed them to the forefront of the local scene.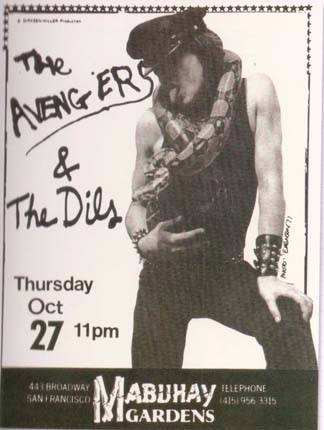 Unfortunately, despite constant gigging and occasional forays into the studio, they suffered many line-up changes and split in 1979, with the four-song Avengers 12" EP issued as a posthumous parting shot. Produced by Jones, who attempted to turn the band into an American Pistols by reigning in the insane drum attack and multi-layering the guitars, the disc featured the brilliant 'American In Me' and the simply stunning 'Corpus Christie', a punk Patti Smith-style anti-religion rant which demonstrated how far the band had come in such a short time.
Houston has remained active since the early '80s, releasing several solo albums in a folksier vein Birdboys (Subterranean, 1988), 500 Lucky Pieces (ID, 1992), The Whole World (Heyday, 1993), Karnal Apple (Normal, 1994), Cut You (Reprise, 1995), Tongue (Reprise, 1999) and the rarities collection Once In A Blue Moon (Orchard, 2000). Bassist Wilsey recorded with Chris Isaak.
Bootlegs and legitimate compilations abound. Avengers - released first in a "blue" cover then in a "pink" one - is a great introduction, with some fine unreleased songs and both EPs, although the 12" EP was badly remixed who somebody with cloth ears. The American In Me contains live and studio stuff from 1978/79, including a pair of alternate takes from the Steve Jones sessions, and liner notes by PSEUDY WANKER Greil Marcus.
Zero Hour: June 13 1979 boasts liner notes from Houston and documents one of the band's very last concerts, with ex-D.O.A. guitarist Brad Kent on board. The set contains a handful of otherwise (easily) unavailable numbers. Died For Your Sins is a superb compilation of totally (officially) unreleased material, with a few songs specially recorded by a reactivated Avengers (The Scavengers).
__________________________________________________________________________
DISCOGRAPHY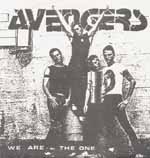 We Are The One (7", 1977)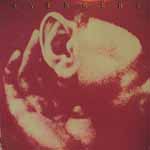 Avengers (12", 1979)
Extraneous Releases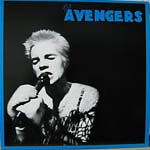 Avengers (LP, 1982)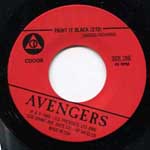 Paint It Black (7", 1989)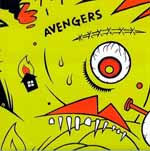 Car Crash (7", 1992)

Teenage Rebel (7", 1995)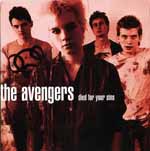 Died For Your Sins (LP/CD, 1999)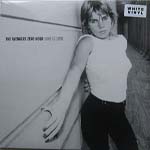 Zero Hour: June 13 1979 (LP, 2003)
The American In Me (CD, 2004)
Bootlegs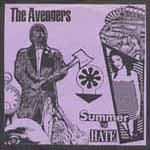 Summer Of Hate (7", 1989)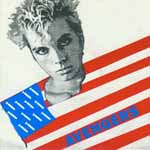 Live Whiskey A Go Go '78 (7", 1996)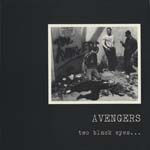 Two Black Eyes...And A Bloody Nose (LP, 1997)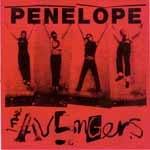 Penelope (7", 1999)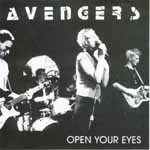 Open Your Eyes (CD, 2007)

Various Artists
Rat Music For Rat People US LP 1982 (Go!): Cheap Tragedies
Rat Music For Rat People Vol I, II & III US CD 1987 (CD Presents): Cheap Tragedies
59 To 1 Cassette Nr. 1 US Tape 1984 (59 To 1): Untitled
59 To 1 Cassette Nr. 2 US Tape 1984 (59 To 1): The American In Me
Dangerhouse Volume One US LP/CD 1991 (Frontier): We Are The One
Dangerhouse Volume Two: Give Me A Little Pain! US LP/CD 1993 (Frontier): Car Crash
Punk Anderson's Favourites Germany 2xCD 1995 (Starving Missile): The American In Me
No Thanks! The '70s Punk Rebellion US 4xCD 2003 (Rhino): We Are The One
England's Dreaming UK CD 2004 (Trikont): Car Crash
Dangerhouse: Complete Singles Collected 1977-1979 Spain 2xCD/14x7" 2013 (Munster/Frontier/Dangerhouse): We Are The One / I Believe In Me / Car Crash
__________________________________________________________________________
Links
Glad I'm A Girl
- Penelope Houston's homepage
Traxmarx - Web mag interview from 2005

Wikipedia - Avengers page