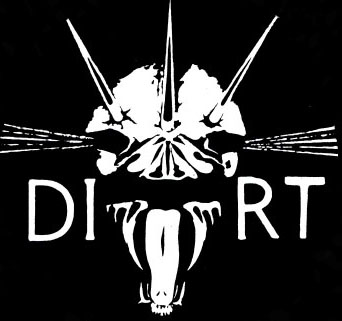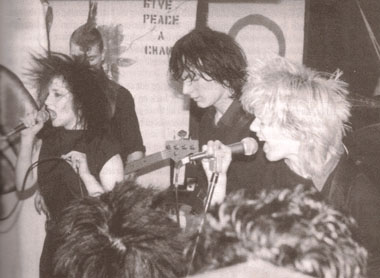 Formed: East London, England, UK
A mixed sex anarcho-punk quartet, Dirt sounded exactly like early Crass on their two records for that label. In fact, they sound so much like Crass that that four about five months I thought their debut EP was by Crass - I bought it in a second hand shop, and it didn't have a picture sleeve. Not for a second did I think, "Is this really Crass?" I always knew it was Crass. Except it wasn't, of course.
Two vocalists - one male (Gary) and one female (Deno) - yell slogans in Cockney accents over the expected white noise guitar and military drumming. Actually, Deno doesn't yell, she squeaks like a cheap doll and is alternately amusing and annoying. The Object Refuse Reject Abuse EP is slightly more welcoming than their live LP Never Mind Dirt - Here's The Bollocks, a posthumous release that even at little more than twenty minutes suffers from a major lack of variety, with an updated version of 'House Of The Rising Sun' (transformed into a deadly warning about nuclear war) that is pretty laughable but fun (sort of). Their apparent conviction and sheer energy are compensation for abysmally unimaginative lyrics like:
Democracy is a con job, they got you fooled
if you step out of line they'll have you pulled
You cant go against them it ain't allowed
So watch yourself, hide in the crowd
and:
The system is here, the system will stay
The system will rule OK

They lost momentum in the mid-'80s when guitarist Lou left to join Flux Of Pink Indians, and a new lineup recorded a really feeble album, Just An Error, and petered out after a European tour in 1986.
Deno and Gary resumed activities in the early 1990s as a much stronger sounding band: one two-day session in 1994 produced two excellent EPs: Scent Of The Kill and Beast Or Burden (split with Mankind?). On these discs Deno was not nearly as squeaky as she used to be, and their songs are surprisingly melodic and articulate high-speed punk anthems. The band split once more in 1995 when Deno quit on the eve of a European tour, leaving the rest of the group to soldier on with a replacement singer (Stacey of Mankind?).
The German Black And White LP is a comprehensive career retrospective housed in a gatefold sleeve that includes every song they recorded, including some that were never issued.
Gary later formed The Stratford Mercenaries with Steve Ignorant, Deno joined Toxic Waste.
__________________________________________________________________________
DISCOGRAPHY
Subsequent studio albums: Feast Or Famine (tape, 1993).
Singles & Albums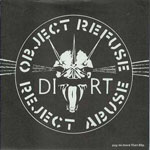 Object Refuse Reject Abuse (7", 1982)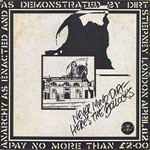 Never Mind Dirt - Here's The Bollocks (LP, 1983)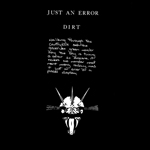 Just An Error (LP, 1985)
Extraneous Releases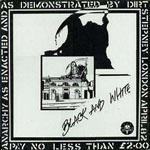 Black And White (2xLP/2xCD, 1995)
Demos Death Is Reality Today (4 Track Demo) (Tape, 1980)

Various Artists
Live 23.10.82 The Bunker UK Tape 1982 (self-released): Seal Cull / Unemployment / Slaughterhouse Rock / Mother / Slow Motion Devastation / Wargames / Anti-War / Another Filled Hole / Canvey Island / Action Man
This Is The A.L.F. - Second Edition UK 2xLP/CD 1998 (Mortarhate): Slaughter House Rock / Seal Cull
A-Sides (Part One. 1979/1982) UK CD 1992 (Crass): Hiroshima / Unemployment
Anti-War: Anarcho Punk Compilation Vol. 1 UK CD 2005 (Overground): Antiwar
Zero Hour (Consume Less Live More) UK/Europe/US LP ???? (Flat Earth/Skuld/Tribal War/Interfearance): Just An Error
__________________________________________________________________________
Links