Formed: Belgium, but is generally considered English because that's where singer Elton Motello was born
A year or so before punk began, Alan Ward played in a group called Bastard, which featured a certain Brian James on guitar, alongside Dez Lover and Nobby Goff. Bastard gigged around Belgium for a short while, but to little acclaim, their MC5-inspired racket being woefully out of step with the times. They split when James left for London and formed London S.S. and then The Damned.
At some point Ward began calling himself Elton Motello and formed a band with this name: Elton Motello. The lineup included Twink, drummer for Pink Fairies, battering the bins. In 1977, Elton Motello recorded the single Pogo Pogo b/w 'Jet Boy Jet Girl with a load of session musicians. The two very same backing tracks were then utilised by a certain Plastic Bertrand for his single 'Ca Plane Pour Moi' b/w 'Pogo Pogo'. Bertrand, real name Roger Jouret, had previously drummed with one of Belgium's first punk bands, Hubble Bubble, and they had recorded two versions of 'Pogo Pogo' on their debut LP (but this is a completely different song to the Elton Motello number - it just shares the same name). Both singles were released initially in 1977, and both were reissued a year later by numerous labels in numerous countries. The rather rude version by Elton Motello charted only in Australia, but Plastic Bertrand's version (with completely different lyrics) was a Top Ten hit all over the world. Elton Motello also issued a less rude version of the single in the UK.
The band's debut album, the excellent Victim Of Time, was released in 1978, and stands as a sublime piece of punk rock. Later pressings substituted the single version of 'Jet Boy Jet Girl' for an astonishing 7-minute version. The LP was recorded with a slew of Ward's mates, as he explains here (thanks to Larz for sending me this):
Alan Ward: Nobby Goff was the drummer of the band I had with Brian James and Des Lovett in the UK, "Bastard". The start of punk in the UK.. we did a few gigs in Europe and then Brian and Des returned to the UK. When I started recording tracks for my album (pre..Plastic) I, of course, worked with Nobby Goff, hence some of the tracks on the first album are with Nobby. Nobby had a few personal family problems to sort out and he asked if he could take a break to work things out. So, came a time when we worked with other guys (Plastic, Eve Kengen, etc. ). When I came to finishing my Motello album I called on my friends and acquaintances: Twink, Willie , Robbie Finkle, Peter, Frisoi, Pietro, who all played an important part in making the album great. Now please understand: at the time, things were flexible .. musical .. and brotherly ….. we were making music we believed in .. so everything overlaps, which may not please today's spreadsheet society, but that's how it was … and how i fondly remember it … many years later.
LP Number Two, Pop Art, was a more new wave sounding affair, with synthesisers all over the place. Elton Motello disbanded in the early '80s, but Motello himself carried on in the music biz as a producer.
'Jet Boy Jet Girl' has been covered many times since, notably by Captain Sensible and Chron Gen, in standard punk fashion. ('Ca Plane Pour Moi' was also covered many times, notably by Telex (a deadpan electronic version), The Headcoatees (garage punk stylee) and Leila K (powerful techno). Seems it's impossible to do a bad version of this song
DISCOGRAPHY
Note: 'Get The Guy' is a super-rare limited edition one-sided single released by Low Down Kids Records - only 25 pressed! The song 'Get The Guy' comes from Victim Of Time. And images of the 'I Am The Marshall' single (released in Belgium by RKM) would be greatly appreciated. Any additional/better scans of any of the records would also not go amiss.
Special thanks to Larz Gustafsson from Bizex-B for suggesting Elton Motello be included and also for his invaluable assistance with getting my facts right.
__________________________________________________________________________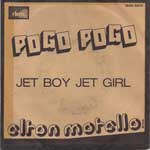 Pogo Pogo (7", 1977)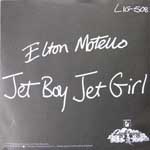 Jet Boy Jet Girl / Pogo Pogo (7", 1978)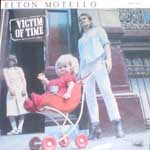 Victim Of Time (LP, 1978) I Am The Marshall (7", 1978)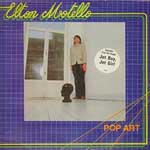 Pop Art (LP+7", 1980)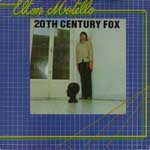 20th Century Fox (7", 1980)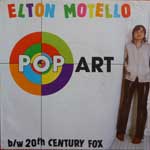 Pop Art (7", 1980)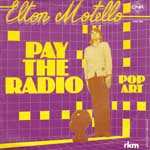 Pay The Radio (7", 1981)
Extraneous Releases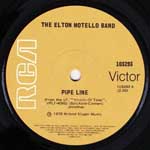 Pipe Line (7", as The Elton Motello Band, 1978)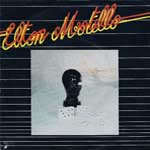 In The Heart Of The City (7", 1980)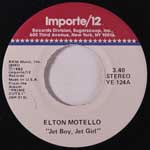 Jet Boy, Jet Girl / Kama Sutra (Come And Play With Me) (7", split with Mino, 1982)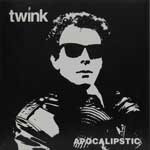 Apocalipstic (7", as Twink with Elton Motello, 1986)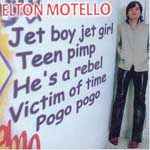 Jet Boy (CD, 2001)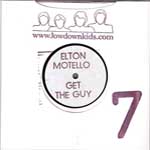 Get The Guy (7", 2005)
Promos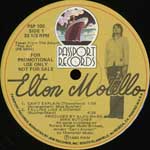 Taken From The Album "Pop Art" (12", 1980)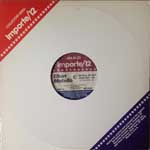 Jet Boy, Jet Girl (12", 1984)
Various Artists
Lightning Records Punk Collection UK CD 1996 (Anagram): Jet Boy Jet Girl
Young Raw Sounds UK (Rare Punk Vol 1) UK LP 1997 (Zeus): Jet Boy Jet Girl
Bloodstains Across Belgium Vol. II Belgium LP 1998 (Atomium): Jet Boy Jet Girl
Bloodstains Across Belgium Vol. III Belgium LP 1998 (Atomium): Pogo Pogo
Bloodstains Across Belgium Vol. II 28 Essential Punk Rock Blasts Belgium CD 1998 (Atomium): Jet Boy Jet Girl / Pogo Pogo
Cool Punk UK CD 1999 (New Sound 2000 Ltd.): Jet Boy Jet Girl
__________________________________________________________________________
Links
Attacking The Beat - Interview: Alan Ward and Mike Butcher
Accelerated Decrepitude - Has a very detailed analysis of the song 'Jet Boy Jet Girl'