CLICK HERE FOR AN EXCLUSIVE INTERVIEW WITH STEVE VOICE
Formed: London, England, UK


Perhaps it was the dodgy name, but this quartet never made the inroads it had the potential to do so, despite early support slots to The Stranglers (with whom they shared an aggressive vocal approach and an inbuilt antagonism towards the general public) and major label backing. An endorsement from Heather McCartney was not a help!
Or maybe it was a slightly unfocused sound.
On one hand they would whack out speedy Drones-type guitar racket, accentuated by Riff Regan's bull-in-a-china-shop delivery. On the other they played a kind of Who-influenced rock blather, albeit with Pistols-y punch. All things considered, they were actually better when they took things slowly, as their faster numbers seemed too generic by half. They had a handful of perfectly viable songs on their only album, Animal Games, which should be considered a lost treasure of punk's golden age. Unfortunately, the band split up simultaneously with its release.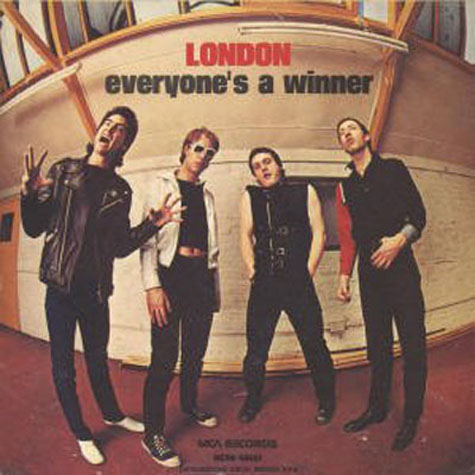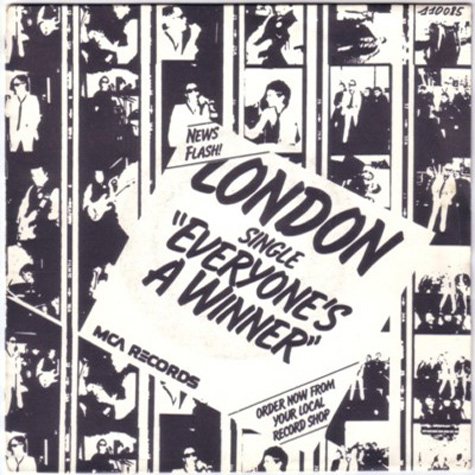 ABOVE: Dutch and French Picture Sleeves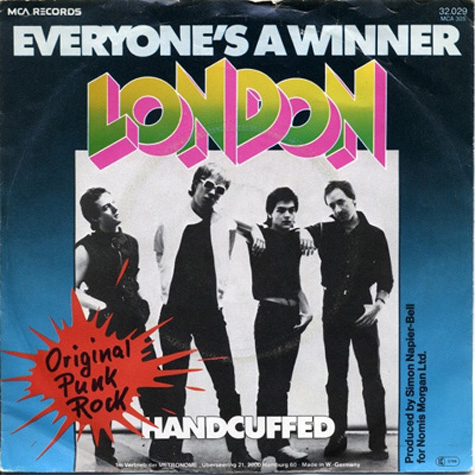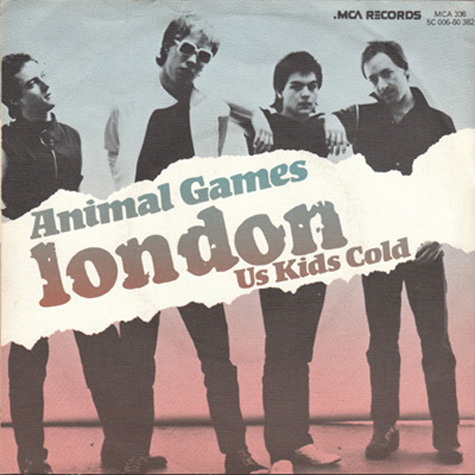 ABOVE: German and dutch Picture Sleeves
Years later their drummer Jon Moss, who'd been a member of The Damned and The Clash and later joined the unlamented The Edge, achieved fame as Boy George's lover and band-mate in Culture Club.
The Punk Rock Collection contains all of their recorded works apart from the shortened, censored single version of 'Summer Of Love' ("the summer of love was in 1967, '68, '69, 70/one, two, three, four, five, six, seventy-sevaaaaaaaaaaaaaaaaarrrrrrrggggggggn". 'Everyone's A Winner' is better here than the slightly neutered album version, while 'Friday On My Mind' is a typically camp cover version.
The band reformed circa 2010 for gigs and occasional studios forays, including a new LP (Reboot, 2012). There is also an "official bootleg" from 2010, Get Out Of London.
Vesa Vahtera: "Some say there's CD called Best Of London, but I have never seen it, released in Nederland and Germany 2002". If anyone can confirm this...?
DISCOGRAPHY
Subsequent studio albums: Reboot (2012).
Singles / Albums
Various Artists
A Revista Pop Apresenta O Punk Rock Brazil LP 1977 (Philips): Everyone's A Winner
Meet The New (Punk) Wave Holland LP 1978 (EMI): Animal Games
Links
London - Official Homepage
Punk 77 - Band bio etc etc
Detour Records - Detailed discography (great)