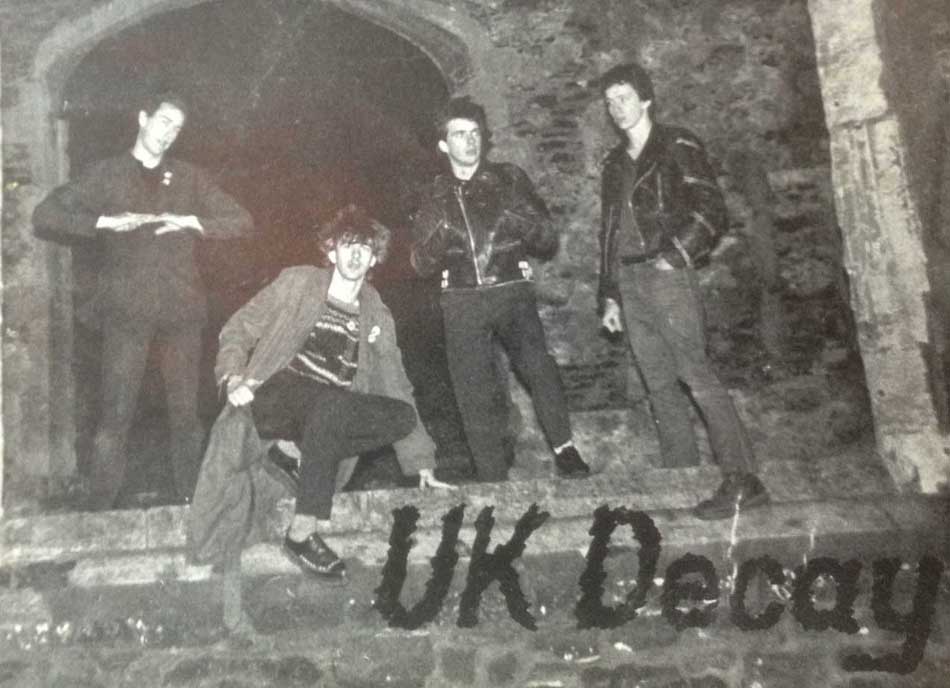 Formed: Luton, England, UK
A widely influential post-punk/Goth band, UK Decay evolved out of The Rezistors, a standard-issue punk band formed in 1978. Singer/guitarist Steve 'Abbo" Abbott, bassist Martin 'Segovia' Smith and drummer Steven Harle formed UK Decay in 1979, and were more of the same: mid-speed, sort-of-plodding doom-laden but semi-melodic punk and there's nothing wong with that. They recorded their first single, a split release with another local band, Pneumania. It received scathing reviews from the music press and all 1,000 copies sold in double quick-time. Spon immediately left Pneumania and joined UK Decay.
Immense cult-level popularity followed them throughout their career, as they gigged relentlessly and scored a string of hit Indie singles, moving with each release into murkier, broodier and - some would say - more pretentious waters. The Black 45 EP from 1980 caught them in their transitional punk-to-goth period, with the main cut a melodramatic tale of witchcraft, the rest a more normal-sounding batch of political songs ('Message Distortion') as well as the much more bouncy 'Disco Romance'. Throughout, comparisons with early Adam & The Ants - partly due to Abbo's semi-camp vocals and the scratchy guitars - are self-evident. The pick of these early 45s, however, would have to be the superb anti-war anthem For My Country, which spent a staggering 32 wks in the Indie Charts. No wonder it was selected for the Punk And Disorderly compilation in 1982.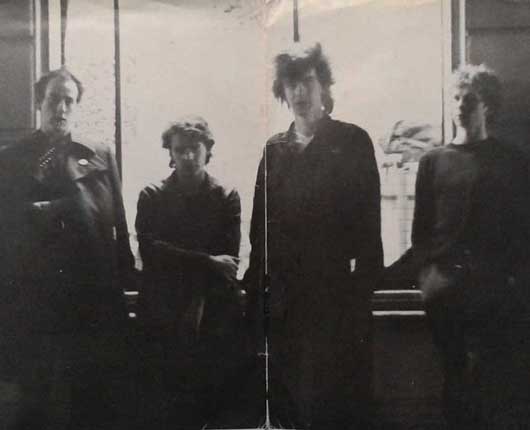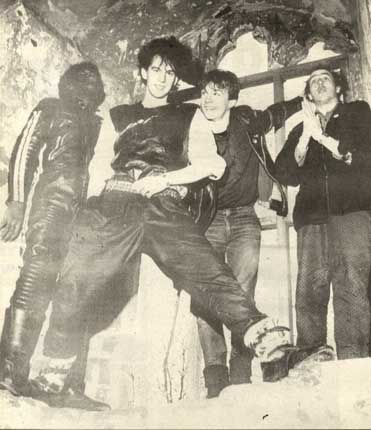 ABOVE: UK Decay in 1980 (Left) and 1982 (Right)
In early 1981, following a tour supporting Yank visitors Dead Kennedys, Segovia left the group, with the unbelievably tedious Unexpected Guest 7" as his parting shot. During the next few months the band went through a pair of temporary bassists - Loraine 'Lol' Turvey (ex-The Statics) and Creeton Kaos (who was currently in US hardcore act Social Unrest) - whilst preparing for their long-playing debut, For Madmen Only. Kaos had subbed for Segovia during UK Decay's US tour that April, but he left during the recording sessions for the LP, and so the record was completed with Ed 'Twiggy' Branch. By now the band had morphed completely into annoying dirgey goth irritants, and the resultant LP wasn't exactly a laugh-fest. It was a big hit, though, even amongst punks, and especially amongst punks who had tired of the likes of The Exploited. The LP was promoted with a tie-in single, Sexual, which had the good sense to be short enough to be tolerable.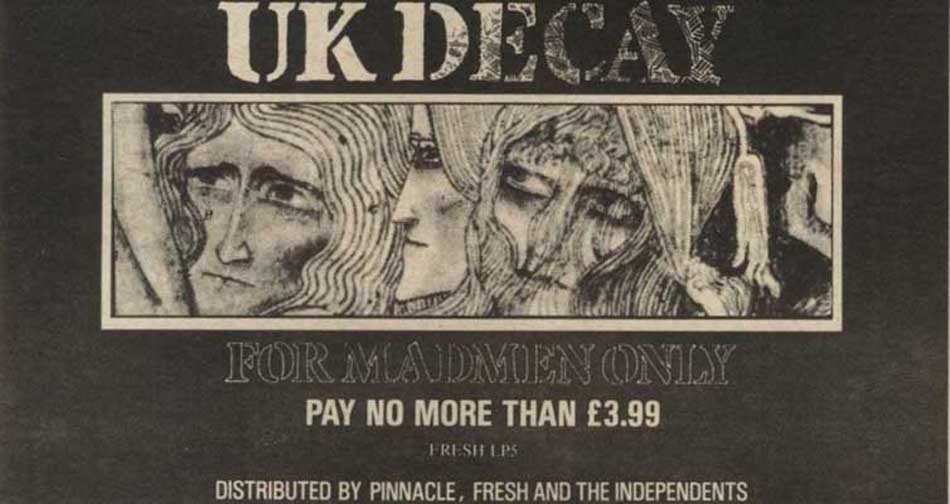 This lineup remained stable as the band signed with Corpus Christi for the Rising From The Dread 12" EP. Another big hit with goth kids (check out the ten-minute 'Werewolf'), it proved to be their last studio effort. The band called it a day in late 1982, bowing out with a farewell gig at the Hammersmith Klub Foot in on the day before New Year's Eve, which they immortalised on the A Night For Celebration tape.
After the split Abbo, Harle and Branch continued to plough a similarly (in fact, even more boring) furrow with the even gothier Furyo, as did Spon, who formed In Excelsis.
__________________________________________________________________________
DISCOGRAPHY
Subsequent studio albums: New Hope For The Dead (2013).
Singles & Albums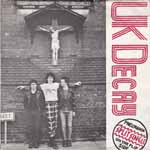 UK Decay / Pneumania (7", split. 1979)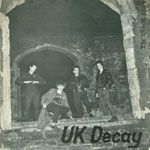 The Black 45 EP (7", 1980)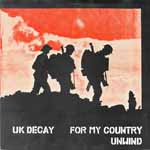 For My Country (7", 1980)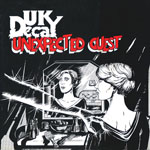 Unexpected Guest (7", 1981)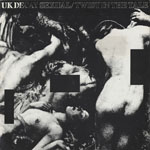 Sexual (7", 1981)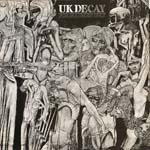 For Madmen Only (LP, 1981)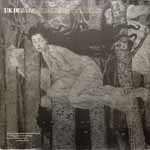 Rising From The Dread (12", 1982)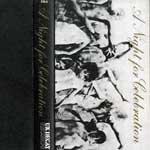 A Night For Celebration (Tape, 1983)
Extraneous Releases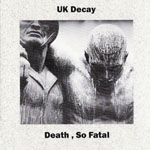 Death, So Fatal (CDR, 2007)
Music Machine/Excess Club (Early Live Bootleg) (CD, 2013)
Various Artists
A Fresh Selection UK LP 1981 (Fresh): Unwind
Punk And Disorderly UK LP 1982 (Abstract): For My Country
Cascades 82 France Tape 1982 (VISA): For My Country

The Whip UK CD 1994 (Jungle): Slave-Drive [this track actually by Slave-Drive, not UK Decay!)
Rough Trade Shops - Post Punk 01 UK 2xCD 2003 (Mute): For My Country
Silhouettes & Statues (A Gothic Revolution 1978 - 1986) UK 5xCD 2017 (Cherry Red): The Black Cat
Messthetics #3 - UK '78-82 - D.I.Y Bands: Th-to-Va US CDR ???? (Hyped To Death): Car Crash
__________________________________________________________________________
Links
UK Decay - Homepage