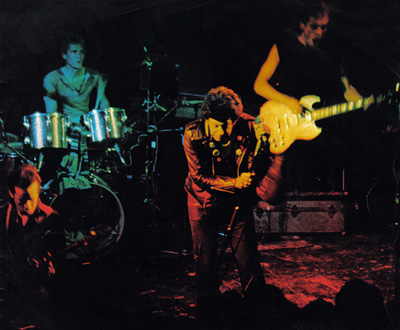 Formed: London, England, 1977
In their first ever interview in 1976, Eater famously decided the Sex Pistols were "too old." Sadly, history does not record what Andy Blade and co first thought of the U.K. Subs when they trod the boards at the Roxy in 1977: their singer Charlie Harper was well into his thirties, and "sang" about living in a car and filling in forms for the benefit office. Surprisingly, he'd been playing in blues bands since the mid-60s, but it wasn't until the rise of punk that he found a home for his dubious singing talents.
Once the initial fuss had died down and the best punk bands either split or moved to America, the British punk audiences readily accepted the Subs into their hearts as one of the few remaining holders of the torch. They did not play new wave and were beery street urchins far removed from the dour post-punk crowd. Their music was spunky, catchy, fast and chugging, and songs covered such relatable topics as dodging paying the TV license, sex, getting hassled by the man, war, and life in the big city. Even more so than the Ruts, Angelic Upstarts, Sham 69 and Stiff Little Fingers, they were the punk band of the late 70s and early 80s, until the hardcore gnashings of The Exploited and Discharge made them seem more like a relic of the early punk years than something entirely new. Nonetheless, they remained popular and sold many records until 1983, whereafter they kind of fell below the radar.
Their line-up was never stable for long, but they were undoubtedly at their best when Nicky Garratt played guitar, Paul Slack played bass and Pete Davies drummed. This was from 1978 to 1980, whereupon the rhythm section was replaced. At their strongest during these early years (78-82), they never strayed far from playing basic 1977 punk but since the mid-80s have been doing it with much less zip.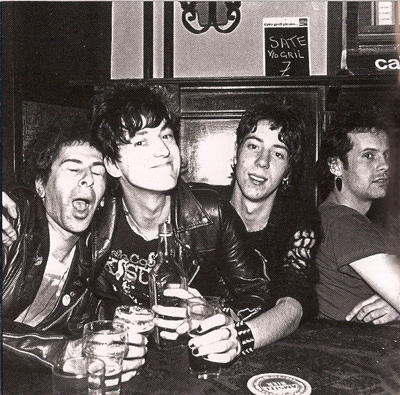 Following the high-selling C.I.D. 7" in 1978. they signed with RCA subsidiary and embarked on a four year spurt of high productivity and widespread commercial success. Another Kind Of Blues and Brand New Age are the U.K. Subs albums to buy, with the lads charging through 31 bona fide top-of-the-second-division second wave punk, with slashing guitars, shouted Cockney vocals and, almost without exception, a great lyric (Harper is one of punk's most underrated lyricists, capable of wit, insight and unflinching realism). The records spawned a brace of charting singles, including such recognised classics as 'Stranglehold', 'Tomorrow's Girls', 'Warhead' and 'Teenage'.
Recorded with the new rhythm section (Alvin Gibbs and Steve Roberts), the purple vinyl live LP Crash Course captured the band at the height of their powers, with 20 of their best numbers played with maximum vim. Hardly slick, this captures all their anarchic glory, and a bonus 12" single includes four more live numbers. This lineup hung around for the much weaker Diminished Responsibility, which sold fairly well but proved to be their last hit record, and the superb Endangered Species , which they released for the NEMS label in 1982. The Shake Up The City EP (recorded with a new drummer) in 1982 marked the last time they sounded like a top band.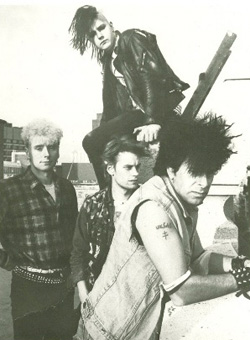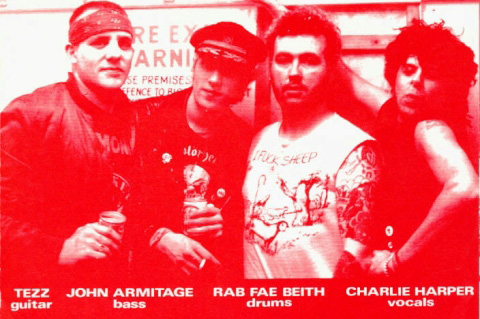 The band seemed to fall completely apart during mid 1982, but harper soldiered on with an entirely new band, but releases for the next six years or so badly missed the distinctive Garratt touch: Flood Of Lies was pretty good if sloppy sounding, but by the time of Huntington Beach the group sounded tired and the recording budgets were audibly decreasing. Following an unsuccessful "original lineup reformation" on 1988's Killing Time, the band ploughed along, with Harper and an ever revolving lineup trudging through shoddy messes such as Mad Cow Fever, Normal Service Resumed and Occupied.
Harper, Garratt and Gibbs reconvened in 1996 for a pair of albums they recorded simultaneously: Quintessentials and Riot. Reviews were favourable but before long Harper was going at it with more pick up bands, and that's the way the band has been going ever since, with Garratt re-appearing every now and again. Unfortunately they seem stuck in a permanent rut, re-living glory days by playing punk festivals and churning out live albums and - worse - covering their own material.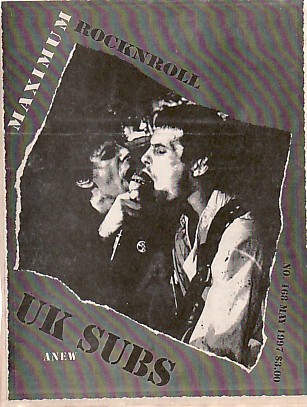 Don't let anyone tell you otherwise: between 1978 and 1983 they were the bollocks.