Formed: South Shields, Tyne and Wear, England, UK

One of my all-time favourite bands, I always thought that the Upstarts were VASTLY underrated. They peddled an intensely angry form of social(ist) commentary, railing against their deprived upbringing in the South Shields council estate in Tyne and Wear, and laying into authority figures such as politicians (Tories especially, although later the Labour party), the police, the army, and so on. Like Sham 69, they were the real working class voice of Punk, and like Sham suffered from a small right-wing following despite their staunchly anti-racist stance. As time went by and their star waned, they nonetheless continued to make excellent music (even when stuck in a rut), and even added genuine pathos and sentiment into their lyrics.
The Upstarts had a major focal point in Mensi, who could rant and shout better than he could sing, and who dripped absolutely heartfelt passion. Their strongest lineup also featured Mond, a meat and potatoes guitarist of some note, and Decca Wade, who was a very good drummer indeed. Along with Chelsea and Sham, I feel that the Upstarts have never received the mainstream acclaim they deserved: like Gene October, Mensi could take a commonplace subject and put an intriguing twist on it, and his cohorts knew how to bang out a quality tune with it. They were social realists, like Sham 69, and sang about the street as only real street urchins could. They battled with the police, were the scourge of local councils, and were also involved in violent confrontations with Nazis - Skrewdriver in particular. They hated the fascists, and were especially dissatisfied with the recently elected Thatcher, who more than anyone was responsible for decimating the way of life for millions of working class people.
They courted controversy throughout their whole career. Their debut single, the coruscating The Murder of Liddle Towers, was issued on their own label in 1978 and immediately banned.
Mensi: "Liddle Towers was our protest single. It was the story of a boxing coach who was arrested for being drunk and disorderly. He was examined by a doctor and was perfectly healthy. Then in the morning was discovered dead and had injuries which the police surgeon described as being similar to that of a person who had been in a serious 70 miles-an-hour head-on collision. His injuries were absolutely horrific. He was basically kicked to death.
"We done a couple of shows and got the money together and we pressed 500 singles, and then Small Wonder/Rough Trade re-released it, and it got to number one in the indie charts. With no radio play. Apart from John Peel, nobody else played it, and it was actually banned off any sort of play list in the northeast. Fair play I say."
ABOVE: Mojo 100 Punk Scorchers! October 2003
Their antics included kicking a pig's head around the stage, calling for their audiences to batter the fuck out of mods and soul boys, and ensuring that their gigs often ended in a riot (or at least a respectable bout of fisticuffs). As their infamy spread, they even managed to land a prison gig after conning the governor into believing they were a religious band.
As Garry Bushell told Punk 77: "The Upstarts got the last laugh though when in April '79 they conned a Prison Chaplain into inviting them to play a gig at Northumbria's Acklington Prison (where ironically Keith Bell had finished his last sentence). 150 cons turned up to see a union jack embellished with the words 'Upstarts Army', a clenched fist, the motto 'Smash Law And Order' and a pig in a helmet entitled 'PC Fuck Pig'. The band hadn't managed to smuggle in a 'real' pig's head (they usually smashed one up on stage) but the cons revelled merrily in the wham-bam wallop of rebel anthems like 'Police Oppression', 'We Are The People' (about police corruption), and a specially amended version of 'Borstal Breakout' retitled 'Acklington Breakout'.
The Daily Mirror splashed with 'Punks Rock A Jailhouse' (wrongly identifying me as the band's spokesman.) The Prison Governor and local Tories did their nuts, with Tynemouth MP, the appropriately named Neville Trotter, condemning the gig as 'an incredibly stupid thing to allow'. Only Socialist Worker printed a true record of the gig, quoting Mensi telling prisoners they'd be better off in nick if Thatcher got elected that summer, and urging punks to vote Labour as 'Thatcher's government will destroy the trade union movement'. (In reality Mensi's brand sub-Scargill patriotic socialism was far removed from the SWP's revised Trotsky-lite posturing)."
Securing deals with Warner Bros and EMI ensured them large record sales (for this type of band), but their uncompromising stance made them an odd choice for these conservative labels. They despised racists and were extremely focal on this point, but were often accused of this themselves despite no evidence to support such a claim. Gigs were marred by violence. They aroused much media interest when they became involved in a struggle involving local gangsters and shootings. And they were extremely badly behaved (tsk tsk).
Though they offered nothing for intellectuals or arty types, the Upstarts came out with all cylinders blazing and stayed angry, even when bowing to record companies. In 1978, when the original punk bands had started playing at pop stars, going arty or disappearing, bands like the Upstarts, U.K. Subs, Ruts and Stiff Little Fingers let it be known that punk was still in good health, still connected with "the kids" and could still produce good music.
They were integral to the development of Oi! (though Mensi would HATE this suggestion) and hardcore, and played a part in shaping the sounds (and look) of American hardcore as well.
History Part 1 (1977-1980) - The Warner Brothers Years
The band was formed in the summer of '77 by Mensi and guitarist Raymond 'Mond' Cowie, along with bassist Steve Forsten and a powerful drummer called Decca Wade (although his mum probably called him Derek). Their live debut was at the Pudsey Hudson Youth Club, and they made their vinyl debut in May 1978 with the aforementioned 'Liddle Towers', which was described by Melody Maker as "Thug Rock, clumsily played and clumsily conceived". Released on their own label, Dead, in very limited quantities, it is now almost impossible to find. Indeed, even by late 1979/early 1980 it was impossible to find, so Small Wonder teamed up with Rough Trade to re-release it in large quantities.
They enlisted the services of a manager, in this case local villain Keith Bell. As Mensi told Chris Bohn for Melody Maker in August 1979:
They're really thick up North. It was the hip thing to throw punks around. They say it takes two or three years for things to reach there. I used to get some stick, but it's all changed now. We brought Bell in for security, really, to stop us getting filled in. He had a hard reputation.
Bell's aggressive managerial style was enough to cause Mensi and the lads to (eventually) give him the heave-ho and move to London, partially to escape Bell, partially to escape constant police harassment, partially because of being banned everywhere, and partially because the capital offered them more opportunity to progress.
They followed the single with a Peel Session in October '78, by which time Decca had been replaced by Sticks Warrington. On the session the band played four songs, 'We Are The People', 'Student Power', "youth Leader' and 'Upstart', an embryonic version of what would be their second single. They were signed to Jimmy Pursey's JP Productions. The plan - to record a demo and use Pursey's leverage to secure a deal with Polydor - went tits up following an incident involving Pursey, a security guard and a snowball fight (see my interview for the full story). Instead, they signed to Warner Bros, and in April '79 scored a surprise Top 40 hit with the incredibly angry I'm An Upstart, which was pressed on 7" and 12" formats. The follow-up single, Teenage Warning, even scraped into the Top 30 that August, as did their debut album, also called Teenage Warning (1979).
ABOVE: Advert from NME (left), Lyrics (middle) and article (right) from from Smash Hits May 1979. All images are clickable.
ABOVE: More lyrics from Smash HIts. All can be clicked to enlarge. See the full mags on Like Punk Never Happened.

They rounded out the year with another blazing and topical 45, Never `Ad Nothin', based on the true story of an 18-year-old youth who held a man hostage at an Essex pub and was shot dead by the police as a result. The single was met with some scathing reviews ("incredibly unoriginal and boring", according to Smash Hits), but still sold enough to narrowly miss the Top 50.
Steve Forsten left the group in early 1980 and was replaced first by Ronnie Wooden, who played on the rollickin' Out Of Control 7", and then by Glyn Warren, who joined in time for LP Number Two, We Gotta Get Out Of This Place, which emerged in April 1980. The relatively restrained title track from the album was also issued as single, and although all of these records continued to sell, they sold in smaller quantities than the records they released in 1979. However, the company had obviously grown tired of their shenanigans - getting banned from Top Of The Pops, gig violence, and their involvement in a violent vigilante assault in Sunderland - and dropped them a month after the LP's release.
Of the aforementioned vigilante incident, Mensi has this to say:
What are you gonna do with gangsters or bullies when your actual family are threatened? How you gonna police that? When someone's threatened to kill you what do you actually do? 'Shotgun Solution' is what we done. It was a solution to a problem because at the time the police didn't want to be involved. Nobody else wanted to be involved, it was like family and friends against gangsters. I said, "Fuck the police, let's just do it worselves", and we became judge, jury and executioner, all in one fucking night. "What do you think? Guilty! Sentence? Death! Right, let's get off and let's do it!" That was me: little bit wild, little bit bad-tempered, but just such a lover boy now it's unbelievable, it's actually quite shocking. People look at me now and go, "Ahh, he's so nice and effeminate." I have been compared on numerous occasions to Ashley off Coronation Street because of me lovin' gentle nature, especially towards women, I just ooze romance".
History Part 2 (1980-1982) - The EMI Years

In 1980 EMI Zonophone, then snapping up every UK punk band they could get hold of, coughed up the readies and financed a string of excellent singles. The SLF-style Last Night Another Soldier came out in July, and marked the last time Sticks Warrington's played with the band. He decided to leave after they allegedly sold his drum kit for £20 without asking him.
Mensi: We found Stick's diary and Mond was reading out the words "oh my God I love her so much, I can't live without her" and all that crap. It's about his girl friend Karen who lives in Liverpool. It said in his diary that he was going to sell his drum kit and give her the money so he could see her smile. But we sold his drum kit and we smiled.
Stix was made welcome in the arms of the Cockney Rejects. Paul Thompson, meanwhile, had decided to leave Roxy Music rather bizarrely joined the Upstarts. (Decca Wade mad a brief comeback, if the liner notes for The BBC Punk Sessions are to believed, to play on a Peel Session that October.)
Thompson stayed with the Upstarts for two singles. The first was November's misunderstood anthemic ballad England, their first major label single to not chart. The reasons were obvious: it received bad press (chiefly accusations of blind misguided nationalism) and was a sharp turn away from the punk rock of previous, delighting instead with acoustic guitars and a stately grandeur befitting of a would-be alternative national anthem. The B-Side, 'Sticks Diary' was a much rougher affair, a cruel mocking of their departed drummer filled with what sounds very much like quotes from his diary.
The "kids are united" style celebration of Kids On The Street came out in January 1981, and was their last ever single to crack the national charts. Decca Wade returned to the fold soon after, and in March they issued the protest song I Understand. Like 'Liddle Towers' and 'Never 'Ad Nothin'' it was a tale of death at the hands of the UK police, but this time set to a dub/reggae tune. Despite great lyrics, a strong melody and backing vocals from Jake Burns (SLF) and Terry Sharpe (The Starjets), this was never going to generate any airplay at all, and probably didn't.
Their adventurous third album 2,000,000 Voices came out in June 1981, and featured all four of the band's previous A-Sides, as well as 'Gus For The Afghan Rebels', which had appeared on Oi! The Album (along with 'Last Night Another Soldier'). Broadening their palate to include ska, reggae, a string section and (gasp!) a piano ballad with none other than Honey Bane singing a duet with Mensi, it is often considered their best record. Amazingly, all this experimentation did nothing to dilute their vitriol and the LP narrowly missed the UK Top 30 during its brief 3 week chart stint. (During this period the band recorded their third and final Peel Session, which included a re-recording of 'Liddle Towers' sarcastically entitled 'New Values').
September 1981 saw the release of their last LP to make the national charts, Live, and their first release with new bassist Tony Feedback. (Glyn Warren had been warned he would go deaf if he continued to play in the band - see Smash Hits clipping on the right.) The record was well-recorded and a nice summation of their career thus far, and came with a bonus flexi-single containing a version of 'White Riot'.
Despite substantial sales, their knack for generating controversy and rucking scuppered any real chance of major mainstream success, and things started going askew when they successfully managed to alienate their entire fanbase with a terrible soft-reggae single (Different Strokes) and March 1982's bizarre Still From The Heart, where they had caved in to EMI's attempts to push them into a pop direction. The resulting album, recorded with pop producer Steve Levene was an absolute flop (their first not to chart) and the Upstarts were duly "freed" from the contract. Anyone listening to the superb four song demo - 'Action Man', 'Cry Wolf', 'Soldier' and 'Gonna Be A Star' - they had recorded prior to recording the LP, would have to feel a sense of loss for the blistering LP 'Still From The Heart' could have been. (A gig they played in Canada with The Professionals that summer demonstrated that while they may have wimped out on vinyl, in the flesh they were still obnoxious as hell: the band were pissed and the show ended in a full-scale riot. Read about it here!)
History Part 3 (1982-Present) - Back To Obscurity
ABOVE: The band in 1983, left, and an article from Punk Lives Issue 5, 1983 (click to enlarge interview).
The band responded swiftly to the devastating news. First, they recruited a second guitarist, Brian Hayes, and went back to the indies, where they remained for the rest of their stop-and-start career. Anagram, then one of the country's most supportive punk labels, released their next single, the brilliant Woman In Disguise, which featured Paul Thompson on drums and won them their best reviews and sales for years. It was promoted by a rather strange promo video, shot in black and white, which almost helped make the single a hit in the proper charts. The followed this success in May '83 by releasing one of their best albums, Reason Why?, and another corking single, Solidarity, all of which performed well in the indies. However, Mond - who'd been playing with the band since its inception, remember? - quit and the band almost split, with Mensi getting a job as a taxi driver before deciding that was a shit way to earn a living.
As a result, Mensi and Hayes soldiered on gamely, but for the rest of its career the group suffered from low budgets and lineup instability. From 1984 to 1987, the band was Mensi, Hayes and whoever was available, even if that was Max Splodge (who played bass and then drums). The next release for the band actually didn't feature Splodge: Not Just A Name featured a guy called Nick The Blond doing the bin battering and some bloke called John The Boy on keyboards. Mining the same lyrical concerns as 'Last Night Another Soldier', although with a mite less punch, the single also came out as a 12" featuring three raucous live tracks.
Next up was the comparatively poor (but by no means bad) Last Tango In Moscow, released in 1984 on a tiny independent, Picasso Records, with Splodge on bass and backing vocals, Ronnie Rocka (ex-Crabs) on guitar and Derwent Jaconelli (ex-Case and Long Tall Shorty) on drums. While 'Jarrow Women' and 'I Think It Should Be Free' were typically impressive, Max's 'Rude Boy' was a definite low point for the band, and 'Machine Gun Kelly' (extracted for a single) was clunky and dull.
ABOVE: Flyers for US shows between 1982 and 1985. All grabbed from flickr.
Despite their diminished visibility in the mid-'80s, the Upstarts still had a few more SHOCK! HORROR! news stories in them. 1985's Brighton Bomb EP - recorded Jaconelli-less with Max on drums - saw them earning two-page spreads in the tabloids for allegedly reveling in the IRA's bombing of the Tory Convention at the Grand Hotel in Brighton. The Sun particularly disliked the cover art, with Maggie astride a stick of Brighton rock, her limbs reduced to blood-spurting stumps. The song itself was actually quite ambiguous.
While the badly recorded and poorly mastered (at the wrong speed) Power Of The Press (1986) passed without much interest, October 1987's Blood On The Terraces was then slated for glorifying footie violence, and a major riot ensued at 'The Main Event' gig in 1988, a showcase for Oi! bands.
However, by the end of the decade they had all but come to a grinding halt, and although they never officially split, the last twenty years has seen sporadic gigs and only two new full albums, both underrated and both excellent, Bombed Out (1992) and Sons Of Spartacus (2002). Mensi carried on working (chiefly as a builder), but the band never really split, they were just far from prolific. In 2006 Mensi announced he was quitting, saying:
I am resigning from the band, I don't have one particular reason, I have many. Some are very personal, others are not. My health has not been at it's best lately, then to cap it all, certain promoters accuse me of planning my sickness. Sometimes I feel as if I'm pissing against the wind. I'm pissed off with the moaners. I have lost the heart to do it. For the shows that have been booked I will have my good friend and comrade, Chris Wright to stand in for me. I will say goodbye to my true fans by doing a couple of local shows. I will do these shows for a very minimal amount. I wont take any money personally, just expenses for rest of the lads. I will make it on a Saturday night and I will try to hire a place for the weekend, so that anyone who travels any distance can bring a sleeping bag and crash on the floor of the venue. That's if anyone gets any sleep as I want a damn good piss up. As soon as I am fit and well I will start looking for a suitable venue and give everyone as much notice as I can. Please give little Chrissy Wright your support.
Fortunately common sense prevailed and Meni re-joined the band in late 2007. In 2011 they released a split album with fellow Geordies Crashed Out (The Dirty Dozen), and in 2014 a split single with Canadians The Prowlers, the latter to coincide with their first Canadian shows since 1982.
__________________________________________________________________________
DISCOGRAPHY
Subsequent studio albums: Bombed Out (1991), Sons Of Spartacus (2002), The Dirty Dozen (split with Crashed Out, 2011), Bullingdon Bastards (2015).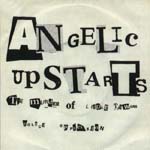 The Murder Of Liddle Towers (7", 1978)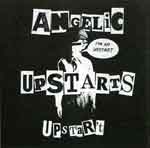 I'm An Upstart (7"/12", 1979)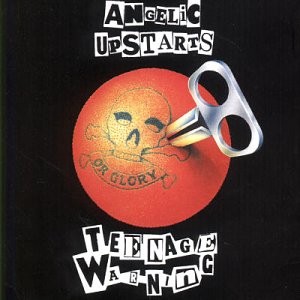 Teenage Warning (LP, 1979)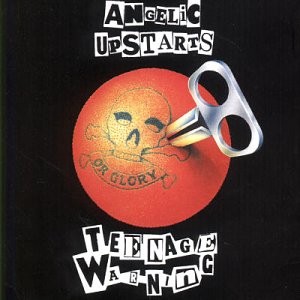 Teenage Warning (7", 1979)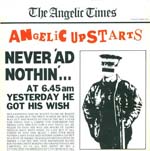 Never Ad Nothin' (7", 1979)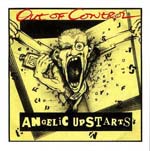 Out Of Control (7", 1980)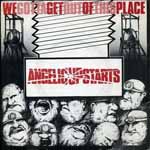 We Gotta Get Out Of This Place (7", 1980)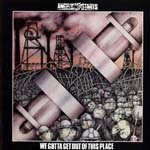 We Gotta Get Out Of This Place (LP, 1980)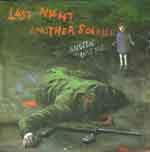 Last Night Another Soldier (7", 1980)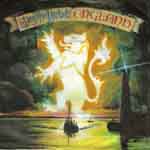 England (7", 1980)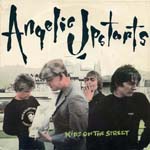 Kids On The Street (7", 1981)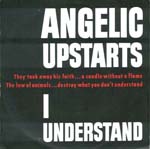 I Understand (7", 1981)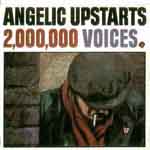 2,000,000 Voices (LP, 1981)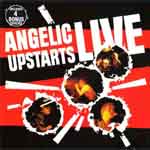 Live (LP+7", 1981)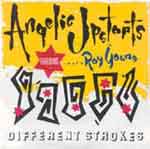 Different Strokes (7", as Angelic Upstarts featuring Roy Young, 1981)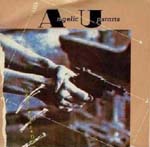 Never Say Die (7", 1982)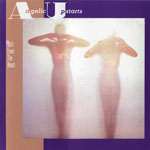 Still From The Heart (LP, 1982)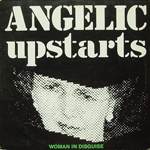 Woman In Disguise (7"/12", 1982)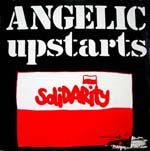 Solidarity (7"/12", 1983)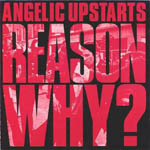 Reason Why? (LP, 1983)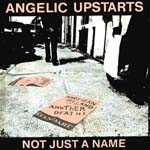 Not Just A Name (7"/12", 1983)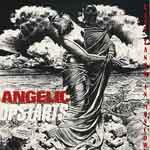 Last Tango In Moscow (LP, 1984)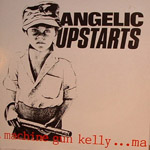 Machine Gun Kelly (7"/12", 1984)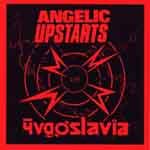 Live In Yugoslavia (LP, 1985)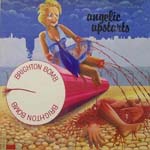 Brighton Bomb (12", 1985)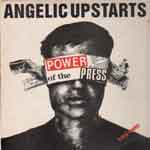 Power Of The Press (LP, 1986)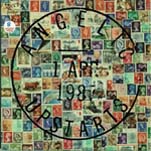 Brighton Bomb (LP, 1987)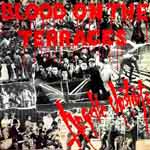 Blood On The Terraces (LP, 1987)
Extraneous Releases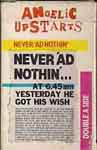 I'm An Upstart (Tape, 1981)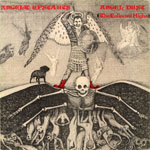 Angel Dust (The Collected Highs) (LP, 1983)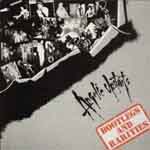 Bootlegs And Rarities (LP/CD, 1986)
England's Alive (12", 1987)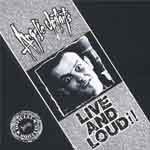 Live And Loud!! (LP/CD, 1988)
Lost And Found (LP, 1991)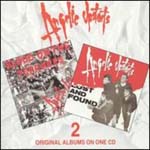 Blood On The Terraces / Lost And Found (CD, twofer, 1991)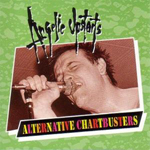 Alternative Chartbusters (CD, 1992)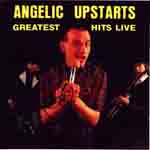 Greatest Hits Live (CD, 1992)

Kids On The Street (The Best Of) (CD, 1993)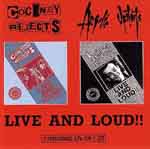 Live And Loud!! (CD, split with Cockney Rejects, 1993)
Paint It Red EP (7", 1994)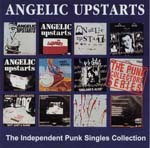 The Independent Punk Singles Collection (2xLP/CD, 1995)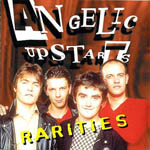 Rarities (CD, 1997)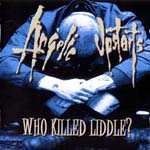 Who Killed Liddle? (2xCD, 1999)
Never 'Ad Nothing (CD, 1999)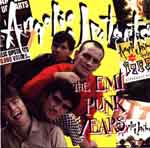 The EMI Punk Years (CD, 1999)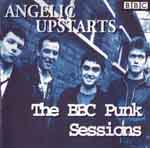 The BBC Punk Sessions (CD, 2000)
Bootlegs, Live And Rarities (2xCD, 2002)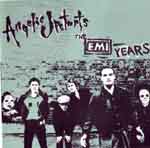 The EMI Years (CD, 2002) The Angelic Times (3xCD, 2003)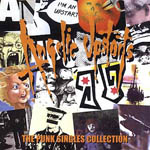 The Punk Singles Collection (CD, 2004)
The Albums 1979-82 (5xCD, box set, 2018)
The Albums 1983-91 (6xCD, box set, 2019)
Bootlegs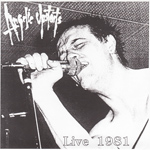 Live 1981 (7", 1995)
The Best (LP, 2005)
Various Artists
Sharp Holland LP 1979 (WEA): I'm An Upstart
Oi! The Album UK LP 1980 (EMI): Last Night Another Soldier / Guns For The Afghan Rebels
Back-Stage Pass UK LP 1980 (Supermusic): The Murder Of Liddle Towers / Police Oppression
Wargasm UK LP 1982 (Pax): Victory For Poland
Burning Ambitions (A History Of Punk) UK 2xLP 1982 (Cherry Red): Lust For Glory
UK/DK - The Original Video Soundtrack UK LP 1983 (Anagram): 42nd Street
Punk And Disorderly III - The Final Solution UK LP 1983 (Anagram): Woman In Disguise
Son Of Oi! UK LP 1983 (Syndicate): England (Live)
Maggie, Maggie, Maggie - Out! Out! Out! UK LP 1987 (Anagram): Woman In Disguise
Oi! Chartbusters Volume 1 UK LP 1987 (Link): Liddle Towers
Oi! Chartbusters Volume 2 UK LP 1987 (Link): Leave Me Alone
Oi!.. The Picture Disc UK LP 1987 (Link): Police Oppression
Oi! Glorious Oi! UK LP 1987 (Link): I Wanna Knighthood
Oi! Chartbusters Volume 3 UK LP 1988 (Link): Never Return To Hell
Oi! Chartbusters Volume 4 UK LP 1988 (Link): When Will They Learn
Oi! Chartbusters Volume 5 UK LP 1989 (Link): I Won't Pay For Liberty
Oi! Chartbusters Volume 6 UK LP 1990 (Link): Brighton Bomb
The Oddities Of Oi! UK LP 1991 (Link): Never 'Ad Nuthin
The Oddities Of Oi / The Joys Of Oi! UK CD 1993 (Step-1 Music): Never 'Ad Nuthin
Punk - Past, Present And Future ... The Released Emotions Compilation (1988-1993) UK CD 1993 (Released Emotions): When Will They Learn
Anagram Records · The Punk Singles Collection UK CD 1994 (Anagram): Woman In Disguise / Lust For Glory / Solidarity / Five Flew Over The Cuckoo's Nest / Not Just A Name
The Bright Side Of Oi! - Oi Classics Vol. I Germany LP 1994 (Street Kid's): The Sun Never Shibes
Oi! Glorious Oi! / Oi! That's What I Call Music UK CD 1994 (Step-1 Music): I Wanna Knighthood
Razor Records Punk Collection UK CD 1995 (Anagram): Machine Gun Kelly / One More Day / Paint It In Red

Pax Records Punk Collection UK CD 1996 (Anagram): Victory For Poland
Oi! The Singles Collection Vol 2 UK CD 1996 (Captain Oi!): The Murder Of Liddle Towers / Police Oppression
Zonophone Records: The Complete Punk Singles Collection UK CD 1997 (Anagram): Last Night Another Soldier / England / Kids On The Street / I Understand / Different Strokes / Never Say Die
Oi! The Demos UK CD 1997 (Captain Oi!): Listen To The Silence / She Don't Cry Anymore
Oi! The Singles Collection Vol 3 UK CD 1997 (Captain Oi!): Last Night Another Soldier / The Man Who Came In From The Beano
Lords Of Oi! UK 3xCD Box Set 1997 (Dressed To Kill): The Murder Of Liddle Towers / Leave Me Alone / Never Return To Hell / When Will They Learn / I Won't Pay For Liberty / Brighton Bomb
Oi! This Is England UK 3xCD Box Set 1999 (Dressed To Kill): The Murder Of Liddle Towers / Leave Me Alone / Never Return To Hell / When Will They Learn / I Won't Pay For Liberty / Brighton Bomb
1-2-3-4 Punk & New Wave 1976-1979 UK 5xCD 1999 (Universal): Murder Of Liddle Towers
__________________________________________________________________________
Links
Wikipedia - The inevitable page

Punk '77 - Typically excellent stuff

All Music Guide - Band history etc