Formed: London, England, UK

"I remember being in a room with four girls watching [Marc] Bolan on Top of the Pops and it was the first time I had actually watched four girls just absolutely dripping, climaxing , looking at a guy; Whatever it is, I want some!"
- Adam Ant, Antbox
On their course from punk pariahs to pop pin-ups, the Ants recorded a handful of awe-inspiring demos, several excellent singles and three albums (one terrific, one awful, and one somewhere in between). Adam then went into (solo) decline, but we'll ignore that. Although chiefly known today for their mega-hits Stand And Deliver! and Prince Charming, the Ants actually had genuine punk credentials and were, for several years, considered one of the most uncompromising and dedicated punk bands in the UK.
Ant was possibly the very first musician to be directly inspired by the Sex Pistols (he was present at their first ever gig, being in the headline act Bazooka Joe), and he himself was an influence on the Goth/Batcave movement of the '80s (check out U.K. Decay and Sex Gang Children for elaboration). Furthermore, Marco Pirroni (who joined in 1980) was the Banshees' first guitarist and also played with noisy oiks The Models, who released a great single for Step-Forward in 1977. Early band-members Lester Square and Andy Warren left to form The Monochrome Set. Later, Ant's Ants - Matthew Ashman (guitar), Dave Barbe (drums) and Leigh Gorman (bass) - were stolen by Malcolm McLaren - whom Ant had enlisted to propel the group into the charts - to form Bow Wow Wow.
Their best (commercially released) stuff was almost entirely captured on the 7" singles they recorded for amiable indies Do It and their initial recordings for the altogether more illustrious CBS. Zerox and Cartrouble represent the band in full-on punk mode, but Ant confined his spikiest efforts to B-Sides, as a "thank you" to his fans. Also worth tracking down is A.N.T.S. their splendid version of 'Y.M.C.A.' released as a one-sided flexi for 'Flexipop' magazine in 1981. For the punk aficionado, however, a large amount of extremely strong material - including blinders like 'Song For Ruth Ellis' and 'Boil in The Bag Man' - still remains in the hands of bootleggers, and cries out for a proper release.
The Story Part 1 1975-1980
After having the Sex Pistols blast his own band off the stage that fateful night in November 1975, Stuart Goddard re-evaluated his attitude to music and media and began formulating plans to gain stardom and beat depression. First step was forming the B-Sides in mid-1976 with Lester Square (guitar), Andy Warren (bass, vocals) and Paul Flanagan (drums).
On 10th May 1977 they played their official debut show as Adam and the Ants, at the ICA Restaurant, with Mark Ryan replacing Lester Square. Soon after they enlisted McLaren associate Jordan as their manager, and a reputation for outrageousness ensued as the band gigged throughout Britain, blaring near-parody punk to sell-out crowds at small venues. Sporting lipstick, eye-liner, Cambridge rapist masks and bondage gear, they flirted with right-wing imagery and were rated alongside Siouxsie & the Banshees and The Slits as the best unsigned band in Britain.
Throughout this period the band (with a fluctuating line-up) recorded several demos and a handful of Peel Sessions, but because they proved so spectacularly adept at scaring off record companies, their very early material failed to secure a release, and by the time they had found a label willing to sign them, their sound had changed. Therefore, you are directed to the Antmusic For Sexpeople bootleg, an excellent compilation from various sources, and the Antbox set, which contains several of these early efforts.
ABOVE: Flyers from 1977 and 1978, and press photo for 'Young Parisians' single.
Their rise from obscurity began in late '77 when Derek Jarman cast them in his so-called "punk film" Jubilee, for which they recorded two songs, 'Plastic Surgery' and 'Deutscher Girls', both of which were later remixed for single release, the latter removing its more blatant references to Nazis. (The movie soundtrack also featured a track by The Maneaters, a collaborative effort between Ant and Toyah.)
By mid-1978 they had arrived at their first stable lineup: Ant, Warren, Dave Barbe (drums) and Matthew Ashman (guitar). Decca Records, despite the abject failure of Slaughter & The Dogs and Cock Sparrer, offered them a one-off deal. The result was a flop single, Young Parisians, which mysteriously downplayed their punk style as far as possible.
The band gigged furiously, did two cracking Peel Sessions, and recorded their second single, the classic Zerox.
Their debut album, the largely cheerless yet still highly rated Dirk Wears White Sox was a major influence on the Goth movement, and placed them firmly within the punk/art genre. Although it didn't do much in the "proper" charts, it stayed in the indies for 90 weeks, reaching No. 1. But this wasn't good enough for Ant, so he enlisted the services of Malcolm McLaren, offering him £1,000 to act as manager. McLaren accepted and made off with Ant's money, backing band and their newly formulated dual-drum/Burundi sound to form Bow Wow Wow. The cunt.
The Story Part 2 1980-1981
Ant promptly teamed up with ace punk guitarist Marco Pirroni and recorded the Cartrouble single together with the ubiquitous Jon Moss. (The A-Side was previously available in different form on the first LP.) In next to no time Ant and Pirroni recruited Kevin Mooney on bass and Terry Lee Miall (also ex-The Models) and Merrick (both on drums). A new visual concept (pirates-meet-spaghetti western/cowboys&indians) was melded onto the Burundi/Gary Glitter rhythms and punk-surf guitar, and made for a very arresting and fresh mix.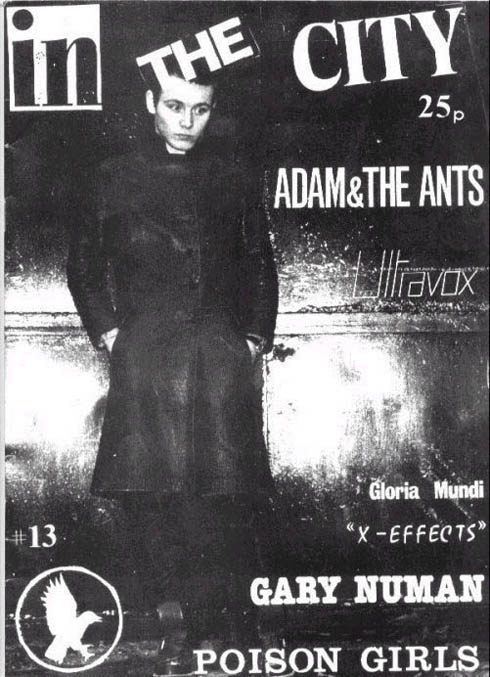 ABOVE: A fanzine, and images from the Catalogue that came from the 2nd LP.
(To these ears anyway) the clever Kings Of The Wild Frontier (1980) constituted a significant improvement on the debut, moving the Ants into the pop mainstream without abandoning their art-punk edge. Thanks to their groundbreaking (now fairly cringe-worthy) video promos and Ant's pretty face, the band became the biggest stars of 1980/1981, enjoyed several Top Ten singles, and you couldn't move without seeing the bastard's face everywhere. Good on him! Eyebrows were raised when the band were invited to join the Children's Royal Variety Show. They accepted, and any last shred of punk credibility was well-and-truly scrapped as they rubbed shoulders with arseholes like Rod Hull and Princess Margaret.
As Kevin Mooney later explained to Antlibonline: "We had a lot of media, but it got a bit much around the time I left which was the Royal Variety performance for Princess Margaret, that was the last thing. A couple of weeks before then a lot of the original fans, who had followed the band through two tours or more, they started throwing rocks at our bus. It just went too commercial, in my opinion. Commercial in the wrong direction. I said, "I don't wanna do this Royal Variety thing, we should be playing in New York." But he really wanted this English showbiz thing, he was really into that. Not that I'm against that, but I want to be in a rock band!"
ABOVE: Flexipop magazine, a flyer from 1980, and poster for the Ants Invasion tour
Mooney quit soon after, in February: "We weren't all that close, but we were quite close. When it came down to doing a gig, if one did go well then we felt really fucking good, it was nice. But once a tour comes to an end... that's the weirdest thing that's ever happened to me. The end of the first Adam and the Ants tour was really strange, because it's like, "We're not playing tomorrow, what do we do now?". Terry didn't give a fuck, Chris was a hippy anyway, Marco and Adam were a unit... I was glad to leave the band and I'm sure they were glad for me to be gone! No hard feelings."
He was replaced by Gary Tibbs, formerly of The Vibrators and Roxy Music, who joined in time for the band's March 1981 tour.
ABOVE: Two press adverts and a clickable article from Smash Hits
They seemed bound for years of chart glory when the comparatively weak Prince Charming (1981) spawned two formulaic monster hits - the brilliant Stand And Deliver and the annoying title track - but cracks started to show when the excruciatingly bad Ant Rap made reviewers wee themselves with laughter, and Adam decided to promote the LP with an overblown concept tour, The Prince Charming Revue.
Adam Ant, Smash Hits, 14th October 1982: Prince Charming was an idea that really should have stayed in the context of two videos and had done with it. The revue was very ambitious: audiences can't take three hours entertainment. I think 'Prince Charming' is a good album but in fact it was the result of a compete with Queen. It was everyone in Air Studios for eight weeks with Macca (Paul McCartney) up one end and Pete Townshend down the other and the attitude was "Let's have another album, boys. Really the production side was starting to take over. Every time I went into the studio it was like going into the cockpit of a Jumbo jet - there was always more equipment there. The sound on 'Prince Charming' was weak.
It therefore came as no surprise that the ever-ambitious Ant jettisoned all of his fellow Ants (apart from song writing partner Pirroni) and sank into the doldrums via dull solo albums such as 'Friend or Foe' (CBS Records 1982) and 'Strip' (CBS Records 1983) and a piss-poor acting career.
Ant was, like Mark Bolan before him, a scene stalwart who fought hard to make it to the top but, once there, couldn't sustain it. As soon as the teeny magazines were asking him probing questions about his favourite colours, the quality control levels dropped and the hits dried up. Unlike Bolan, though, Ant has never had much of a critical reappraisal, but between 1977 and 1981 he produced a body of work of which he should be justifiably proud.
__________________________________________________________________________
DISCOGRAPHY
Special thanks to adam-ant.net, where a number of the images come from
Young Parisians (7", 1978)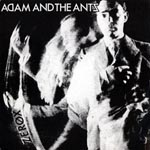 Zerox (7", 1979)
Dirk Wears White Sox(LP, 1979)
Cartrouble (7", 1980)

Kings Of The Wild Frontier (7", 1980)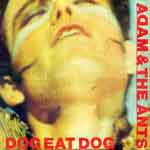 Dog Eat Dog (7", 1980)

Kings Of The Wild Frontier (LP, 1980)
"Antmusic" (7", 1980)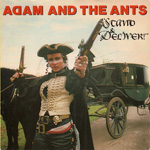 Stand And Deliver (7"/12", 1981)
Prince Charming (7", 1981)
Prince Charming (LP, 1981)
Ant Rap (7", 1981)
Extraneous Releases
A.N.T.S. (7", flexi, 1981)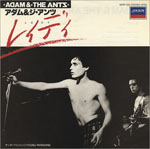 Lady (7", 1982)
Deutscher Girls (7", 1982)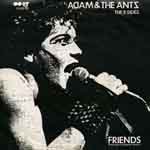 The B Sides (7", 1982)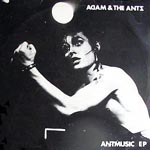 Antmusic EP (12",1982)
Four Play Volume Twelve (7"/CDS, 1988)
Prince Charming (7", reissue, 1990)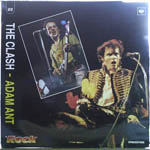 The Clash / Adam Ant (LP, split, 1990)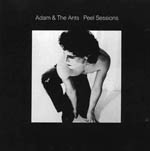 Peel Sessions (LP/CD, 1990)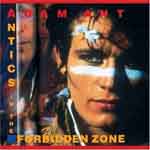 Antics In The Forbidden Zone (CD, as Adam Ant, 1991)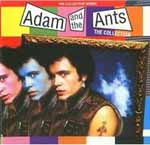 The Collection (CD, 1992)
Antmusic The Very Best Of Adam Ant (CD, 1993)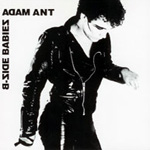 B-Side Babies (CD, as Adam Ant, 1995)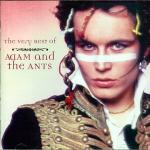 The Very Best Of Adam And The Ants (CD, 1999)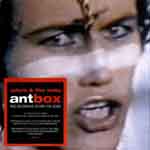 Ant Box (3xCD, box set, 2000)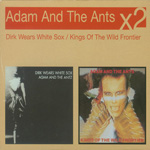 Dirk Wears White Sox / Kings Of The Wild Frontier (2xCD, twofer, 2000)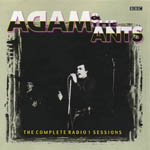 The Complete Radio 1 Sessions (CD, 2001)
Live At The BBC (CD, 2001)
The Essential Adam Ant (CD, 2003)
The Very Best Of Adam & The Ants: Stand & Deliver (CD, 2006)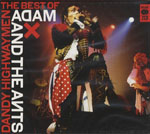 Dandy Highwaymen: The Best Of Adam & The Ants (2xCD, 2007)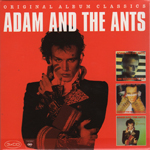 Original Album Classics (3xCD, box set, 2011)
Promos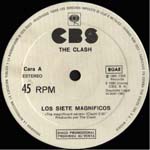 Los Siete Magníficos / Dog Eat Dog (12", promo, split with The Clash, 1981)
Bootlegs
Madam Stan (LP, 1982)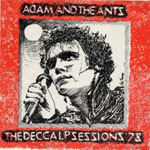 The Decca LP Sessions '78 (7", 1982)
Antmusic For Sexpeople (LP, 1982)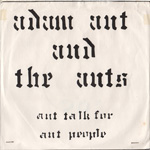 Ant Talk For Ant People (7", 1982)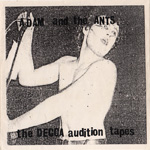 The Decca Audition Tapes (7", 1982)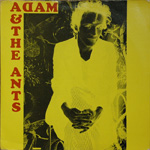 Creative Artistry (LP, c.1983)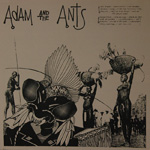 Tiki Gods (2xLP, 1983)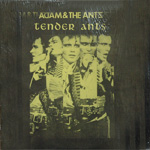 Tender Ants (LP, c.1983)
Observations From A Hill (LP, c.1983)
Ant Music (LP, 1983)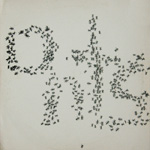 Ants (LP, 1984)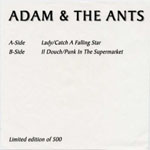 Lady/Catch A Falling Star (7", 1995)
Antmusic For Sexpeople (CD, 1995)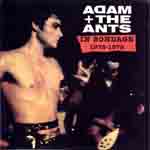 In Bondage: 1978-1979 (CD, 1996)
Ants Invasion: Electric Ballroom May 22, 1980 (CD, 1990s)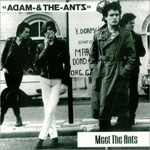 Meet The Ants (LP, 2007)
Bondage Punks (LP, 2008)
Family Of Noise (LP, 2010)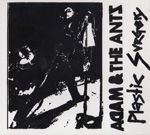 Plastic Surgery (CD, 2010)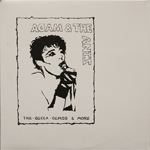 The Decca Demos & More (LP, 2011)
Various Artists
Jubilee UK LP 1978 (Polydor/EG): Deutscher Girls / Plastic Surgery
Chart Rockets UK 7" 1982 (Littlewoods): Young Parisians
Burning Ambitions (A History Of Punk) UK 2xLP 1982 (Cherry Red): Lady
The Best Punk Album In The World ... Ever! 2 UK 2xCD 1996 (Circa): Kings Of The Wild Frontier

1-2-3-4 Punk & New Wave 1976-1979 UK 5xCD 1999 (Universal): Young Parisians
Silhouettes & Statues (A Gothic Revolution 1978 - 1986) UK 5xCD 2017 (Cherry Red): Tabletalk
__________________________________________________________________________
Links
Adam Ant Net - The official site with a great discography