Adrenalin O.D. - A Nice Song In The Key Of "D"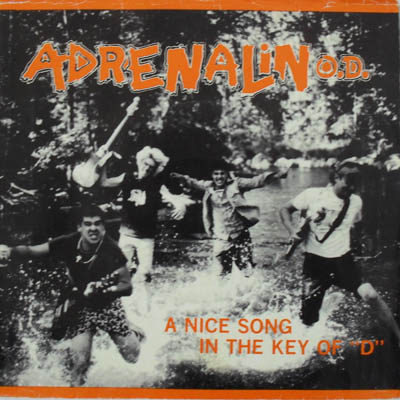 Original Release Date
1986
Release Information
US 7" 1986 (Buy Our Records - BOR 7-005)
1 A Nice Song In The Key Of "D" 1:13
2 Return To Beneath The Planet Of Adrenalin O.D. Vs. Godzilla Strikes Again. In 3-D 3:18
Chart Placings
None
Credits
2: (Recorded in our kimonos). Thanks to the city of Tokyo
Reviews & Opinions
TIM YOHANNAN, MAXIMUM ROCKNROLL #42, NOVEMBER 1986: The A-side will bring a smile to your face -- a great, ripping punk song, more melodic than their previous material yet still powerful. The flip builds from power crunch to absolutely raging thrash. Great.
Additional Notes
Label refers to A-Side as 'The Nice Song in the Key of "D"'.
Images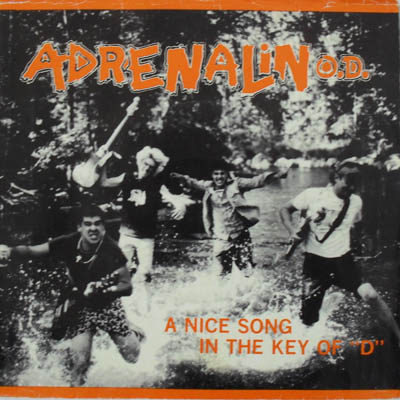 US 7" 1986 (Buy Our Records - BOR 7-005). Orange Sleeve. Click here for more (Thanks to Torsten Schitting)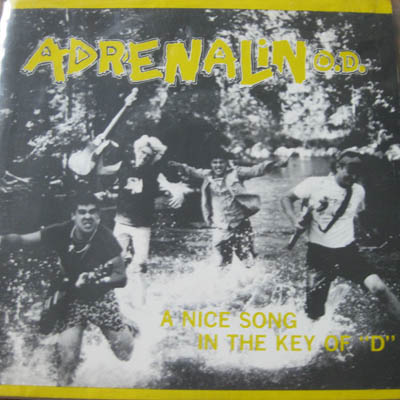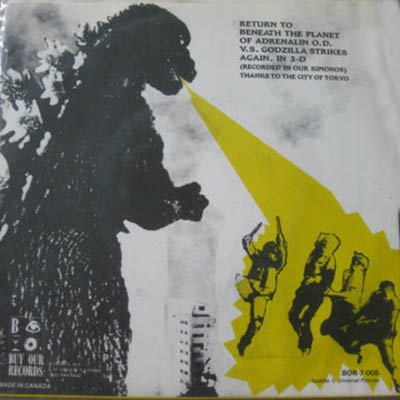 US 7" 1986 (Buy Our Records - BOR 7-005). Yellow Sleeve. Click here for rmore