Formed: Gravesend, Kent, England, UK
Another raging anarcho band helped by Crass and Conflict patronage, Anthrax debuted with 'All The Wars' on Bullshit Detector Two (1982), the Capitalism Is Cannibalism EP appearing later the same year. Ironically, a second single was issued on Small Wonder, the label for which Crass first recorded.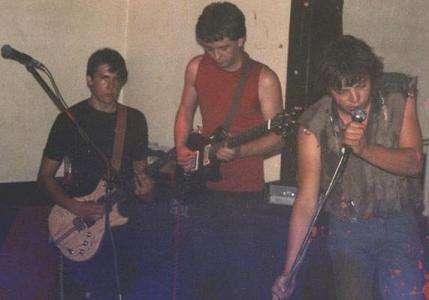 Musically, both EPs are dead ringers for early Conflict, with a singer - Gary 'Oskar' Budd - who sounds (and writes lyrics) just like Colin Jerwood. Not lacking in thrills by any means, but utterly derivative. Because of superior production (by Crass' Penny Rimbaud), Capitalism Is Cannibalism is the better release, although the band apparently preferred the Small Wonder disc.
Original singer Fod and original bassist Rob Challice were the guys behind the 'Enigma' anarcho fanzine. Gareth Davies (bass/guitar) and Pete Stratton (drums) also played in X-Cretas, while Davies later joined Antisect. Challice and co-singer Sue Huntley were also involved at an early stage; they left to form Faction, with Challice going on to further anarcho fame by running All The Madmen Records. At one point the lineup also boasted another bloke from The X-Cretas: Lawrence.
They reformed many years later and have made new records since.
__________________________________________________________________________
DISCOGRAPHY
Subsequent studio albums: All For The Cause (2012).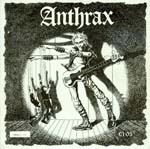 They've Got It All Wrong (7", 1983)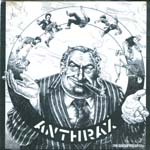 Capitalism Is Cannibalism (7", 1983)
Extraneous Releases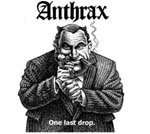 One Last Drop (LP/CD, 2007)
Demos & Tapes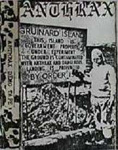 Demo Tape (Tape, 1981) Live At The Moonlight Club (Tape, 1982) Live At Red Lion Gravesend (Tape, 1982)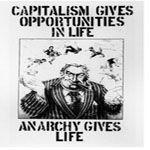 Capitalism Gives Opportunities In Life, Anarchy Gives Life (Tape, 1982) Live Roxborough 11-7-83 (Tape, 1983)
Various Artists
Bullshit Detector Two UK 2xLP 1982 (Crass): All The Wars
Noises From The Unknown UK Tape 1983 (Obituary Tapes): Got It All Wrong / P.P.B. / Capitalism Is Cannibalism
Anthems Of The Black Icon UK Tape 1983? (Social Disorder): All The Wars / They've Got It All Wrong
"Yes You Guessed It" UK Tape 1983 (Still Dying Tapes): Vivisection / Introduction To War
Break The Silence UK Tape 1983? (label unknown): They've Got It All Wrong / Violence Is Violence / What Will Tomorrow Bring
Who? What? Why? When? Where? UK LP 1984 (Mortarhate): It'll Be Alright On The Night
We Don't Want Your Fucking War! UK LP 1985 (Mortarhate): Violence Is Violence 82
A-Sides (Part Two. 1982-1984) UK CD 1992 (Crass): Capitalism Is Cannibalism / Violence Is Violence
Small Wonder: The Punk Singles Collection UK CD 1994 (Anagram): They've Got It All Wrong
Small Wonder: The Punk Singles Collection Volume Two UK CD 1996 (Anagram): What Will Tomorrow
Anti-War: Anarcho Punk Compilation Vol. 1 UK CD 2005 (Overground): Introduction To War
__________________________________________________________________________
Links