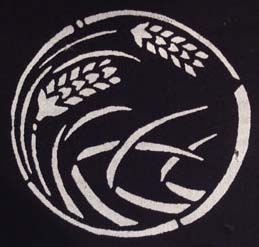 Formed: Daventry, Northamptonshire, England, UK
When I was a nipper growing up in Northampton, I always used to see these Crass-like stenciled messages all over the town centre, marked "Antisect", and I would wonder what it was all about. I was only around twelve at the time and although I was well aware of The Stranglers and The Clash, knew nothing of hardcore or anarcho. When I realised Antisect was a band, I wondered what they sounded like. After many years, I found out: they were humourless Conflict soundalikes who, according to my older friends, refused to do encores as they would rather hand out pamphlets to their audience and tell them to go home and "think about it". Besides, encores were pretentious rock star bullshit. Their one studio LP was produced by Flux's Colin, went into the Top Five of the Indie charts and hovered around for three months. It has not one light-hearted moment on it, although it's pretty powerful.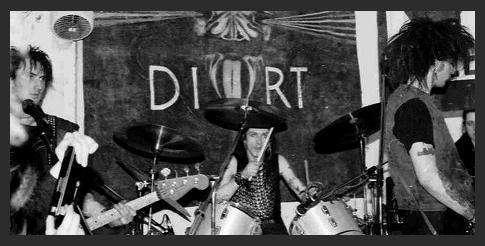 Their second release, the Out From The Void single, has been cited as an influence by lots of crust bands. They followed this lengthy single with a new album, Behind The Lines, which was never released. They also recorded three demos, two in '82, the third in '84. Peace Is Better Than A Place In History is a live album, superbly recorded.
__________________________________________________________________________
Classic Lineup (1983-1984):
Pete 'Little Pete' Boyce - vocals
Rich Hill - vocals
Caroline Wallis - vocals
Renusze 'Wink' Rokicki - bass
Polly - drums
Pete 'Lippy' Lyons - guitar, vocals
__________________________________________________________________________
DISCOGRAPHY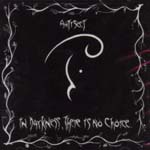 In Darkness There Is No Choice (LP, 1984)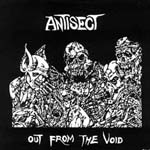 Out From The Void (7", 1985)
Extraneous Releases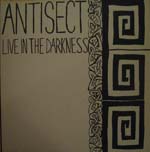 Live In The Darkness (LP, 1991)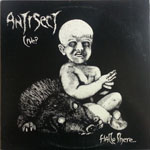 Hallo There...How's Life? (LP, 1991)
Peace Is Better Than A Place In History (LP, 1991)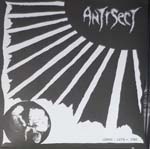 Demos/Live - 1982 (LP, 2010)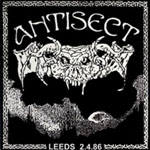 Leeds 2.4.86 (LP, 2010)
Demos & Tapes First Demo (Tape, 1982) 2nd Demo (Tape, 1982) Out From The Void (Tape, 1984)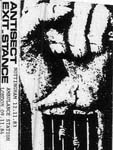 Nottingham 12.11.83 / Ambulance Station London 9.11.84 (Tape, split with Exit-Stance, 1984) 3rd Demo (Tape, 1985) Welcome... To The New Dark Ages (Tape, 1986)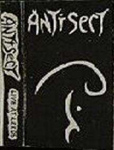 Live At Leeds (Tape, 1986)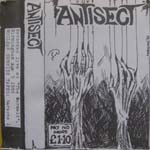 Recorded Live At "The Mermaid" (Tape, 1986)
Various Artists
Noises From The Unknown UK Tape 1983 (Obituary Tapes): Make Believe Anarchy / Yet They Still Ignore
Symphonies For The Disaffected UK Tape 1985 (Beer Belly Tapes): unknown
Anti-Capitalism: Anarcho Punk Compilation Vol. 4 UK CD 2006 (Overground): Heresy
What, No Meat? ?? Tape ???? (Massakre Therapy Punk Tapes): Tortured & Abused (Live)
__________________________________________________________________________
Links
DIYZine - Interview
Fear And Loathing Fanzine - Interview