BLITZKRIEG BOP

Formed: Teesside, England, UK
Another of those British punk bands (this time from Teesside) who never made it beyond a couple of measly singles and the odd compilation track. Actually, it's three singles, but their debut 45 was re-recorded. Sometimes it is hard to believe that the original pressing of this lot's debut single Let's Go is supposed to be worth £250! A piss-take of that old flower-power anthem about going to San Francisco and wearing flowers in your hair, it forgets to be especially funny, but it is very catchy. 'Bugger Off' on the B-Side is better, and not only because it's two minutes shorter: it's a top song.
They are a cult band with quite a few fans, As Blank Frank emailed me: "The band are so despised that they have had their songs covered by The Dog Food Five (Germany), The No-Talents (France) and Sator (Sweden), as well as an Italian punk label issuing a new vinyl LP in 2014 and a Japanese label issuing the Mortonsound "Let's Go" on vinyl".
They began life in 1974 as Adamanta Chubb, playing rock covers In workingmen's clubs, before punk intervened and they did all the usual stuff that any self-respecting kid at the time did: cutting their hair, binning their flares etc. Thus inspired, they changed their name to Blitzkrieg Bop and began gigging as such in mid-1977, supporting such luminaries as The Stranglers and Slaughter & The Dogs.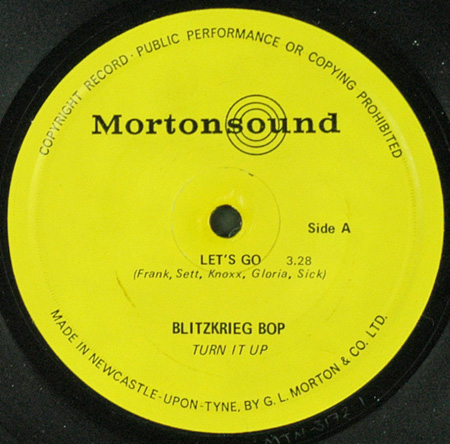 John Hodgson: The crucial moment that turned me on to punk was buying The Ramones first LP in 1976 and playing it to death. The band came together in February 1977 based around the rock band Adamanta Chubb, me, Dimmer and Alan Cornforth, together with Mick Hylton, came together in early 1977, we were joined by Dimmer's friend Ann Hodgson (no relation to me), and we were away. Local gigs were generally good fun, with growing audiences at each gig we played in Teesside. We did get a lot of stick for playing cover versions, something in retrospect we should have done something about – but we were punk fans, and playing 'Pretty Vacant' and no less than seven Ramones songs seemed perfectly natural to us, and great fun. We did eventually have a full set of originals, but it took longer than we planned. Playing out of the area was harder. There was a definite tension between Newcastle punks and Teesside punks, based loosely around the football teams. Listening back to the tape of our gig at the Leeds "F" Club you can hear the venom from the audience, and guitarist Gloria actually quit the band because of the Leeds gig, it was a little scary. We also had a small bunch of enemies locally, who hated us, and they can sometimes be heard at tapes of the local gigs.
Their debut single Let's Go was released in July 1977 on the Mortonsound label and picked up by Lightning, who issued a re-recorded version of it a few month's later..
John: Mortonsound weren't a label as such. It was a long established business based in Newcastle, and they offered a service to local musicians by pressing up vinyl records (both 7" and LP's) for a price. All you did was turn up at the office with your tape and a cheque, and six weeks later you got a box in the post full of records. They blatantly advertised their company on the picture sleeves, you didn't really have much choice, any artwork you did was squeezed onto the cover, surrounded by the Mortonsound livery.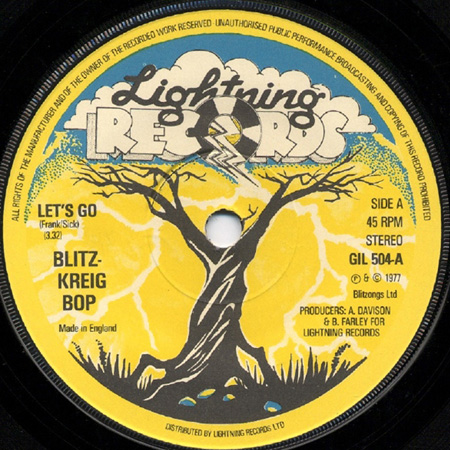 Were Lightning really a bunch of chancers with lots of fake bands?
John: Yes, that was the impression we got. Their core business was a distribution centre, wholesaling independent labels from a warehouse in London, they also had good sales with their "Old Gold" label. As for new music, they dabbled with reggae and disco, but most of their releases (mainly 7") were of punk bands, and I don't pretend that we were little more than a 3rd division punk band that they took a punt on. They didn't seek credibility and certainly didn't achieve it, and they didn't really like the music anyway.

It was also
Lightning
who released their second and final single,
(You're Just A) U.F.O.
John (quote from the band's own website): On Thursday, 31st August, Lightning finally released '(You're Like A) UFO'. Almost six months after recording it, the single finally escaped. In those six months Bop had embarked on a nation-wide tour that ended in farce, they had lost a guitarist, and they were just about to lose a bass player. Musically they had come on leaps and bounds, and '(You're Like A) UFO' and especially 'Viva Bobby Joe' was no longer representative of the band.
The single was in a picture sleeve, with the front carrying a picture of a girl in a school uniform, legs astride, one hand on her hips, the other giving a two-finger "fuck off" sign to the camera. The idea was You-Eff-Oh, You-Fuck-Off. The schoolgirl was in fact John's girlfriend and future wife, Denise Liddell. She reluctantly agreed to pose for the cover, and has regretted it ever since. The back of the sleeve carried a picture of the band, stood outside the Cleveland Shopping Centre in Middlesbrough. It was taken at the same session as the 'Teesside Law Courts' picture.
Rather like the 'Let's Go' sleeve they are stood against a wall, but that's where the similarity ends. John is wearing a dark suit jacket, dark trousers, a dark jumper over a T-shirt with 'bugger off' printed on it. A cigarette hangs out the side of his mouth. (He eventually stopped smoking in 1983) Mick is wearing jeans and a leather jacket, with a plain white T-shirt. He's also smoking. Ray has jeans, suit jacket and dark T-shirt. For some reason Ray is pointing towards John. Alan is stood side on to the camera, with jeans, leather jacket, and home-made T-shirt. The overall image is decidedly less 'punky' than earlier shots.
The production credits list Bill Farley and Blitzkrieg Bop. A last minute idea to spell 'keyboards' as 'keyboreds' was regretted as soon as they saw it in print. Larry had several ideas to make early copies of the single collectable. He made the first 200 copies desirable by numbering them 1-200, he also had 50 blue 'hairy' bags made from some kind of synthetic mohair. They were actually too small and getting the single in is a bit of a squeeze.
The front cover lists the songs as 'UFO' and 'Viva Bobby Joe', while the back of the sleeve and the labels list them as 'UFO' and 'Bobby Joe'. The publisher is again listed as Blitzongs Ltd.
John was now working on the singles counter at HMV, and he was in the strange position of ordering and selling his own single. Many people who came in asked for their copies to be autographed. Larry had been promised by Lightning that the single would be distributed by WEA, this was vital if there was any chance of the single entering the charts.
John kept detailed records of the sales figures. After selling 18 copies on the first day of release, he sold 16 the next day, and 19 on Saturday, 2nd September. The following week saw sales drop, but they picked up again the following weekend when 18 sales were recorded. This proved to be the last high point, and by the 10th October, the last day that sales records were kept, a total of 131 copies had been sold.

They split in 1979.
John: The band split because we were running out of steam, our manager had quit, and the final nail was when I decided to join Basczax in February 1979. Alan joined me a week or so later and that was that.
So, how much money did John make out of Blitzkrieg Bop during its original life span?
John: That's a joke question right? The band literally lost thousands of pounds, and I also quit a secure job to go on tour with Slaughter & The Dogs, only for the tour to collapse after a week, leaving me unemployed just before I planned to get married. We lost £600 on a Transit Van that fell to bits, and we paid £400 to press up the first single. Any gig money went on beer, and we never saw a penny from Lightning.
John, could you do a personal Top Ten of punk records?...feel free to include your own.
In no order (songs rather than singles)

Wire – 12XU
Sex Pistols – Anarchy In The UK
Generation X – Wild Dub (b-side)
Stranglers – Grip
The Out – Who Is Innocent
Lucky Pierre – Scum
The Adverts – One Chord Wonders
ATV – Action Time Vision
Slaughter & The Dogs - Cranked Up Really High
Buzzcocks – Spiral Scratch EP
Top Of The Bops is a compilation CD, comprising all three rare singles, some of their tape-only album from 1978 and lots of demos and live bits. Listening to this stuff, one thinks that maybe a producer would have helped. Nevertheless, they tried compensating for these shortcomings with their names: Frank Blank, Mick Sick, Telly Sett, Nicky Knoxx…

Amazingly, the Blitzkrieg Bop reissue programme continued with Bottom Of The Barrel, a collection of live crud, mainly from 1977 (their first gig, when they were called Adamanta Chubb) and '78, with the band going through versions of originals and versions of great songs like 'White Riot' and 'London Lady'. It also contains two newer recordings from '94. The band also appeared on three compilation tapes, all issued in 1980 by Smellytapes. Local Heroes Volume 1 (STINK1) includes 'Weekend Punks'; Local Heroes Volume 3 (STINK3) includes a version of The Stranglers' 'London Lady'; Local Heroes Volume 4 (STINK4) boasts live versions of 'Bugger Off' & 'Let's Go' from 1977.
In addition to work with Basczax, Hodgson also recorded a tape only LP in 1990, I Get My Kicks On The A66.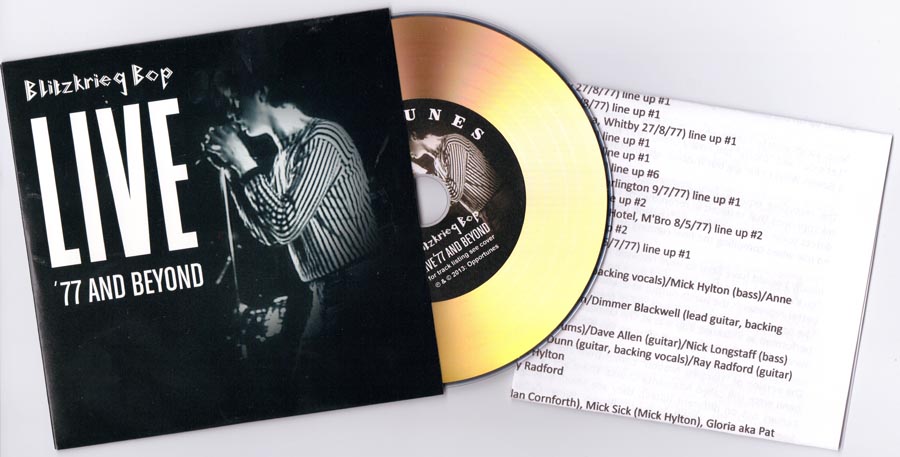 __________________________________________________________________________
DISCOGRAPHY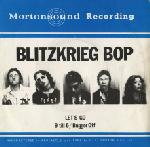 Let's Go (7", 1977)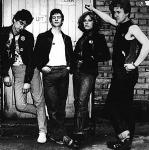 Let's Go (7", 1977)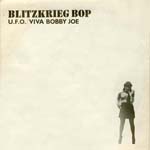 U.F.O. (7", 1978)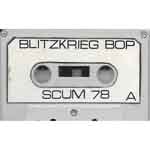 Scum 78 (Tape, 1978)
Extraneous Releases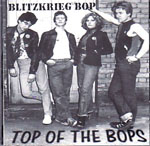 Top Of The Bops (CD, 1998)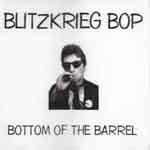 Bottom Of The Barrel (CD, 1998)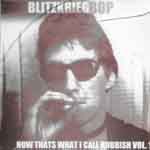 Now That's What I Call Rubbish (CDR, 1999)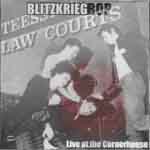 Live At The Cornerhouse (CDR, 1999)
Live '77 & Beyond (CD, 2013)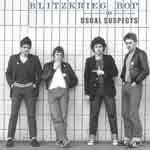 The Usual Suspects (LP, 2014)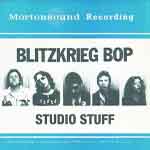 Studio Stuff (LP, 2014)
Bootlegs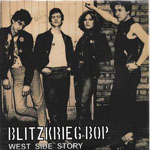 West Side Story (CD)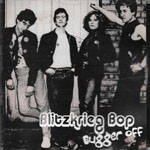 Bugger Off (CD)
Various Artists
Waves US LP 1979 (Bomp!): Let's Go [Version 1]
Local Groups 1977 UK Tape 1980 (Smellytapes): Life Is Just A So-So / (You're Like A) U.F.O.
Local Heroes Volume 1 UK Tape 1980 (Smellytapes): Weekend Punks
Local Heroes Volume 3 UK Tape 1980 (Smellytapes): London Lady
Local Heroes Volume 4 UK Tape 1980 (Smellytapes): Bugger Off [Rehearsal] / Let's Go [Live]
Anarchy In The U.K. Volume One France CD 1990 (MPO): San Francisco
Young Raw Sounds UK - Rare Punk Vol.1 UK LP 1996 (Zeus): Let's Go [Version 2]
Short Sharp Shock UK CD 1996 (Overground): Let's Go / 9 Till 5 / Bugger Off
Lightning Records Punk Collection UK CD 1996 (Anagram): Let's Go / (You're Like A) U.F.O.
British Punk Rock 77 UK CD 1998 (Anagram): Let's Go
Teenage Treats Vol. 3 UK LP 1988 (Xerox): Bugger Off
Instant Pop Classics Volume Two-The Clones Of Dr. Punkenstein Germany LP 1998 (HappyLuxPop): Life Is Just A So-So
Cool Punk UK CD 1999 (New Sound 2000 Ltd.): Let's Go / UFO
Two Chord Top Twenty UK Tape 2012 (The Trilogy Tapes): Bugger Off
Every One A Classic!!! Volume 3 UK CD ???? (Punk, Mod, Powerpop): U.F.O.
__________________________________________________________________________
Links
Blitzkrieg Bop - The Official Website
- an astonishingly detailed bio is just one of the delights of this exceptional site
Punk 77 - One page on this band
Bored Teenagers - A cornucopia of press releases and stuff