Formed: Houghton-le-Spring, Tyne and Wear, County Durham, England, UK

This trio from County Durham made two righteous punk/pop singles for indie label Small Wonder and seemed to be on the verge of becoming something special. Unfortunately, they then signed to Beggars Banquet and wimped out.
They were formed in early 1977 by three friends: George Maddison (bass, vocals), Neil Thompson (guitar, vocals) and Kevin Heard (drums). All three had "previous": as far back as 1974 they had all played together in a band called Brown Sugar. I cannot imagine who their primary influence was. Just prior to forming The Carpettes, Heard and Maddison had been playing in Strewf. Neil Thompson: "On their one and only open air gig at a festival in Durham, George was shot at with an air pistol. With this sort of experience we were ready for punk rock". Thus, upon hearing punk's clarion call Heard and Maddison joined up with Thompson and the newly formed The Carpettes were ready to roll. I do not apologise for the pun. In fact, there's some more below.
Shortly after recording their first demo in August, they signed to Small Wonder and in December released a four-track EP, The Carpettes. They followed this with Small Wonder? in February 1978, another stormer.
Before the end of the year they had completed two Peel Sessions.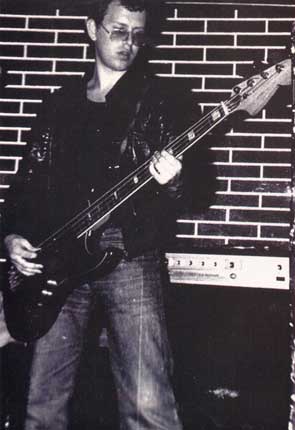 The Early Years collects these rather hissy demos from 1977 and 1978. With the rough edges still intact, its better moments (i.e. the eight songs from 1977) recall The Drones. Although the songs in themselves aren't especially arresting, and some ('T.V. Lady' for instance) are dire, the peppy playing - combined with a lack of studio fidelity - partially compensates.
Amid rising media interest they moved to London and signed to Beggars Banquet. By this time they had a new drummer, Paul Thompson (Neil's brother), as Heard had decided to stay oop north. Their two Beggars LPs, Frustration Paradise and Fight Amongst Yourselves are new wave albums, not dissimilar to the ones made by Vapors and other neo-Mod bands. Some of the tracks have hints of the fire of their debut singles, but both are too slickly produced and their ditties aren't distinctive enough to make them stand out from the morass. They're further sunk by boring lyrics and some particularly vapid attempts at white reggae.
Major mainstream success was not on the cards, and after recording some new demos in 1981 they gave up the ghost. Neil went on to play with The Only Alternative, while Maddison and Neil both played in The Stingrays.
Despite their meagre success and spotty output, they remained something of a cult name and in Neil and George reformed the and for the 1996 Holidays In The Sun festival in Blackpool. I distinctly remember someone yelling "Fuck off New Wave" during their polite set. In 2002 they recorded a new album for the Japanese label Waveform and in 2005 issued a new LP, The Carpettes. They still continue to play, promoting themselves with the legend "UK Punk Rock Since 1977".
__________________________________________________________________________
DISCOGRAPHY
Subsequent studio albums: Fair Play To 'Em (2002), The Carpettes (2005).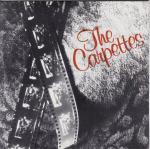 The Carpettes (7", 1977)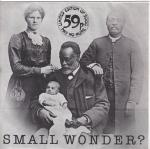 Small Wonder? (7", 1978)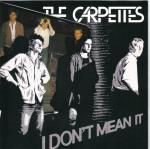 I Don't Mean It (7", 1978)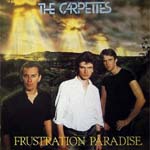 Frustration Paradise (LP, 1979)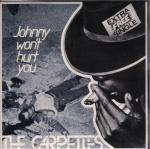 Johnny Won't Hurt You (7"/2x7", 1980)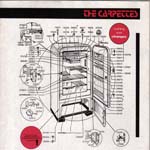 Nothing Ever Changes (7", 1980)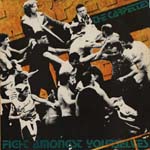 Fight Amongst Yourselves (LP, 1980)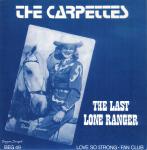 The Last Lone Ranger (7", 1980)
Extraneous Releases
The Best Of The Carpettes (CD, 1996)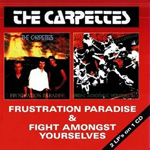 Frustration Paradise / Fight Amongst Yourselves (CD, twofer, 1996)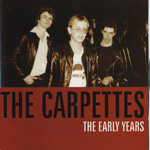 The Early Years (CD, 1997)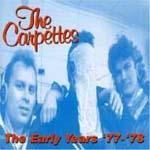 The Early Years '77-'78 (CD, 2003)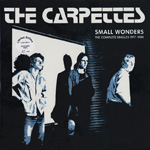 Small Wonders - The Complete Singles 1977-1980 (LP, 2003)
No Chance (7", 2004)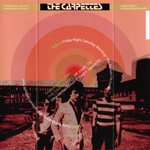 Friday Night, Saturday Morning (7"+CDS, 2006)
Various Artists
20 Of Another Kind Volume Two UK LP 1979 (Polydor): Lost Love
The Best Of 20 Of Another Kind! UK 2xLP 1989 (Castle): Lost Love
Beggars Banquet - The Punk Singles Collection UK CD 1996 (Anagram): I Don't Mean It / Johnny Won't Hurt You / Nothing Ever Changes / The Last Lone Ranger
Small Wonder: The Punk Singles Collection UK CD 1994 (Anagram): Radio Wunderbar / Small Wonder
Small Wonder: The Punk Singles Collection Volume Two UK CD 1996 (Anagram): How About Me And You / 2 NE 1
Harmony In My Head: UK Power Pop & New Wave 1977-81 UK 3xCD Box Set 2018 (Cherry Red): How About Me And You
__________________________________________________________________________
Links
Record Collectors Of The World Unite - A spiffing gallery of international releases on every format imaginable