Formed: Manchester, England, UK

"Of all the new bands, Warsaw, The Fall and The Drones look the most likely to make any headway," wrote Morrissey in a letter to Kids Stuff fanzine.

He may have slightly off the mark with Manchester's most laughed-at pogo-meisters, but they were actually one of the better second division punk bands of the period, of their time but not entirely transcending it. Perceived as bandwagon-climbers, they did a better job of "going punk" than did most bands in the same situation. and battered out some great records in 1977.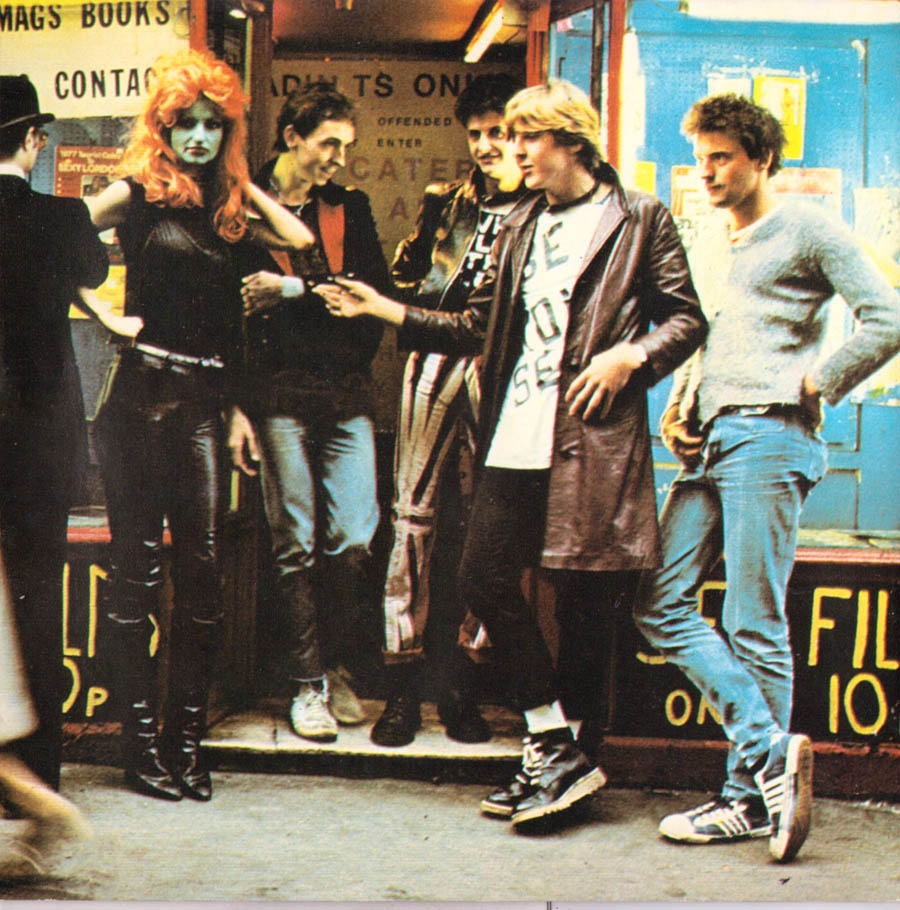 They were initially an R&B/rock combo called Rockslide, which formed in 1974.
According to Mick Middles in his book Factory: "As Rockslide they were little more than a cynical attempt to emulate Slik and blast into the naff pop market. Thankfully for them, their hasty double A-sided single, embarrassingly titled 'Roller Coaster' b/w 'Jump Bump Boogaloo' never threatened to crack the charts. It did re-emerge cruelly, however, as a fierce rumour and a cult disc on the Manchester punk scene."
However, considering that Rockslide's set list comprised at least one Stooges song ('Search & Destroy'), it was perhaps in hindsight no surprise that they latched onto the punk thing and, in late 1976, became The Drones. As with The Fall and Joy Division, it was all because of the Sex Pistols' show at the Lesser Free Trade Hall that October, which had been attended by guitarist Gus Callandar.
New punky names were also ordered to fit the new sound:
Mike Howells - vocals & guitar - became M.J. Drone
Gus Callandar - lead guitar & backing vocals - became Gus Gangrene
Steve Cundall - bass - adopted the nickname 'Wispa' (or 'Whipsa')
Pete 'Lambert' Howells - drums, percussion - became Pete Purrfect
Sometime in early '77 they found themselves a manager in the shape of music journalist and all-round brainy show-off Paul Morley, who subsequently dubbed them "Manchester's number one punk band", and went on on to co-produce their debut single. Over the new few months they became a popular local concern, but probably because of their friendship with un-hip punk outsiders like The Stranglers and Slaughter & The Dogs, and their rivalry with hip punk insiders like Buzzcocks and The Worst, they fell out of critical favour very rapidly indeed. As a consequence, they found themselves having to suffer the same accusations that met The Vibrators. Namely: they had exploited a current trend by hopping onto a bandwagon, and were simply fraudulent old school rockers gone punk. Further alienation was possibly caused by them leaving Manchester for London.
Middles again: "The Drones were speedy popsters who, after a nurturing a friendship with The Stranglers, became the epitome of dull, laddish bandwagoning. The worst thing Paul Morley had ever done, quite possibly in his entire life, was produce the band's six-track [sic] debut EP Temptations Of A White Collar Worker which, for a while, shared a stage with the Buzzcocks' Spiral Scratch. Soon enough, however, even the most easily guided of the Manchester punks would begin to see through such lines as , 'I wanna see the queen on he end of a beam...I wanna see the pope on the end of a rope'. London loathed them. When Morley took them to support XTC at Covent Garden's famous Roxy Club, their dulled set ended in riotous disaster, with NME scribe Tony Parsons smashing a chair on the ground in disgust".
All very well and amusing, but I would say - from the vantage point of having been too young to witness the first waves of punk, and armed solely with their records - that The Drones had an arsenal of excellent songs like 'Persecution Complex' and 'Bone Idol'. They may not have been original, but they were very entertaining. (Note: The Roxy show Middles refers to was on April 30th, and was the very show at the Roxy under the club's new management.)
They followed a short tour with Slaughter & The Dogs by releasing their debut 7". 'Temptations Of A White Collar Worker', was a very fine EP, headed by their best song, the splendid if ironic 'Lookalikes'. Both this and a dig at the royal family ('Corgi Crap') were subsequently re-recorded for their first LP, of which more later. It was released in July 1977 on their own label, OHMS, and was poorly produced by Morley, but after all it was recorded and mixed within ten hours. The record - which was probably one of the first singles to be released in a simple folded sleeve - went on to sell 12,000 copies. 'Lookalikes' was subsequently extracted to appear on the superb Streets compilation.
They subsequently signed to Valer Records - a sideways move at best because Valer were hardly big fish - and in October issued a very nifty double A-Sided single, Just Want To Be Myself / Bone Idol, a pair of speedy romps that perfectly captured the sound of punk in '77, 'Bone Idol' particularly. This single came in another folded sleeve, but more elaborate this time, with six panels instead of four, and even more strangely as a cassingle.
At some point during this time they recorded a Peel session. According to the liner notes of Expectations - Tapes From The Attic 75-82 this would be March 1978. According to Alex Ogg's No More Heroes book, this would be December 1977. The Noise Addiction blog dates this historic occasion even earlier: June 1977.
Paul Morley, NME, July 30th 1077: "FROM-HIGH brow to glorious low brow pop music and Manchester's two top shots for the huge gap only Eater and the Hot Rods ever looked like filling; Fast Pop. The Drones and Slaughter and the Dogs are the groups in question, and if Buzzcocks are by far and away number one, then these two bands have worked admirably hard for the number two spot in popularity. It's been a good few months since I viewed the lamentable debut gigs of both these bands, and since then it's been intriguing and gratifying to see them both sharpen their ideals, dragging their previous faiths into new disciplines. Surely this is
the initial basis for what has sprouted into an increasingly ugly monster - speed, aggression, beat enthusiasm, a variable amount of ego fulfillment plus frustration and that essential anti-apathy ingredient.
The Drones [are] a wishful attempt to supply the missing link between Quo and Iggy. Probably both would still be turning out the same thing if not for The Ramones, Rotten and Strummer. And that's the point; their songs are now faster, tighter and sharper and more exciting. Both bands are unrecognisable compared to their beginnings, and that's the way it should be. Both have commercial possibilities and neither mind a little manipulation as long as they're stars and get to sign a few autographs. There was some
talk a while back of them doing a tour together, which would have been a whammer if not for conflicting personalities (aah .. healthy rivalry) and difficulties about who would go on first (it would've had to be a sharing arrangement!).
The Drones' natural habitat is the stage. At times they echo the thrill and thrash of Quo at full throttle, but their songs are too short and well constructed for any monotony to set in. They have no great songs but a series of up-front sharp moves that aim purely for the body and the feet. Their improvement since the early days is marked. The difference between, say, the early version of "Hard On
Me" (a track off their new e.p. "Temptations of a White Collar Worker") and the new version like the difference between Kiss and The Ramones, On stage they refuse to let up, and although it's difficult to see in which direction they're are fine entertainers and definitely for you if Led Zep flipped you until the Damned swayed you.
That November they recorded and released by their debut LP, Further Temptations, a shoddily produced document of a highly underrated band, armed with angry lyrics and a sharp sense of humour fuelling fiery originals like 'Lift Off The Bans' and 'No More Time'. It's was a great record but its release marked the beginning of the end for the band.
First of all it got slated in the press (not least by Paul Morley, who had gone on to manage Warsaw). Middles: "By the time the band had released their tedious debut LP, Morley had wisely departed. (He reviewed the album, actually beginning with the line, "I have a dull ache at the back of my head...the Drones') The band's guitarist, Gus Gangrene, threatened to kill him".
A fourth single - Be My Baby - was not released because Valer went bust (although copies were pressed and these surfaced many years later).
Then there was a couple of physical altercations. First off, Gus Gangrene attacked Morley. Then the band had some kind of scuffle with Wayne Barrett of Slaughter & The Dogs.
Label-less, the group's only vinyl outing in 1978 was a berth on Short Circuit: Live At The Electric Circus, with a recording of 'Persecution Complex' taken a show in October 1977 marking the last nights of the venue before it closed.
The band evidentially then lost faith in punk and as early as February 1978 were gigging with a keyboards player and dancing girls, to everyone's amazement and bewilderment. "A pathetic failure", according to Sounds.
Despite generating headlines after being nicked for making a racket on the roof of their rehearsal space in March, the band was in a bad shape, They limped through 1979, and with a new lineup - including John Ellis (ex-The Vibrators and pre-The Stranglers) released Can't See in early 1980, It was a move towards pop that didn't quite shake off the punk edge, despite obviously trying to. They split up sometime in 1982.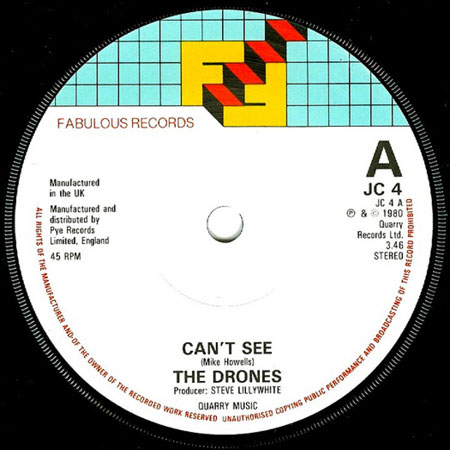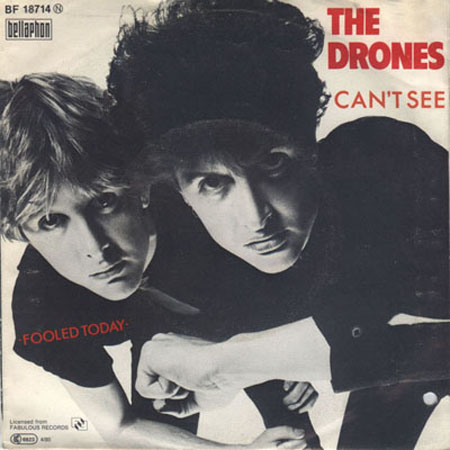 Sorted (1999, aka Dirty Bastards) is that horrible beast, a reformation album. Housed in virtually the same sleeve as Further Temptations, it includes a re-mixed version of 'Johnny Go Home' (later issued in its original form on Expectations - Tapes From The Attic 75-82), a cover of 'I Heard It Through The Grapevine', a tribute to 'Jon The Postman' (the nutter who used to get on stage at the Electric Circus and sing dreadful a cappella renditions of 'Louie Louie'), and acerbic originals like 'Dirty Bastards'.
__________________________________________________________________________
Classic Lineup:
M.J. Drone - vocals & guitar (R.I.P. 2012) (see tribute here)
Gus Gangrene Callandar - lead guitar & backing vocals
Steve 'Wispa' Cundell aka Whisper - bass
Pete 'Lambert' Howells aka Pete Purrfect - drums, percussion
Later members:
Riki Legair - bass, vocals (played on Can't See 7", 1980)
John Ellis - lead guitar, vocals (played on Can't See 7", 1980)
Roger Hamilton - bass (1980-1982) (ex-Steroid Kiddies)

Many thanks to Paul from Punk Domain for the additional info.
__________________________________________________________________________

DISCOGRAPHY
Subsequent studio albums: Dirty Bastards (1999, aka Sorted).
Singles & Albums
Temptations Of A White Collar Worker (7", 1977)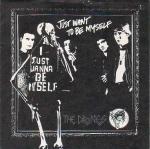 Just Want To Be Myself / Bone Idol (7", 1977)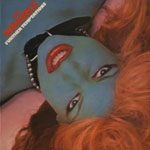 Further Temptations (LP. 1977)
Can't See (7", 1980)
Extraneous Releases
Be My Baby (7"/12", 1977)
The Attic Tapes 1975-82 (LP, 1997)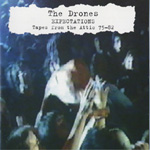 Expectations - Tapes From The Attic 75-82 (CD, 1997)
Bootlegs 197.7 FM (CD)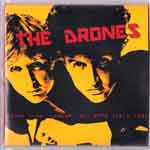 Skunx Club, London, UK, 20th April 1982 (CD)

Various Artists
Streets UK LP 1977 (Beggars Banquet): Lookalikes
Short Circuit: Live At The Electric Circus UK 10"LP 1978 (Virgin): Persecution Complex
Anarchy In The U.K. Volume One France CD 1990 (MPO): Be My Baby
Punk And Disorderly - Further Charges UK CD 1994 (Anagram): Corgi Crap
1-2-3-4 Punk & New Wave 1976-1979 UK 5xCD 1999 (Universal): Bone Idol
Rare Peel Discs 1-4 4x7" 2010 (no label): tracks TBA
Harmony In My Head: UK Power Pop & New Wave 1977-81 UK 3xCD Box Set 2018 (Cherry Red): Can't See
__________________________________________________________________________
Links
Punk 77 - Typically great Drones stuff here
Wikipedia - Drones page
Manchester Music Archive - Has some interesting videos and photos
Punk Rocker 1977 - You can read the entire Paul Morley article quoted above here