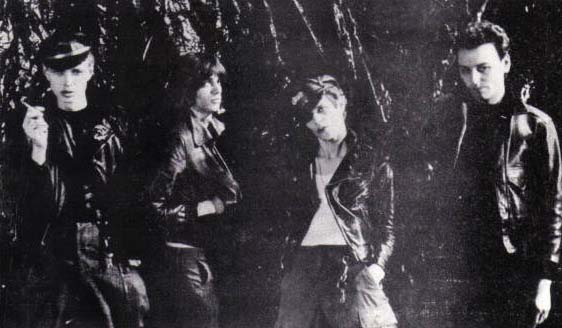 Formed: San Francisco, California, USA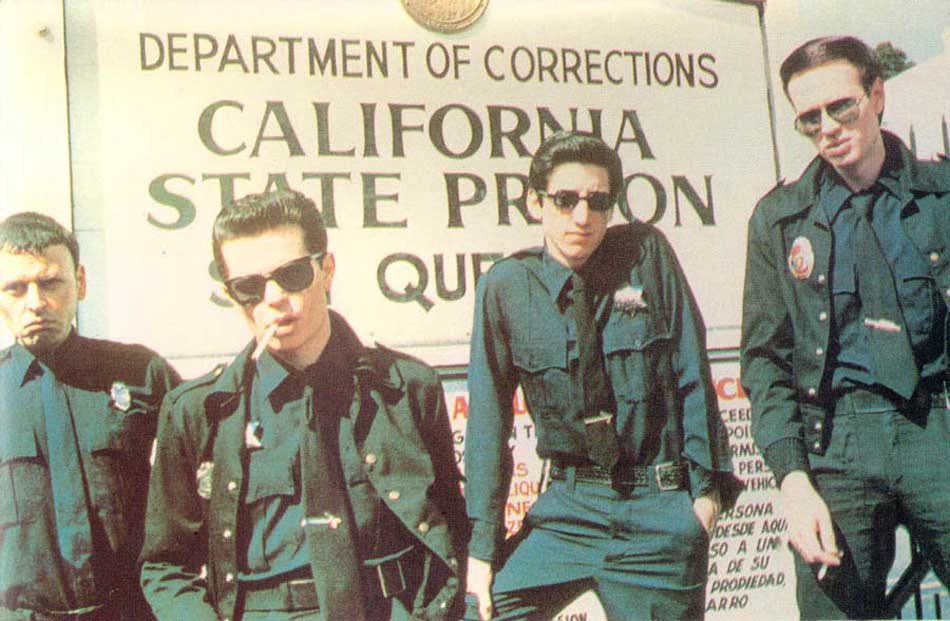 Famously self-described as "San Francisco's only rock and roll band", Crime dressed up as cops and made a right old racket with blasts of super primitive, feedback-drenched garage rock. Although they went to some length to distance themselves from it, they were in some ways essential to the L.A.'s underground scene in the late '70s and influenced everyone from Black Flag to Sonic Youth. Their records were not big sellers; maybe because they refused to align themselves with the punk scene and pissed people off, or maybe because they only pressed a thousand copies of each, or maybe because they were more about the "sound" than the "songs".
And as for distancing themselves, here's what Frankie Fix told Punk magazine in 1977:
There's a lot of bands that want to cash in on the punk scene and get in on the fad, but we're the real punks!
In their original run they never recorded an album, issuing only three singles: Hot Wire My Heart and Frustration are absolutely essential, the latter suggesting that "all you hippies can fade away". A third single (Gangster Funk) was a complete change of direction, a James Chance-esque disco/funk record, believe it or not, with synthesisers, and Fix now calling himself Valentino. It's far from awful; in fact, I love it. Unsurprisingly - given the frosty response to the single - the band split soon after.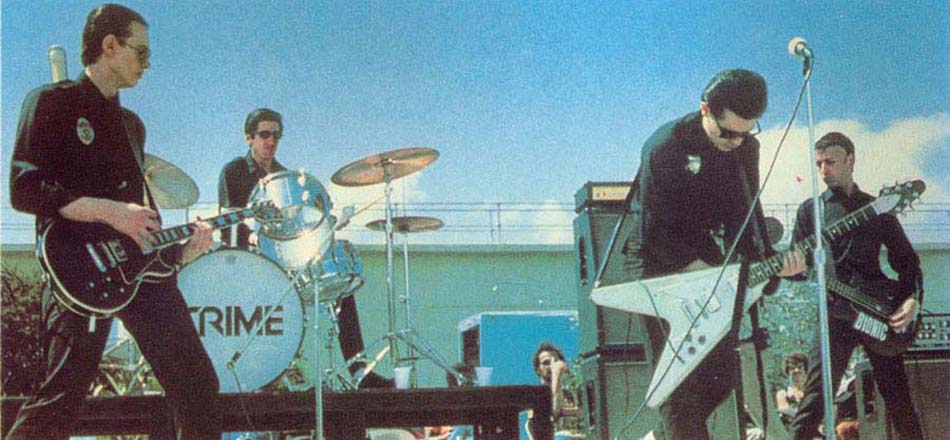 In spite of their sparse releases, Crime were often in the studio, hence the numerous compilations.
San Francisco's Doomed is the result of two such sessions, with eleven songs from 1978 and nine from 1979. They play with no finesse whatsoever, but amply demonstrate that they are masters of the genre, with chaotic, unhinged guitar work, demented (buried) vocals, and a cool/violent stance. The songs, those on the first session especially, are in themselves pretty weak, but attitude coupled with sloppiness elevates them into something incredible. On the 1979 stuff the band begin betraying their influences - rockabilly ('Rockabilly Drugstore'), Chuck Berry ('Flipout') and funk ('Monkey On Your Back') - and the songs are much stronger, occasionally bordering on tuneful.
Those hungry for more Crime are directed to the bootleg album Hate Us Or Love Us, We Don't Give A Fuck which captures the band in scabrous form on two separate evenings in 1977.
A new Crime was attempted in the early 1990s but lasted long enough for what were allegedly some pretty dire shows, caused by advanced age and drugs. Fix, ironically, died a drugs related death in 1996. Nonetheless, Johnny Strike and (third drummer) Hank Rank reactivated Crime in 2007, and they have since released a new album, Exalted Masters, and a single, Extortion / Suwani (2010).
__________________________________________________________________________
DISCOGRAPHY
Subsequent studio albums: Exalted Masters (2007).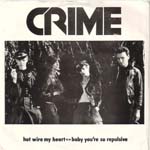 Hot Wire My Heart (7", 1976)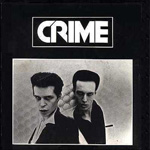 Frustration (7", 1977)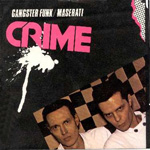 Gangster Funk / Maserati (7", 1981)
Extraneous Releases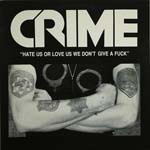 Hate Us Or Love Us, We Don't Give A Fuck (LP, 1990)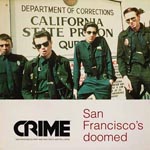 San Francisco's Doomed (CD, 1990)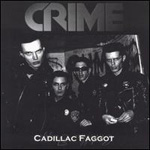 Cadillac Faggot (CDR, 2003)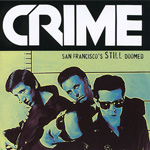 San Francisco's Still Doomed (CD, 2004)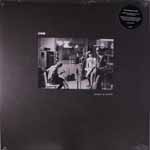 Murder By Guitar 1976-1980: The Complete Studio Recordings (LP/CD, 2013)
Bootlegs
First Blood (7", 1988)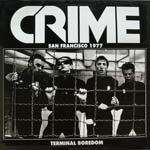 Terminal Boredom (LP, 1990)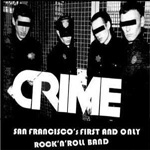 San Francisco's First And Only Rock'n'Roll Band (LP, 1999)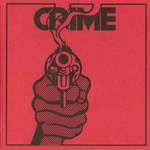 Piss On Your Turntable... (CD, 2002)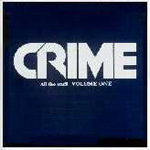 All The Stuff Volume One (CD)
Various Artists
No San Francisco US LP 1980 (Novak): Murder By Guitar / Frustration
Year Of The Rats! ?? LP 1988 (no label): Hot Wire My Heart / Frustration
Punk Territory Vol. 1 - U.S.A. 1976-81 Italy CD 1994 (Anthology): Hot Wire My Heart
Brainkiller: Lost Punk Hits From The Americas 1977-1982 US LP 1999 (no label): Frustration [bootleg]
Black Hole (Californian Punk 1977-80) UK/Europe CD 2010 (Domino): Murder By Guitar
__________________________________________________________________________
Links
Crime - Unofficial fansite