Formed: Toronto, Canada
The Curse was one of at least three all-girl punk groups based in Canada in 1977, the others being the poppy 'B' Girls, who left for New York, and the very punky sounding Dishrags, who were originally from Victoria, British Columbia and became part of the Vancouver, B.C. punk scene from 1977 onwards (thanks to Jan Haust for pointing this out).
Kind of Canada's answer to The Slits, I suppose, The Curse debuted in support of local heroes The Viletones at the Crash 'N' Burn (Toronto's first punk venue) and played with such luminaries as The Ugly and D.O.A. They were militant, dissonant, discordant, sloppy, potty-mouthed and confrontational, alienating audiences everywhere while providing the musical and lyrical blueprint for later bands like Bikini Kill. (One can easily imagine Kathleen Hanna singing 'If It Tastes Go Great, Swallow It Yourself', or asking 'Have you ever had your hands around the dick of an old man who wants to take you to Peru for cocaine?'.)
The first Curse-related release was Raw / War, a conceptual single credited to Amerigo Marras and Bruce Eves of the CEAC Center. One side featured backing music by The Diodes. The other side features no music, just a man asking questions like "Does a repressive society reproduce repressive social morals?" in one channel, while in the other singer Mickey Skin hurls four-letter abuse at him. (Note: The CEAC, by the way, was a place for arty types to gather.)
The band's first proper single, April 1978's Shoeshine Boy, was a ditty about shoeshine boy Emmanual Jacques, a 12-year-old who had been raped and murdered in Toronto the previous summer. It landed them in trouble when they sent copies to the man accused of that murder.
Teenage Meat is a messy compilation drawing on studio rehearsals and live recordings made between July 1977 and April 1978, and includes their two singles. Everything sounds like it was recorded onto a portable cassette recorder (and indeed was), there's a bit too much song overlap (six being done twice) and the somewhat draggy tempos eventually pall, but it is still an interesting document of an important, amusing band.
__________________________________________________________________________
DISCOGRAPHY
Singles & Albums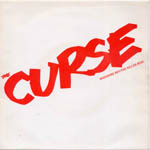 Shoeshine Boy / Killer Bees (7", 1978)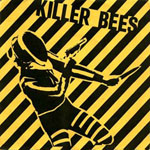 Killer Bees / Shoeshine Boy (7", as Mickey Skin & The Curse, 1978)
Extraneous Releases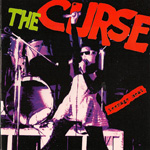 Teenage Meat (CD, 1997)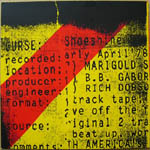 Sex Pistols / The Curse (7", split, 1998)
__________________________________________________________________________
Links